Bibles for Beach Club Program
Your generosity allows KiDs Beach Club® to provide every child in every Beach Club with his or her own KBC Explorer's Study Bible at no cost to the child, church or school. We implemented Great Treasure Day in the spring of 2015 after a successful Bibles for Beach Club event in the fall 2014.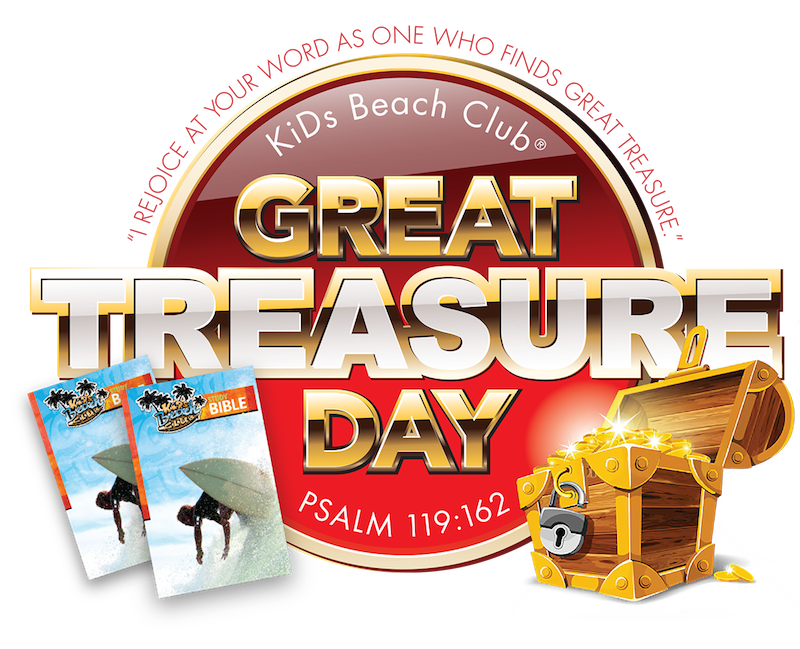 Since the first Great Treasure Day that spring, KiDs Beach Club® has distributed 38,988 Bibles thanks to our passionate donors. Since KiDs Beach Club® began distributing Bibles in 2003, we have been blessed to deliver a Bible to 60,053 children through December 2018.
As a result of the last Benefit Dinner and our Bibles for Beach Club program, KiDs Beach Club® was able to order another 10,500 Bibles, which we project will allow us to provide Bibles through the 2018-19 school year.
Kids in third through sixth grades participate in our after-school program, but our partnering churches might not be able minister to these children for all four years. Look at this past year, for example. We provided a Bible for the very first time to more than half the kids enrolled in Beach Club. Increased mobility rates of young families make the window to reach these children for Christ even shorter, and as a result, many new kids enroll in our clubs each semester, so we're not just handing out Bibles to new third graders. All grades see new faces and since everyone in Beach Club receives a Bible, we're providing more Bibles each year.
Your donation to our Bibles for Beach Club program covers, but is not limited to, the purchase of the Bible and all costs associated with getting that Bible into the hands of the child including of storage, shipping, design and marketing.