Meet Our Guest Speaker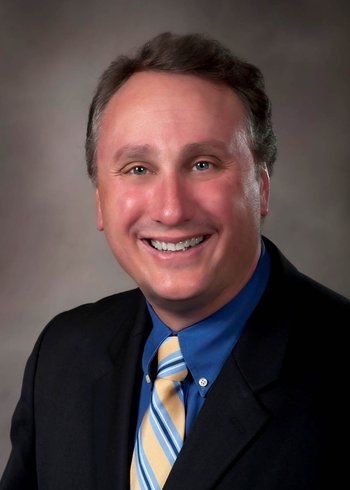 Dr. David Vroonland
Superintendent, Mesquite ISD
A champion for KiDs Beach Club® in the education community, Dr. David Vroonland, the superintendent for the Mesquite Independent School District, will be the keynote speaker at the 2019 Bibles for Beach Club Benefit Dinner. An educator for more than 30 years, Vroonland has been vocal about the benefits Beach Club brings to his district and continues to say that his desire is to have a Beach Club in all 33 Mesquite ISD elementary schools. Currently, there are Beach Clubs in 19 elementary schools in his district.
Vroonland's passion for providing children the most well-rounded education available stems from his own tough childhood which included poverty and the foster care system in Iowa. After an upper-middle class family adopted him at the age of 10, he soon realized that education was the pathway to success.
His education career began in 1986 as a teacher and coach in Carrollton-Farmers Branch ISD. He spent most of the 1990s with similar positions in Maryland, Japan and Wichita Falls, Texas before moving into school administration in 1999. During the next seven years, he served several administrative roles in Allen ISD before becoming the superintendent of Frenship ISD, which is located on the southwestern side of Lubbock County.
During his three years as the superintendent of Mesquite ISD, Vroonland has been recognized with several honors including the Association of Texas Professional Educators Administrator of the year award in 2017. This past year, the Texas Association of School Boards named him Region 10 Superintendent of the Year, partly because of his innovative "Read. Play. Talk." program which aims to increase the reading level and vocabulary of every student in his district.
Vroonland and his wife, Joy, have two sons, Caleb and Matthew, and two grandchildren, Josalin and William. Dr. Vroonland earned his bachelor's degree from Centenary College of Louisiana, a master's from Midwestern State University and a doctorate from the University of North Texas.