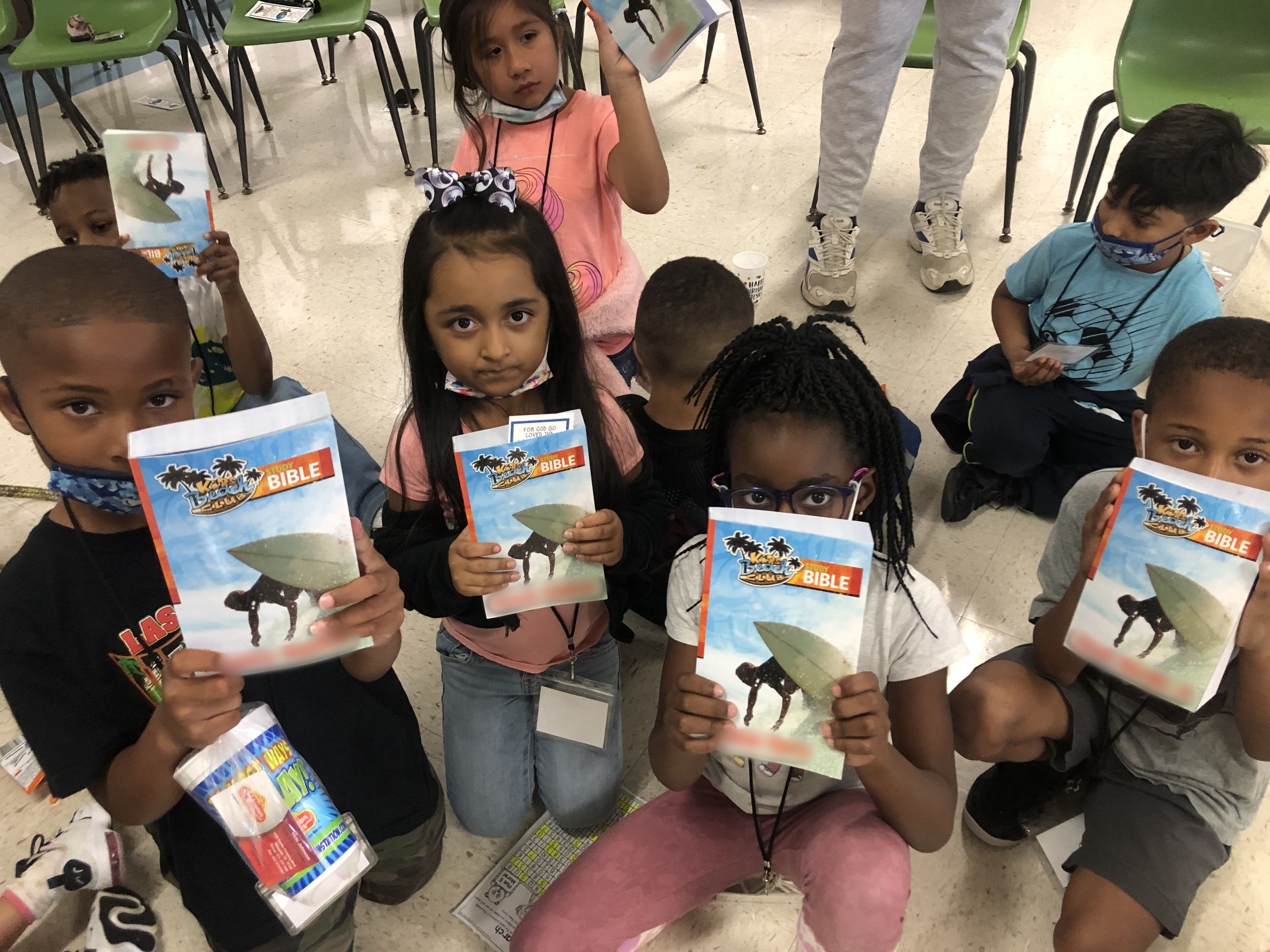 Great Treasure Day is Back!
Woodland Heights Baptist Church Pastor Michael Cosgrove talked about the excitement of seeing kids with smiles walking away dancing after receiving their very own Bible. "It's exciting. It's electric. It's what we do. That's the greatest treasure we truly can give. As the scripture says, we would do everything to buy that field where the treasure is that we can get it and we can put it in the right people's hands. And the children need God's word at the earliest point. To hear. To have their own copy. To be able to have someone lead them through it. It's critical. And it's exciting to see the kids when they get their own Bible."

For the last 5 years, Theresa from Lakeside Baptist Church in Canton, TX was the KiDs Beach Club® Bible Connection leader at Canton Intermediate School. As the Bible leader, she empowered students to live out the lessons she taught from her KBC Bible. Over time, she was instrumental in leading many of her students to make Jesus their Forever Friend. Her investment was their motivation to serve Christ.
Tragically, this past February, Theresa passed away after a brief illness. Her Kingdom Impact - her legacy of faith - still lives on within the hundreds of students she touched through KiDs Beach Club®.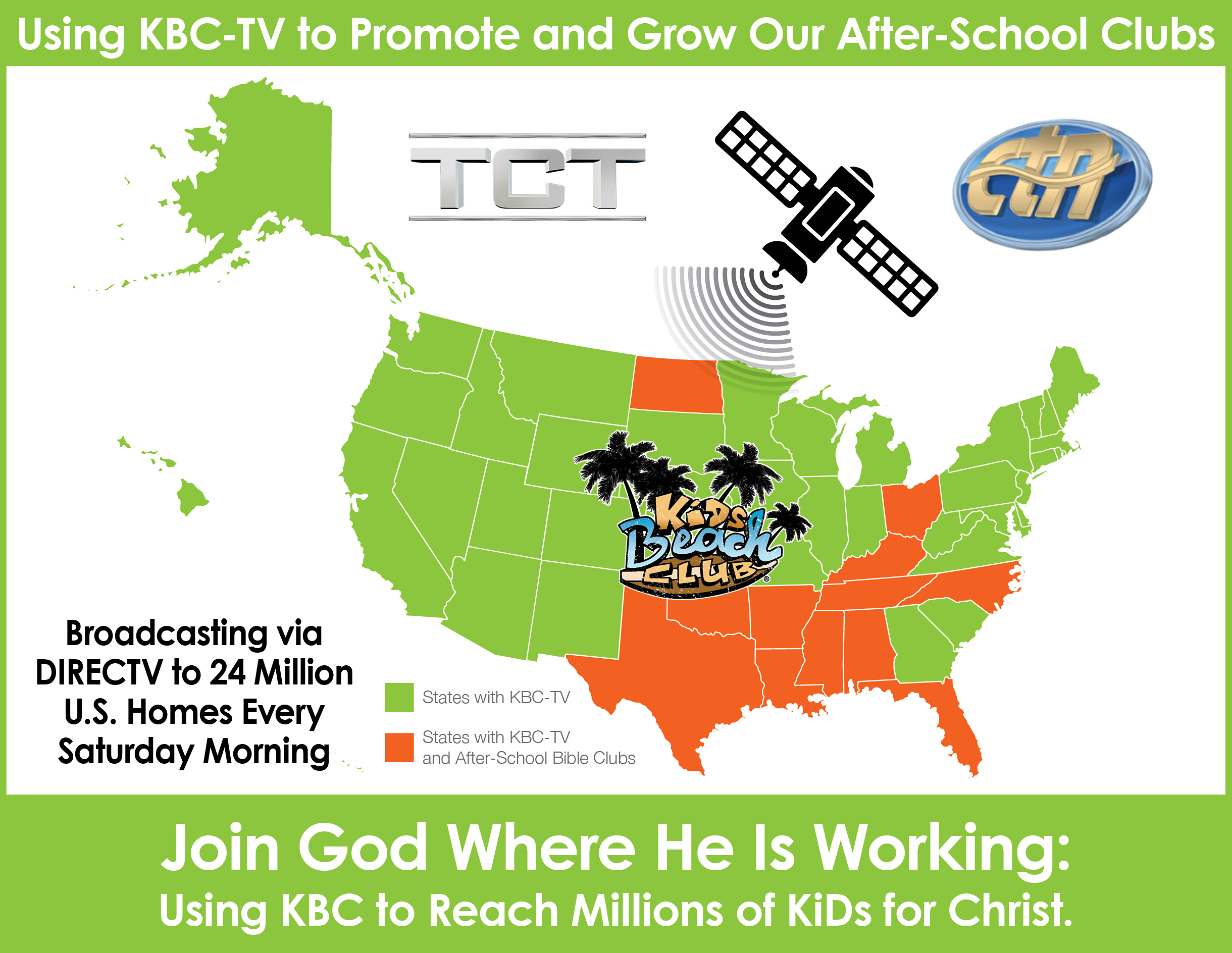 Catch KBC-TV Saturday Mornings on TCT and CTN
KBC-TV becomes appointment programming on Saturday mornings, thanks to new partnerships with TCT Television Network and CTN (Christian Television Network). Both stations are available on DIRECTV making it possible for more than 89 million households around the United States to laugh, learn, and be inspired by the clubhouse kids and Surf Team leaders Jason and Jordan.
TCT Today Co-Host Judge Brown shared his excitement for the new partnership. "We're just so thrilled to have this program come to the TCT Network to be able to inspire and encourage young people. I'm so thankful that God is raising up organizations to continue to build materials and programs to reach young people right where they are to touch their lives."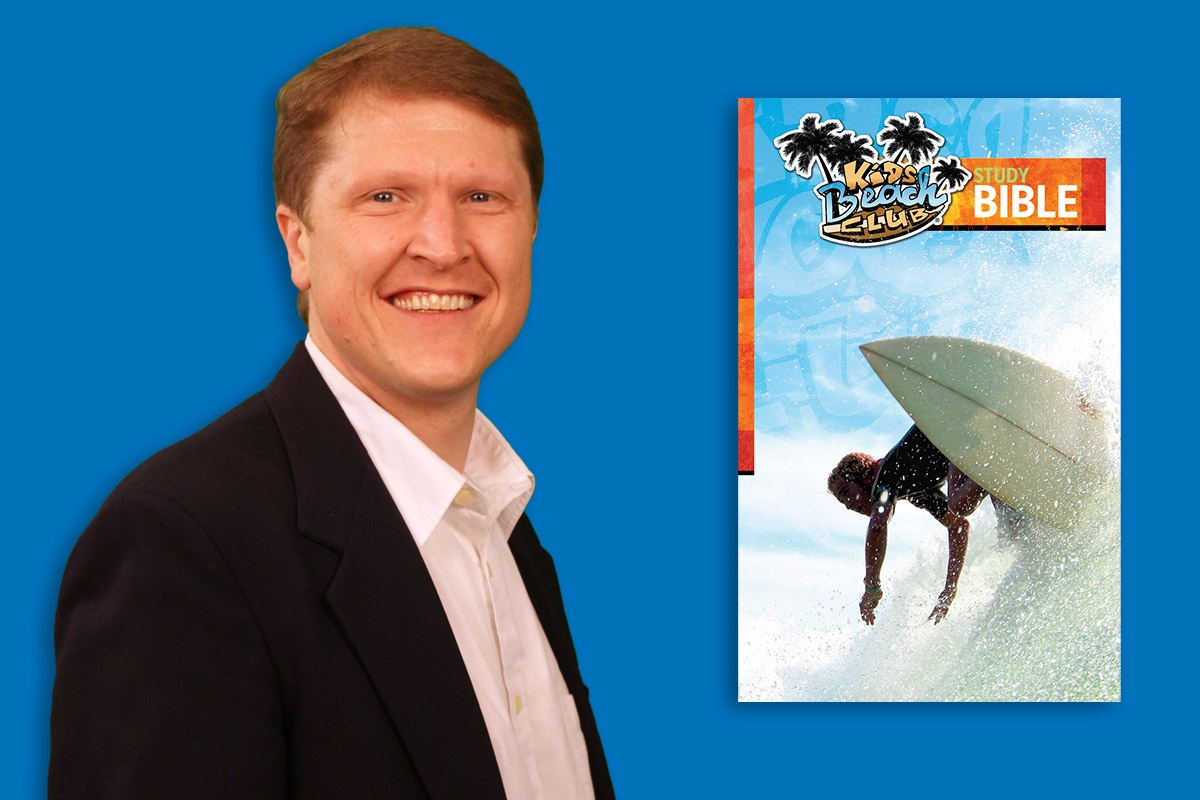 Making a Difference from 8pm-Midnight
News Talk 820 WBAP Radio Host Chris Krok is one of many examples of dedicated donors using their business platforms to grow God's Kingdom by promoting KBC, and the results are blessed by God. "My advice is to start praying for God to show you how and when to use your platform and influence to benefit this ministry," said Krok. "If you consistently pray about it and ask Him to show you opportunities, He will."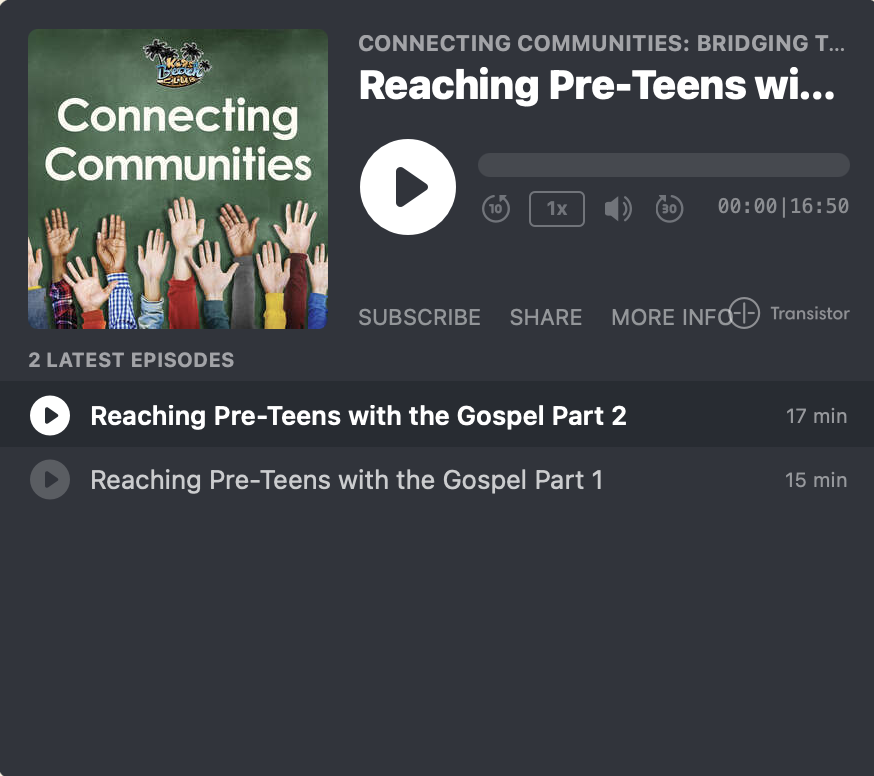 Stay Connected with the KBC Podcasts
Whether it's because your school district hasn't opened back up yet or you're playing it safe for health reasons, we know many of you aren't as active with KiDs Beach Club® as you were prior to the pandemic. We understand. We at KiDs Beach Club® have been very deliberate about what to do with this ministry during the pandemic. So in the interest of helping you stay connected to KiDs Beach Club®, we're excited to offer seven different podcasts to keep you informed and inspire you through the ups and downs of daily life.


We will only send the Surf Report e-newsletter every other month.

KiDs Beach Club® is an innovative ministry established to go outside the walls of the church in order to take the message of Christ into the heart of the community. Our vision is to provide every 3rd through 6th grade boy and girl a Jesus experience within the culture of their public school! For more information on how to start your school or church in the process of doing a Beach Club click here.