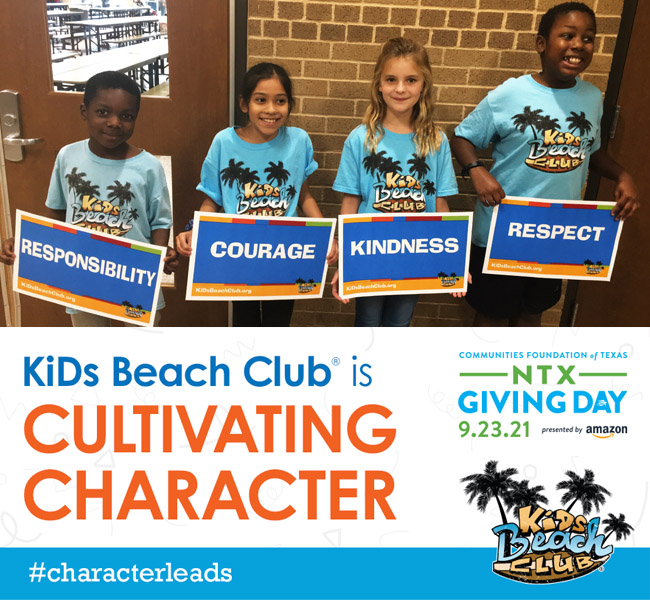 Be A Part of Something Big!
For the 8th straight year, KiDs Beach Club® (KBC) is excited to be a part of the largest community fundraising day in the United States. North Texas Giving Day is Thursday, September 23, 2021. Last year, $58.8 million was raised through 106,000 donors benefiting over 3,200 nonprofits in North Texas including KBC.
During this 18-hour online giving event, donors are encouraged through several media and social media outlets to give back to their community by supporting nonprofit organizations based in North Texas that help make this area a better place to live. KiDs Beach Club® has not only benefited financially from this philanthropic effort but it has raised significant awareness to what our ministry is all about. Please be a part of supporting KBC on North Texas Giving Day by providing a generous gift on or before September 23rd.

KBC-TV is growing and reaching new audiences every day. After attending the National Religious Broadcasters Convention, KBC learned that high-quality Christian TV shows for children are in high demand. KBC now has agreements with broadcast, streaming, and satellite stations all across the U.S. In fact, 155 stations reaching 54 million households across 31 U.S. states will be airing KBC-TV this fall. Some are already airing it, like KCHF TV-11 in New Mexico, which broadcasts KBC-TV every Monday at 3PM and Saturdays at 9AM. KCHF is available to 97% of the homes in that state—that's 769,617 households that have the opportunity twice a week to turn on their televisions and watch KiDs Beach Club TV.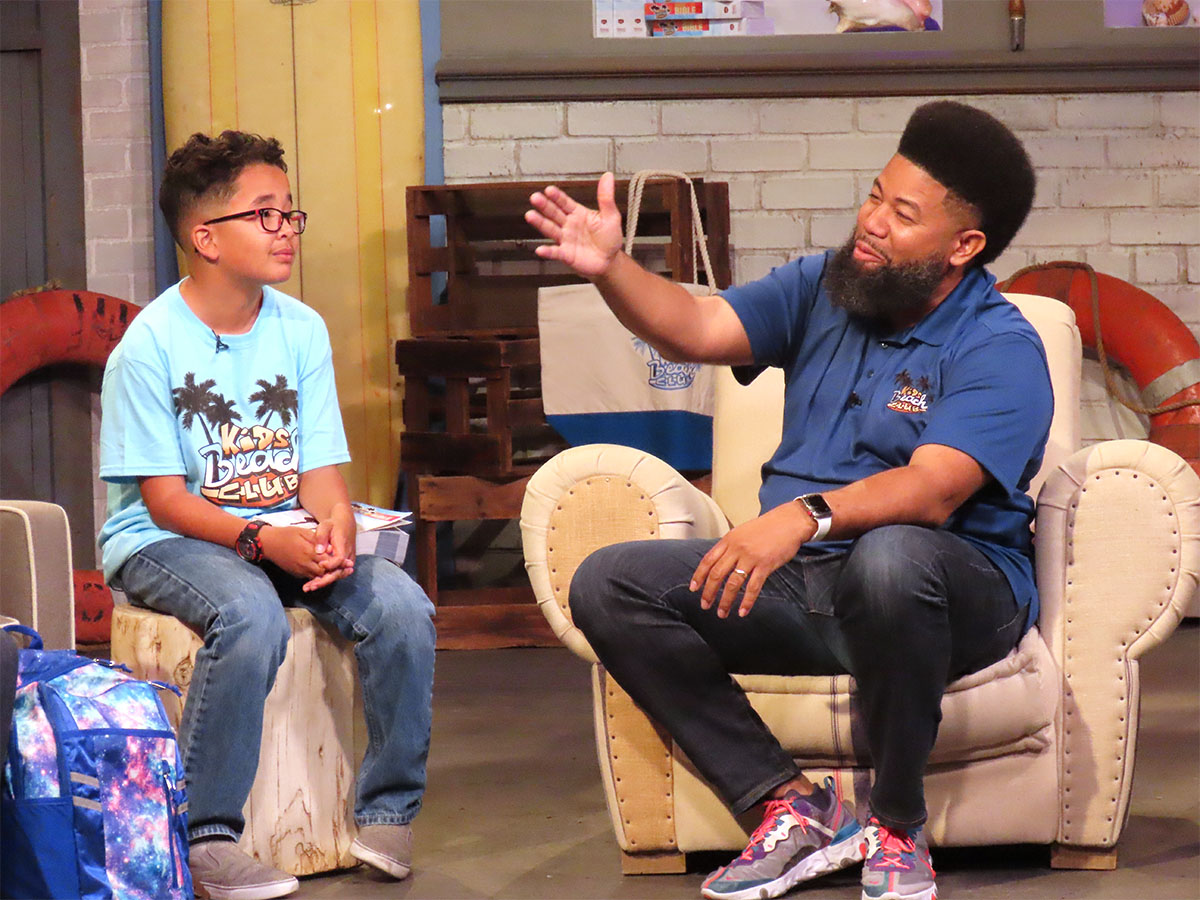 KBC-TV Makes Impact Before Production is Even Wrapped
During filming for Beach Club TV Season 2 in June, we had the opportunity to talk with some actors on the show and parents of the child actors about being a part of the experience. Solomon's mom, Lisa, described it this way, "One of the things that we love is the Biblical values, these Bible based values. You know, where our kids can not only participate to help other kids learn more about God and the Bible and what it has to say but also personally be impacted by this as well, right? Where it not only helps them become better actors and have time on set and get to use their gifts for the glory of God, but also that they are impacted personally. Then they can use the things that they're learning to impact their world and their community when they go back to school or to hang out with their friends during the summer or on the basketball court whatever it may be. So there's so many benefits for our kids with this."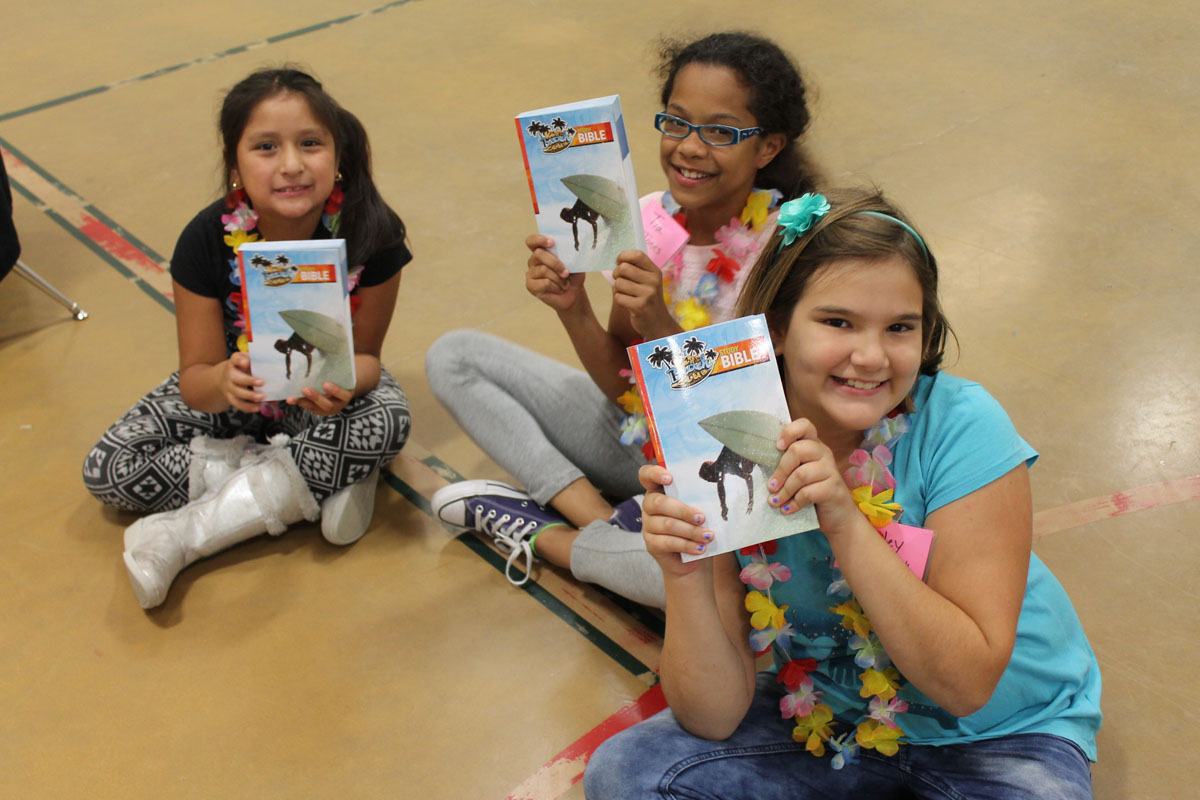 Great Treasure Day Returns This Fall!
One of the highlights of every KiDs Beach Club® year is the day beach clubbers receive their new Bibles. We call this Great Treasure Day, and it's a BIG deal!
The reactions are different for different kids. Some do a little dance. Some smile happily. Some clutch their new Bible as their greatest possession. Some can't even believe that they now have a brand new book they can call their very own, much less one that holds the greatest treasure we can give them. And that's why the KBC staff enjoys attending Great Treasure Days as well. It's an opportunity to see the fruits of our labors on the kids' smiling faces.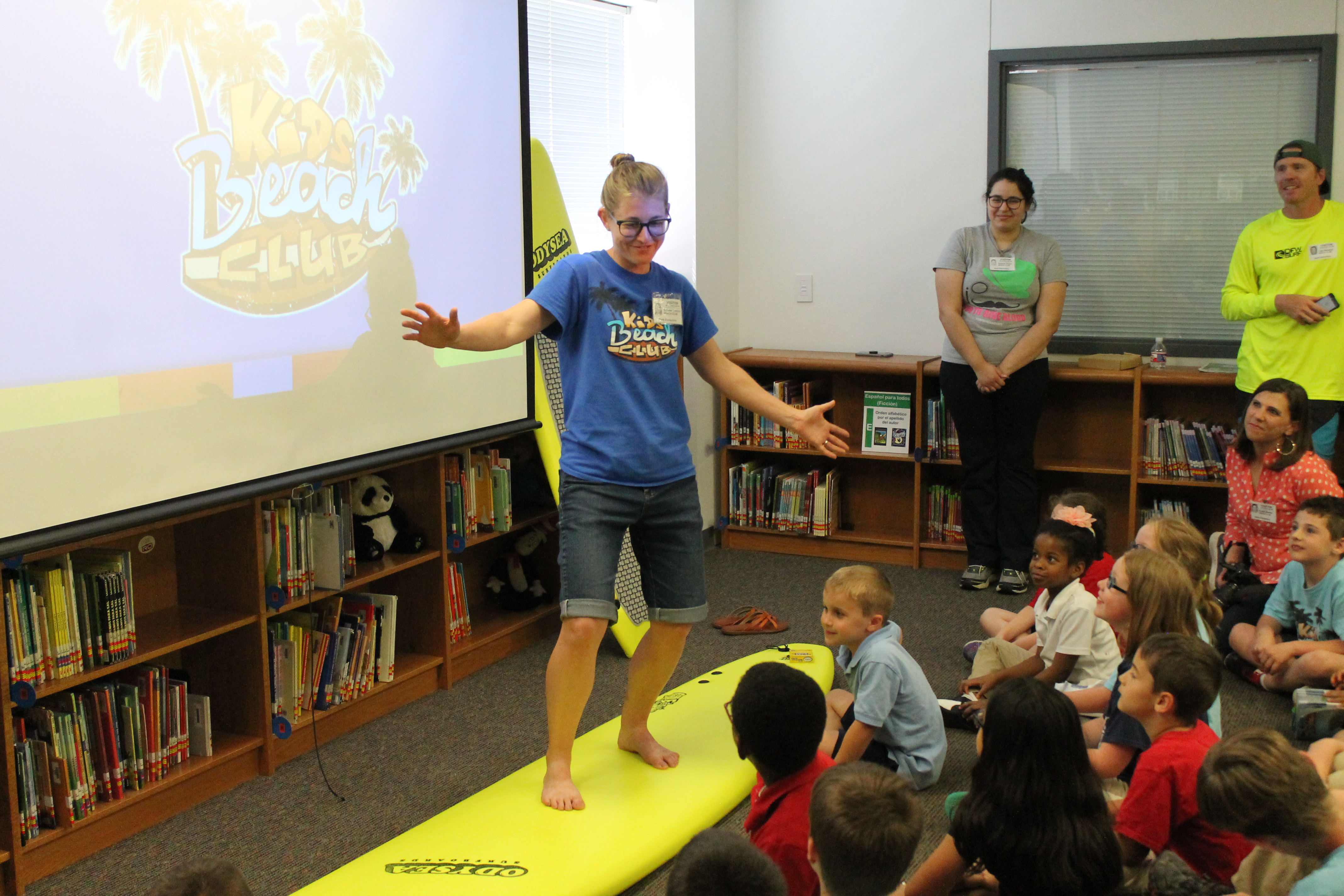 KBC Makes an Impact on Kids and Communities
Unless you've volunteered in a Beach Club or heard the personal stories from volunteers or kids, it's hard to understand what a difference Beach Club can have in the life of a child. Reaching that understanding begins with the realization that the impact is greater than simply the time the spent in Beach Club. Stark Elementary Club Leader Schalee Sanchez learned that lesson early in her time as a club leader. "It's not just an investment in the kids' lives for one hour once a week. It's an investment in their lives that impacts so many other areas."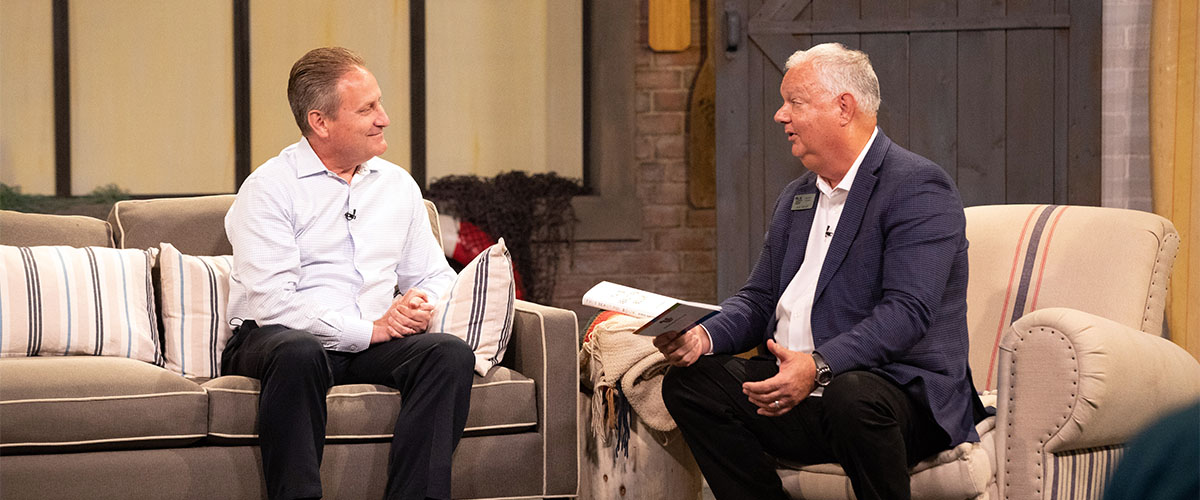 Hobby Lobby President Sits Down with KBC Founder Jack Terrell
With KiDs Beach Club's vision of spreading the Gospel message to pre-teen students in their public schools and putting Bibles in their hands, Hobby Lobby President Steve Green was a natural fit as the featured special guest at our annual fundraising event, "An Evening with the STARS".
You could hear a pin drop listening to Steve and Jack discuss topics, such as the Museum of the Bible, Hobby Lobby suing the US Government, Steve's favorite verse (Psalm 1), how Steve first came to lead a Sunday school class (his youth pastor asked him), and Steve's retelling of the Mephibosheth story and how it so closely mirrors the overarching story of the Bible and God inviting us to sit undeservedly at His table. In the end, Steve wrapped it up with this golden nugget. "if we can encourage people to open the book and start reading it, I believe God will show up and do His work."


We will only send the Surf Report e-newsletter every other month.

KiDs Beach Club® is an innovative ministry established to go outside the walls of the church in order to take the message of Christ into the heart of the community. Our vision is to provide every 3rd through 6th grade boy and girl a Jesus experience within the culture of their public school! For more information on how to start your school or church in the process of doing a Beach Club click here.