Take Your Church
into Your Community
Pastor, We Get You!
You see people in your community who are increasingly unchurched,
but how do you engage them in a way that will resonate?
Over the last 20 years, we've worked with hundreds of pastors and churches
to create a dynamic community-outreach model that has resulted in
thousands of people coming to faith in Christ and added to local churches.
Now your church can connect to its community through the proven,
missional opportunity KiDs Beach Club® offers.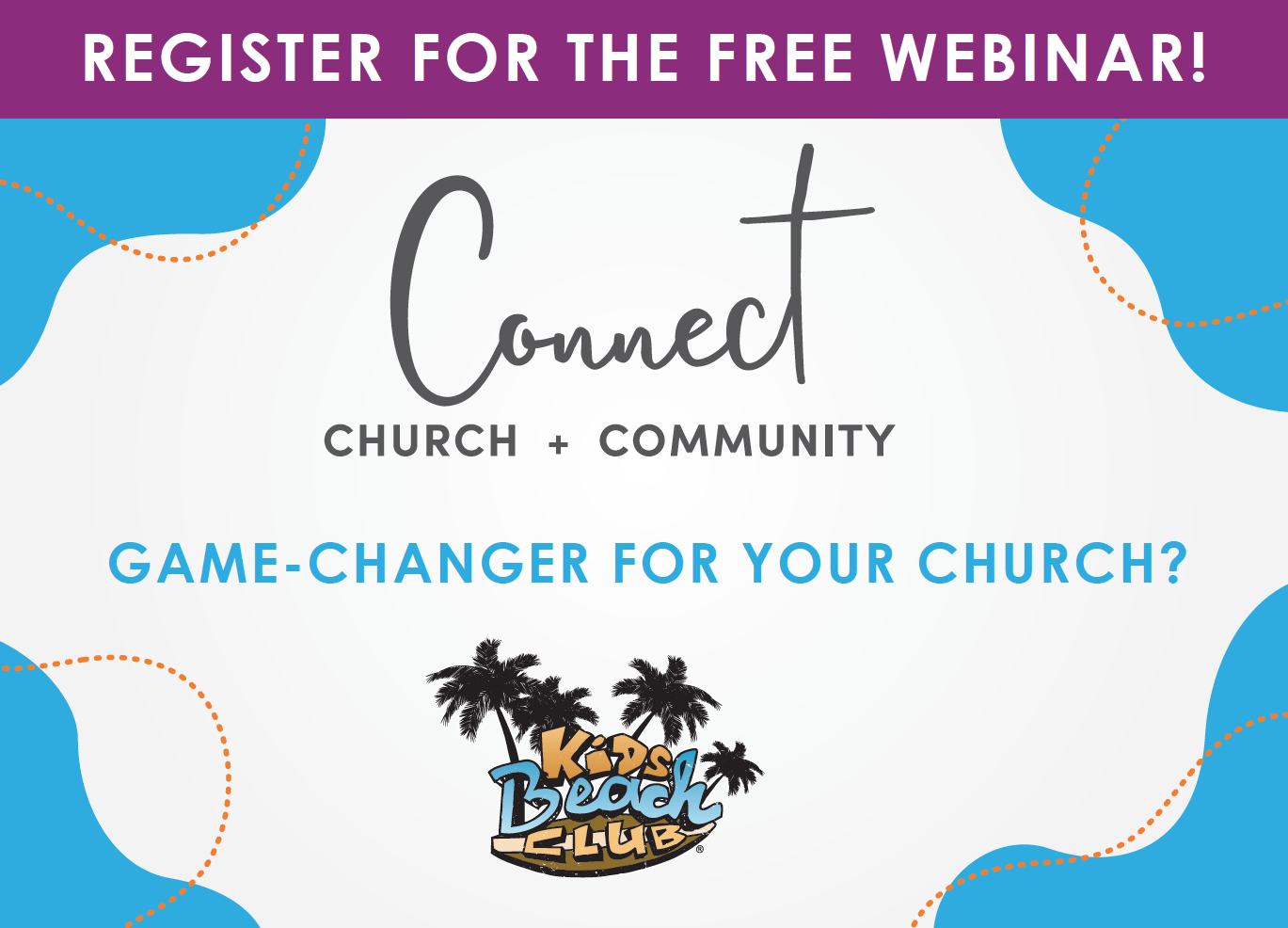 FREE
Church +

Community Connect


Webinar!

KiDs Beach Club® invites pastors and church leaders to participate in a Community Connect webinar.

Watch when it's convenient for you!

Community Connect Webinar Registration

(Webinar details provided after registration has been completed.)

Discover a proven model for your church to...
Reach more families

Raise your community visibility

Mobilize more volunteers
Questions? Call KiDs Beach Club® at (817) 510-5885
The Time Challenge.
As a church leader, you have a desire to reach the community outside the walls of your church. Families with young children are the future of your church and community, but there's only so much you can do with the time you have.
You don't want just another project or program—you want a growing ministry!
KiDs Beach Club® opens the doors for your church to minister to families through your local public elementary schools AND then connects them back to your church!
Join us for our FREE informational lunch for pastors and church leaders. (Registration required.)
Can't attend the in-person lunch? No problem! Register for the Webinar or or schedule a discover call to learn more!
KiDs Beach Club® helps open the doors
All you have to do is
walk through them
How KBC Connects your Church with your Community
KiDs Beach Club® serves as a bridge-builder between churches, schools, and families.
We provide churches with…
A proven pathway to lead after-school Bible clubs in public schools—the hub of community life.
A fun, easy-to-lead program that both kids and volunteers LOVE!
The visibility of a global television program (KiDs Beach Club® TV) to create extra community excitement.
Engaging curriculum that teaches fun character lessons from God's Word.
A well-established, turn-key approach to reach deeper into your community without having to worry about creating a program from scratch.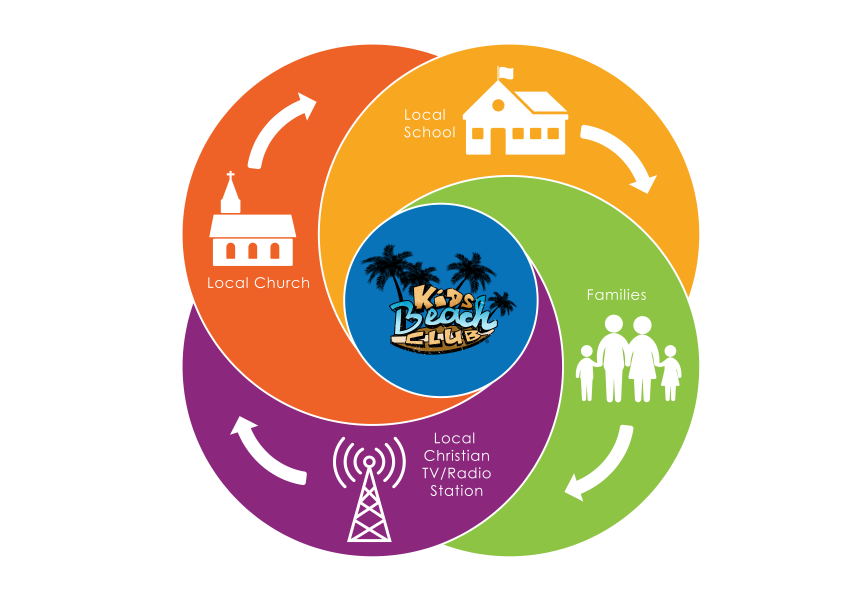 If you'd like to learn more about how KiDs Beach Club® can help your church go into your community,
evangelize children, and connect with families, we invite you to schedule a discovery call today.
Empowering your Church
We believe the preteen years are key years in spiritual development. We also know most kids may never enter the doors of a church. KiDs Beach Club® empowers your church to connect KiDs to Christ and put Bibles in their hands! In turn, entire families are reached with the Gospel!
Watch this brief video to see what happened when one church partnered with KiDs Beach Club®.
IMPACT OF KBC IN
MINISTRY NUMBERS
SINCE 2003...
KIDS
Impacted by Beach Club®
VOLUNTEERS
Have given time to lead a Beach Club®
PROFESSIONS OF FAITH
Celebrated in Beach Club®
Current School Year
KiDs Beach Club has been an incredible outreach tool for our church. The strategy of KiDs Beach Club keeps us 'externally focused' and the people of KiDs Beach Club keep us equipped and in touch with ways to reach families in our community for Christ.
—John Meador, Senior Pastor | Cross City Church, Euless, Texas
Seeing some of the lives that have been changed through this ministry has been pretty extraordinary and nothing short of miraculous!
— Alex Gonzales, Pastor/Church Relations Associate | Southern Baptist of Texas Convention
I had no idea we could access elementary schools this easily. When I told my church, they jumped at the chance to influence kids and their parents in our community.
—Ronny Marriott, Senior Pastor | First Baptist Church, Burleson, Texas
It's a great opportunity to reach parents and kids in our community.  It's not as if they're out looking for a church, quite frankly, it's the church coming to them.
—David Griffin, Founding Pastor | Community Life Church, Forney, Texas
This is not just an hour of their time every week; this is eternal impact for these children.
—Jonna Jones, Childrens Pastor | Northside Church of the Nazarene, Watauga, Texas
There are kids here who didn't know Jesus, and now they have accepted Him. That's been very exciting! The Holy Spirit is at work in a mighty way in this public school.
—Mike Heinz, Beach Club Volunteer | Mohawk Elementary, Richardson, Texas
Beach Club is amazing! They are not only teaching our children about God but also how to be better Christians and humans. The world needs so many more God-loving, helpful people.
—Beach Club Parent
We can't teach the Bible as a school, but Beach Club can do that. I have seen students' self-esteem and self-worth grow in a positive manner. I've seen students who sometimes have bad attitudes with adults and peers turn things around and start making friends. I love everything about Beach Club.
—Tonya Mamantov, Ed.D., Former Principal | Floyd Elementary School
Additional Testimonials
Your community needs the unifying voice of Christ, now more than ever.
Discover more about our proven model for community connection.