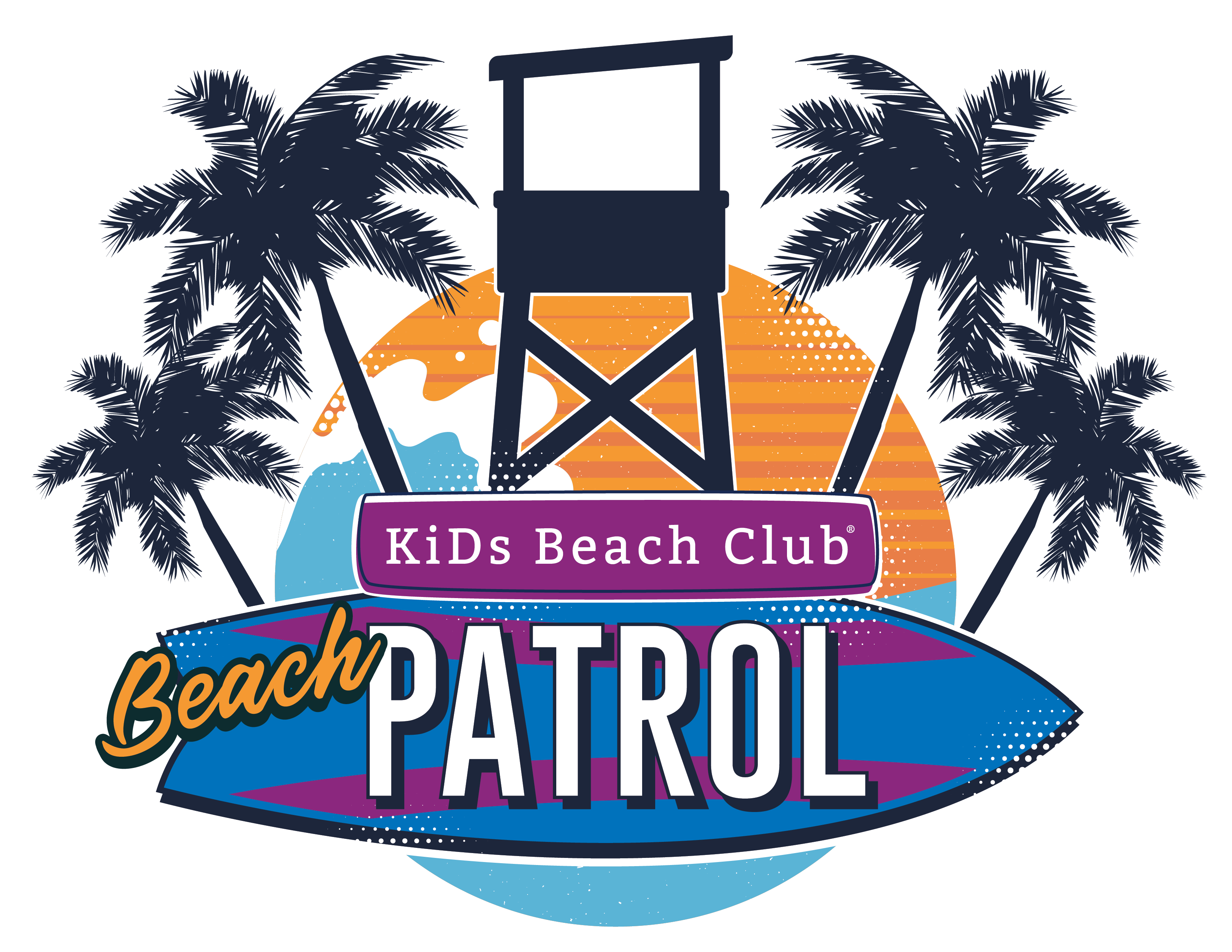 What Is BEACH PATROL?
BEACH PATROL is a special volunteer team that helps expand the work of KiDs Beach Club® across the country. Screened and trained volunteers assist the ministry by serving on one or more teams that we call squads: Prayer, Administration, Training, Reporting, Outreach, and Logistics.
Application
An application is required for each person wishing to serve on BEACH PATROL. Service commitment is for one year. Current weekly service in a Beach Club® is not required. These are completely volunteer opportunities where you give of your time/resources as needed. Any position that involves observing or serving in a Beach Club® requires a background check. Each position has its own application process.
Frequently Asked Questions
Why do we need BEACH PATROL?
BEACH PATROL is a mechanism for KiDs Beach Club® to experience significant growth of new clubs while also ensuring the continued delivery of a high-quality club experience.

BEACH PATROL enables KBC personnel to expand their capacity, thus enabling the ministry to do more with its resources.

BEACH PATROL enables KiDs Beach Club® to be better stewards of all the resources God has given us – children, parents, volunteers, churches and team members.
How is BEACH PATROL modeled after the Church?
Ephesians 4:12 tells us that God has gifted leaders within the body of Christ to equip the saints to do the ministry. The concept is that a church leader's primary responsibility is to equip people and have them do ministry rather than doing ministry all themselves. Church leaders doing ministry all by themselves is neither biblical nor healthy. Plus, God desires to engage all of His people to use the gifts He has given them. This grows their faith and allows them the joy of participating in God's great work.
In a similar way,BEACH PATROL allows more of God's children to use their giftedness in ways that furthers His work and advances His kingdom. By KBC "ministers" (personnel) equipping and releasing others to do ministry through KiDs Beach Club®, we give more of God's children the opportunity to experience the blessings that come with service.
The church model is also a multiplication model. The work of God is too big, too important, and too urgent to be limited to a few people. Likewise, we believe that the work God has called KiDs Beach Club® to is much bigger than we can do by ourselves. Because of the nature of what we do – minister at public schools – there is an urgency to connect with as many schools as possible right now while the door is still open. There are many forces at work that would seek to close that door.
How does someone join BEACH PATROL?
Someone wishing to join BEACH PATROL will complete an application on the KBC website. Click on the arrow next to each squad to submit the application to join. Once the application is submitted, our Volunteers Director will contact you.
Why is there an application process to join BEACH PATROL ?
The application process demonstrates the high-level of commitment needed by volunteers and the importance given to these positions. BEACH PATROL participants distinguish themselves as committed supporters of KiDs Beach Club® which allows the organization to take its ministry to a new level. KiDs Beach Club® is developing a robust army of volunteers by creating multi-tiered volunteer opportunities. This gives people options to serve in ways and in amounts that best fit them.
Contact BEACH PATROL!
If you have any questions about BEACH PATROL or the application process please click below to send us an email.