KiDs Beach Club® TV Farsi Voice Actor Makes Jesus Her Forever Friend!
On the other side of the ocean, somewhere in the Middle East, the KiDs Beach Club® Television show is currently being dubbed into Farsi, the language of Iran. When complete, the show will be broadcast daily into 6 million homes throughout Iran, thanks to our partnership with Iran Alive Ministries.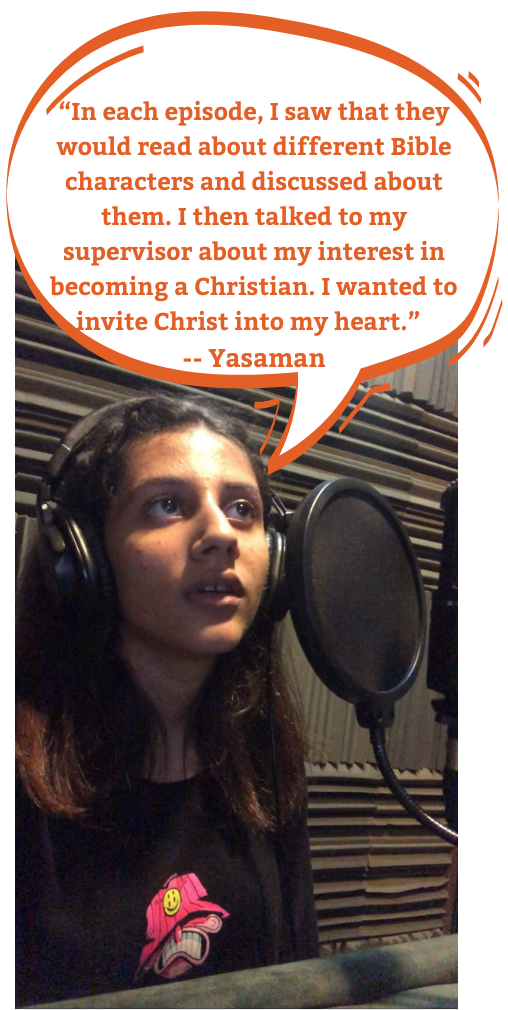 Each episode of the show was written with a clear Gospel message. Just as Romans 1:16 says, the GOSPEL is the POWER of God for salvation, and our ministry partner Iran Alive has recently shared an EPIC STORY with us that should have us all jumping up and down like children on a trampoline!
Yasaman, a 15-year-old Farsi-English speaking girl who voices the character of Danni has chosen to make Jesus her Forever Friend! For about a year, Yasaman had sensed a drawing to learn more about Christ, but because of safety issues and persecution, she couldn't find a way to learn…until she was hired by Iran Alive to do the dubbing for KiDs Beach Club® Television!
In God's complete sovereignty, He led KiDs Beach Club® to not only form a partnership with Iran Alive Ministries but to move forward in the dubbing process, despite neither entity having the funding to accomplish the project. Because we PRESSED ON, Yasaman has responded to the saving grace of Jesus Christ!
Please pray with us for God to continue providing the needed funds to complete the project of dubbing all 55 episodes into Farsi. Pray with us for the many Iranian preteens and families who will be exposed to the POWER of the GOSPEL from the show.
Sometimes it's easy to let obstacles stand in the way of what God wants you to do. But we know God has called us to give every preteen boy and girl a Jesus experience. That includes Yasaman, and every preteen God allows us to reach! Galatians 6:9 "So let's not get tired of doing what is good. At just the right time, we will reap a harvest of blessing if we don't give up."
Be sure to watch Yasaman's story, told in her own words! Just click the pulsing button below!


AND commit to pray for Yasaman as she begins this new journey in the family of God!
Published on Nov 26 @ 9:55 PM CDT