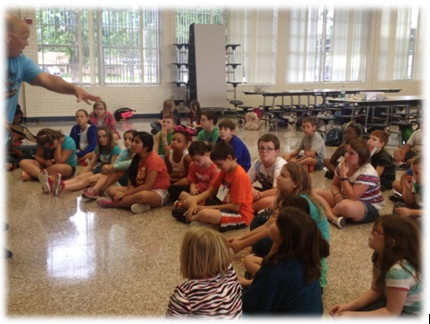 It is that time of year again, temperatures are dropping, kids are back in school, Friday night means high school football and yes, Beach Clubs are back! We have had a tremendous summer with a buzz of Beach Club activities around parks, swimming pools and baseball fields. We are starting up with 110 Beach Clubs in 49 school districts this fall in 7 different states. Praise God!
One thing I do in the Beach Club process is getting everything set up for us to be able to enter each school campus. Each school district is different and has its own steps for setting up a lease agreement so that outside organizations, such as KiDs Beach Club®, can come onto the campus to do after school clubs.
Even though some districts may be a little more difficult than others, we are still standing on Revelation 3:8 that says, "I know your works. See, I have set before you an open door, and no one can shut it." We believe that God's timing is perfect and that when He wants us to go into a new district or school He will open that door for us to be able to share the gospel with more students. It is our job to walk through those doors boldly and not in fear as it says in Psalm 27:1, "The Lord is my light and my salvation - whom shall I fear?"
I love this time of year because we get to see shining new faces as well as some faces of kids we've grown to know and love. We also get to begin to see the amazing things that God is going to do this year through these clubs. One club began with 11 kids asking Jesus to be their Forever Friend!
I encourage you to ask God, "What is my part in this ministry?" If you are not volunteering, you are missing the blessing of sowing eternal seed into the lives of kids and their families. Just like in football, each new season brings new players to the roster. As we start this new school year, I want you to know that there is still room on the KiDs Beach Club® roster for you!
Come and join us in reaching kids for Christ.


May God Bless Your Day,
Russell Gregory
Executive Director
Published on Oct 09 @ 4:37 PM CDT