2016 BIBLES for Beach Club Benefit Dinner & Auction
Celebrating 10 Years of Ministry!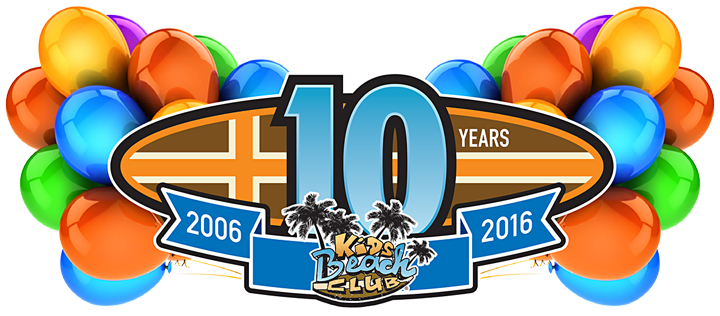 Thank You for Celebrating with Us!

Celebrating God's Faithfulness
There have been countless times during a decade of ministry at KiDs Beach Club® that the Lord has fulfilled promise after promise. We celebrated God's faithfulness to KiDs Beach Club® April 16 at the Bibles For Beach Club Benefit Dinner & Auction and heard directly from the pastor at Hickory Tree Baptist Church, the principal at Floyd Elementary School and a teacher there about how God's fingerprints were all over the process that led to a Beach Club at the school in Balch Springs, Texas. Check out the video of their amazing story.
Beach Club at Floyd Elementary from KiDs Beach Club on Vimeo.
KiDs Beach Club® Benefit Dinner and Auction is the largest fundraising event we host each year. The proceeds from this event go directly to KiDs Beach Club® (KBC), where we help children learn important life skills discovered in the Word of God.
KiDs Beach Club® is an organization dedicated to connecting kids to Christ and to His church through after-school, faith based clubs called Beach Clubs. Our vision is to provide every 3rd - 6th grade child a Jesus experience within the culture of his or her public elementary school. Organized in 2006, KBC is a non-profit charitable organization and is fully recognized by the IRS.
KiDs Beach Club® Benefit Dinner and Auction will include a Silent Auction, Dine and Dash, Pick and Play, Steak Dinner and most importantly, a chance to provide God's word for 20,000 children in KiDs Beach Club.
We invite you to partner with us in seeing that every child has a Jesus experience. As a non-profit organization, we rely on your gracious financial support to help us accomplish this goal.
The 2016 Bibles For Beach Club Benefit Dinner and Auction will take place April 16, 2016 at the Hurst Conference Center in Hurst, Texas.


Thank you for joining us in this amazing effort!

For additional information, please contact
auctioninformation@kbcmail.org
KiDs Beach Club

®

is a non-profit 501(c)(3) charitable organization.

All contributions are tax deductible as allowable by the IRS.