Children who attend Beach Club already bring their Bible to school on the day their club meets, but KiDs Beach Club® is encouraging everyone to bring their Bible with them to school another special day; Bring Your Bible to School Day is Thursday, October 5.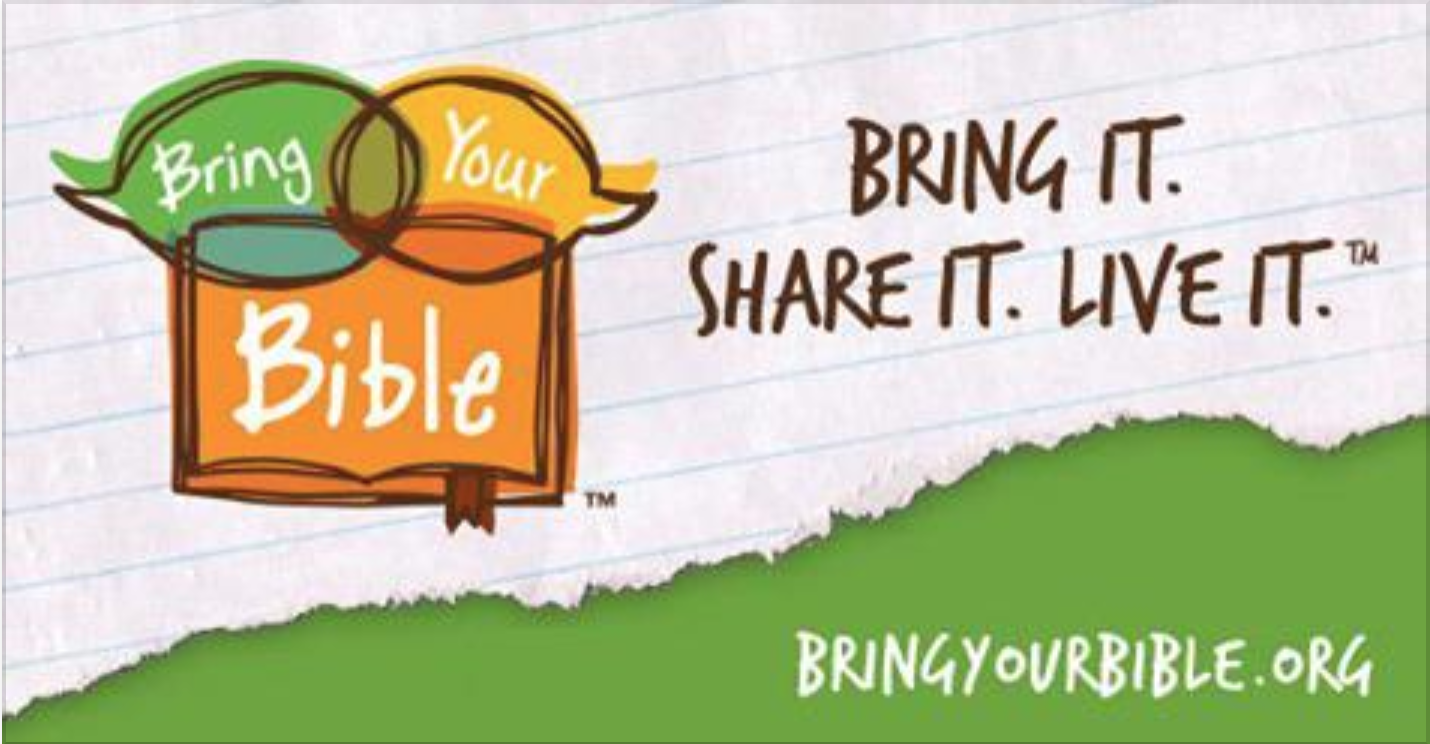 Bring Your Bible to School Day is an annual, nationwide, religious-freedom initiative for students from elementary school all the way up to college level. It was created by Focus on the Family to equip and empower Christian students to understand their religious freedoms and express their biblical beliefs in a way that shows the love of Jesus.
Participation in Bring Your Bible to School Day is student organized and initiated, as well as protected under both First Amendment and Equal Access rights. These are the same rights that allow KiDs Beach Club® to be held on public school campuses.
In recent years, you may have noticed the increase in news headlines about students being told they can't engage in simple religious-freedom activities, such as reading their Bible personally during free time or praying during lunch. That's why it's so important to come alongside our students and encourage them that they do still have religious-freedoms protected under the United States Constitution–and they don't have to be ashamed of or hide their deeply held religious beliefs.
Our Beach Club kids know they can have their Bible at school and read it during quiet time. They enjoy reading it before school, in the library, hallway, cafeteria and even together on the playground.
They are taught how to share their faith and pray with their classmates. These religious freedoms are protected.
On Bring Your Bible to School Day, thousands of students across the country will take the lead on their campuses to celebrate religious freedom and share God's hope with peers by taking a simple action: Bringing their Bible to school! We hope all Beach Club kids will participate.
To learn more about what you can do to support the students' efforts and help them get the word out, be visit bringyourbible.org. They have resources for parents and churches to help you share the event with your students. They also have videos of students just like yours sharing their story of bringing their Bible to school. They even have explanations about myth vs. fact regarding students' legal rights.
I Timothy 4:12 says, "Don't let anyone look down on you because you are young, but set an example for the believers in speech, in life, in love, in faith and in purity." And that's what the Bring Your Bible website seeks to equip students to do.
Parental support for students participating in Bring Your Bible to School Day will be absolutely key since it does require courage in this culture of spiritual relativism to acknowledge the existence of redemptive truth. So, we hope you will surround your student participant with prayer and encouragement as they participate in the event.
Published on Sep 29 @ 11:00 AM CDT