Since 2015, Ellendale Baptist Church has sponsored a Beach Club® at Ellendale Elementary School in Bartlett, TN. One student, Jaden, attended Beach Club® each of those first three years. Despite learning about Jesus week after week, Jaden finished out her time in Beach Club® without ever taking the step to personally make Jesus her Forever Friend.
Beach Club® may have ended for Jaden five years ago, but its impact continued.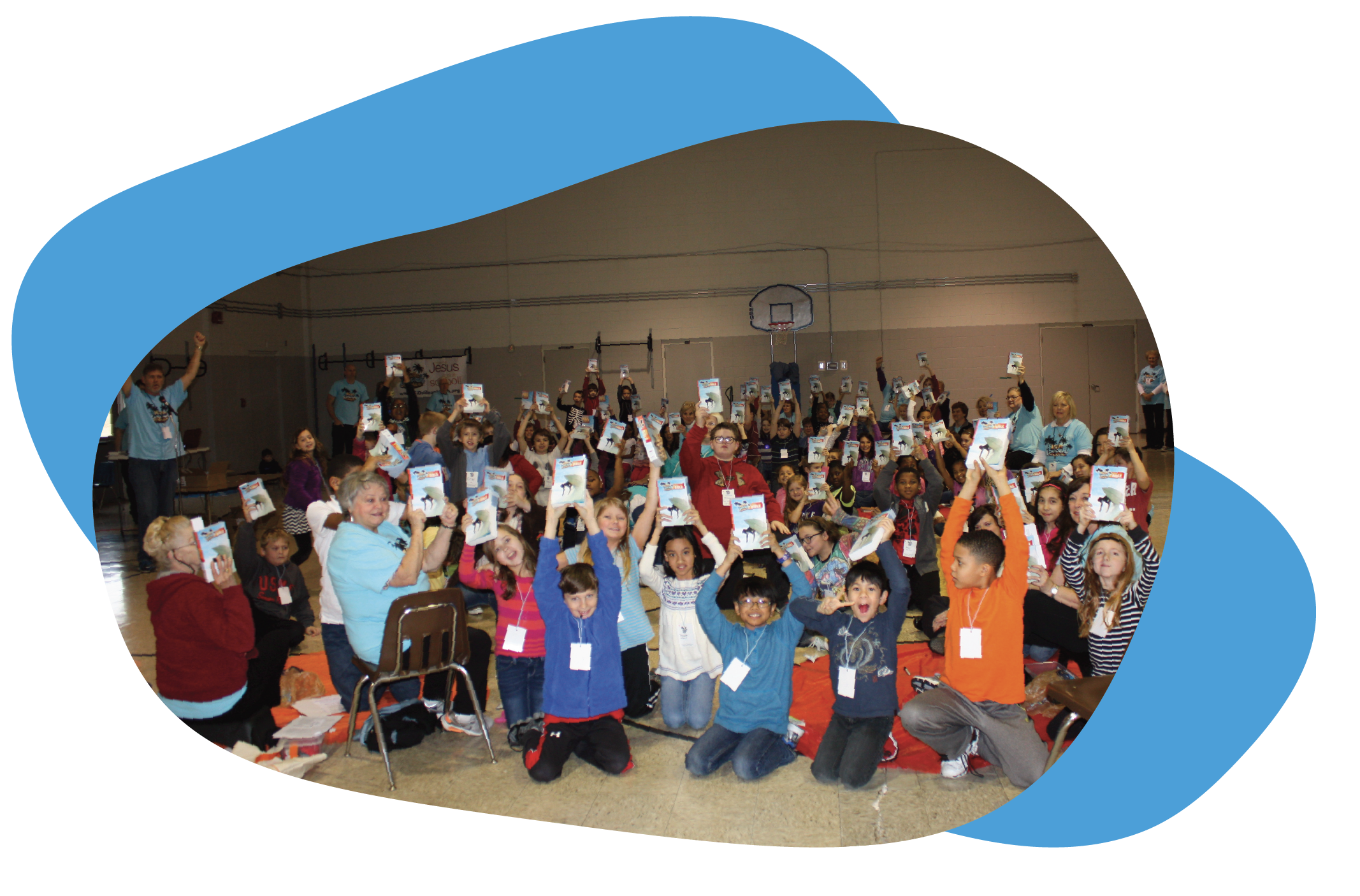 Pictured above, the first Great Treasure Day (2015) at Ellendale Elementary School in Bartlett, TN, where Jaden first attended Beach Club® and heard about Jesus.
Fast forward to a few weeks ago. Lynn Butler, Minister of Education and Outreach from Ellendale Baptist Church shares this incredible story. While visiting his son's church (First Baptist Church Covington TN) to witness his grandchild being dedicated, he saw a familiar face.
You guessed it: that face was Jaden's.
At the end of the service, when the pastor gave the invitation for people to respond, Jaden came forward. Now a 10th grader, Jaden chose to make that decision she had contemplated so often years before. She chose to make Jesus her Forever Friend, once and for all!
As the church celebrated her decision, Jaden whispered something in the pastor's ear. The pastor then shared what Jaden had whispered: "KiDs Beach Club® was a big influence on her life. It helped Jaden come to the point of asking Jesus to be her Lord and Savior!"
"We may never know the influence that we have on the children that we minister to, whether today or years down the road."
--Lynn Butler
Thank you, Lynn, for sharing this incredible story! Sometimes we never know the impact, and then there are God-stories like this, where we get to see the impact years later.
Thank you to all of our volunteers who serve so faithfully each week. We pray Jaden's story encourages you to not give up or get discouraged!
To share an impact story and possibly be featured in future Surf Reports, send the details along with some pictures to stories@kbcmail.org.
Published on Mar 27 @ 7:35 PM CDT