Don Bearden is the pastor at Cornerstone Baptist Church in Pass Christian, Mississippi, and the church partners with KiDs Beach Club® to sponsor a Beach Club at Pass Christian Elementary School.
With a reemphasis by KiDs Beach Club® this year to share the gospel throughout every aspect of a Beach Club meeting, Bearden sees the impact its making in the lives of children firsthand. Since August, a total of 457 children in Beach Club have made the decision to welcome Jesus into their lives. That includes four kids at Pass Christian Elementary.
One Thursday after club this past fall and just like he does each and every week, Bearden was greeting parents in the pick-up line after Beach Club and asked one mother to pull off to the side so he could discuss something with her. That day, her son made Jesus his Forever Friend during Beach Club. It's never a decision Bearden takes lightly. He takes it upon himself to make sure a child's decision will be supported at home. He wanted to schedule a time to meet with the family to see if mom and dad also follow Jesus.
Bearden and the mother had a long conversation outside her car window and then on the following Sunday, both she and her son, who had been attending Beach Club on and off for the last year, visited Cornerstone Baptist Church. The boy's father could not attend. You see, he was on active military duty in Afghanistan.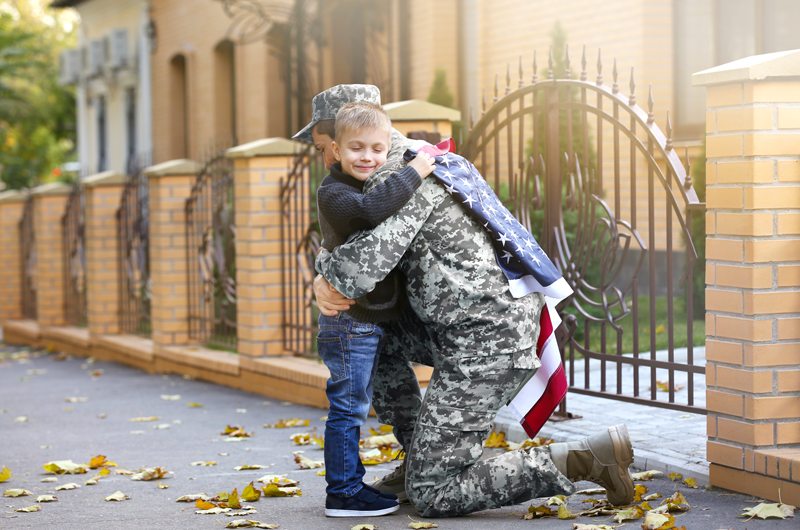 The boy had been taking home material from Beach Club, including Hang 10 pages and Memory Link cards. After first studying it himself, he would send it to his dad. When he received the KBC material, he reviewed it and had questions of his own, so he approached his unit's chaplain with questions about what it all meant. These conversations with the chaplain resulted in the dad accepting Christ and led to his own salvation!
Praise Jesus!
The family desired for the father and son to be baptized together. The two were able to set a date in a small window of time the dad would be home. Cornerstone Baptist was not able host the event because its baptismal wasn't working. Instead, a neighboring church offered its facility for the special occasion. Not only were members of Cornerstone Baptist present for the event but members of the neighboring church also showed up in support of the family.
It was incredibly moving, but it's also an illustration about how short our window is to reach kids (and their families) for Christ. It would be easy to think we have them for four years from third through sixth grades, but we know for many kids that window is even smaller. For the boy in this story and his family, the window was incredibly short. It was only a matter of months.
The family relocated to Tennessee shortly after the baptism of this boy and his father.
Published on Jan 30 @ 11:39 AM CDT