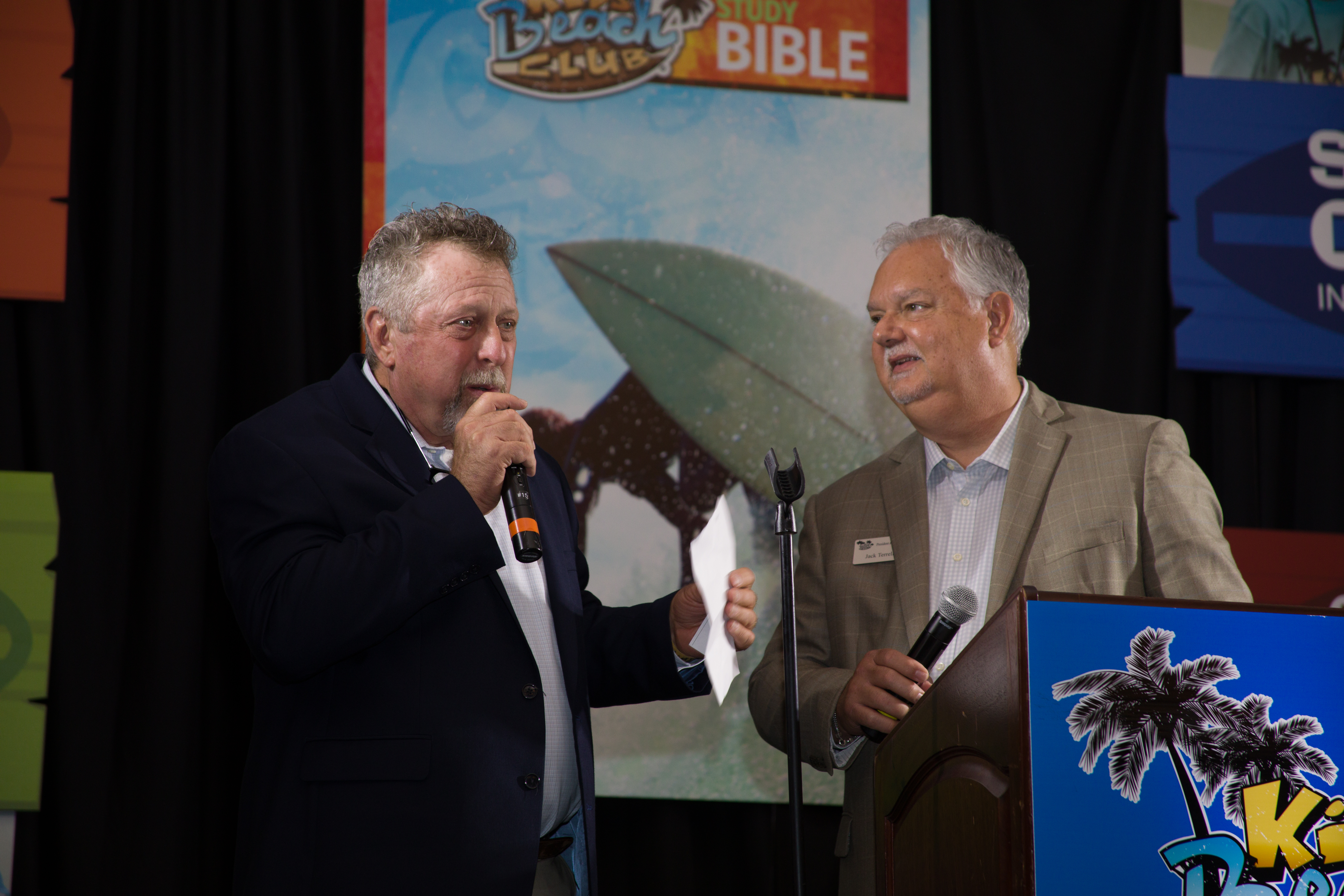 When author and Bible teacher John Piper addressed nearly 20,000 students in Atlanta, Ga., he made what sounded like a simplistic statement saying, "You don't have to know a lot of things in order to make a huge difference for the Lord in the world. But you do need to know a few things that are great and be willing to live for them and die for them."
He then uttered quite a statement that considerably quieted the crowd.
"One of the really sad things about this moment right now is that there are hundreds of you in this crowd who do not want your life to make a difference," Piper said. "All you want is to be liked. Maybe finish school, get a good job, find a husband or a wife, a nice house, a nice car and long weekends, good vacations, grow old, healthy, have a fun retirement, die easy, no hell. And that is all you want. And you don't give a rip whether your life counts on this earth for eternity. And that is a tragedy in the making. That is a tragedy in the making."
KiDs Beach Club® is blessed to have many of you who serve as volunteers and supporters who ARE making a difference in the lives of thousands of children every week.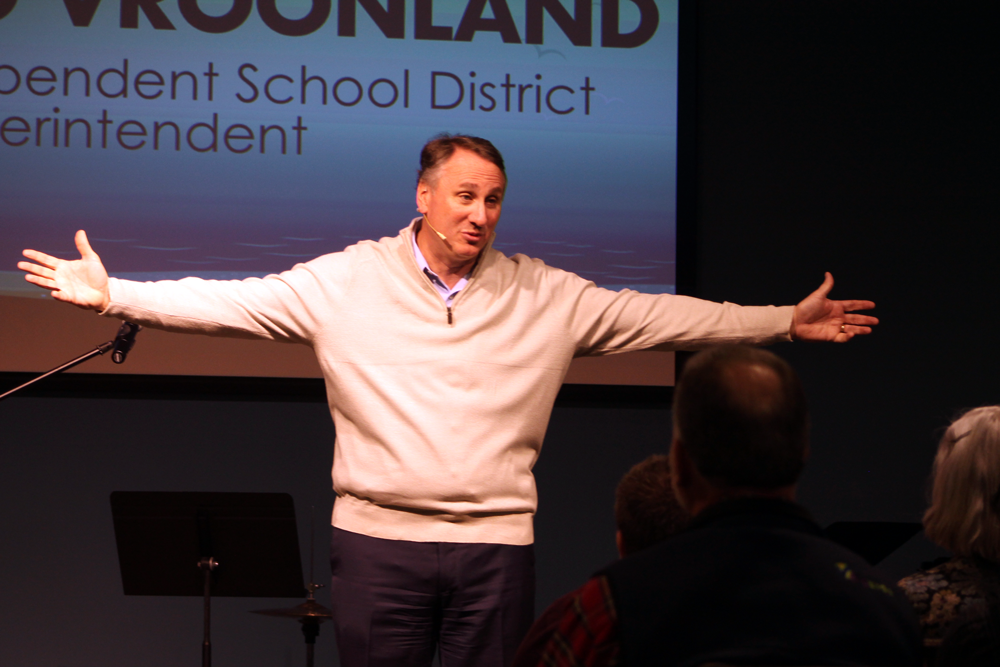 Two men who have greatly influenced the addition of Beach Clubs in their areas are Dr. David Vroonland , the superintendent in Mesquite ISD, and Dr. Jeff Thompson, the associational missionary of the Concord Baptist Association in Fort Smith, Ark.
During the KiDs Beach Club® Bibles for Beach Club Benefit Dinner at Texas Motor Speedway on Saturday, April 13, both men will share their stories of how they were presented an opportunity to promote KiDs Beach Club® and realized that as a person of influence, they could make a difference with bold and creative initiatives to help open up Beach Clubs in new schools.
Dr. Vroonland has publicly made it clear that he supports the faith element as an important part of a child's healthy development and desires to have a Beach Club in all 33 of his district's elementary schools. That support from the top has helped set the tone for principals in 19 Mesquite elementary schools to welcome Beach Club on their campuses. Dr. Vroonland will deliver the keynote speech at the dinner.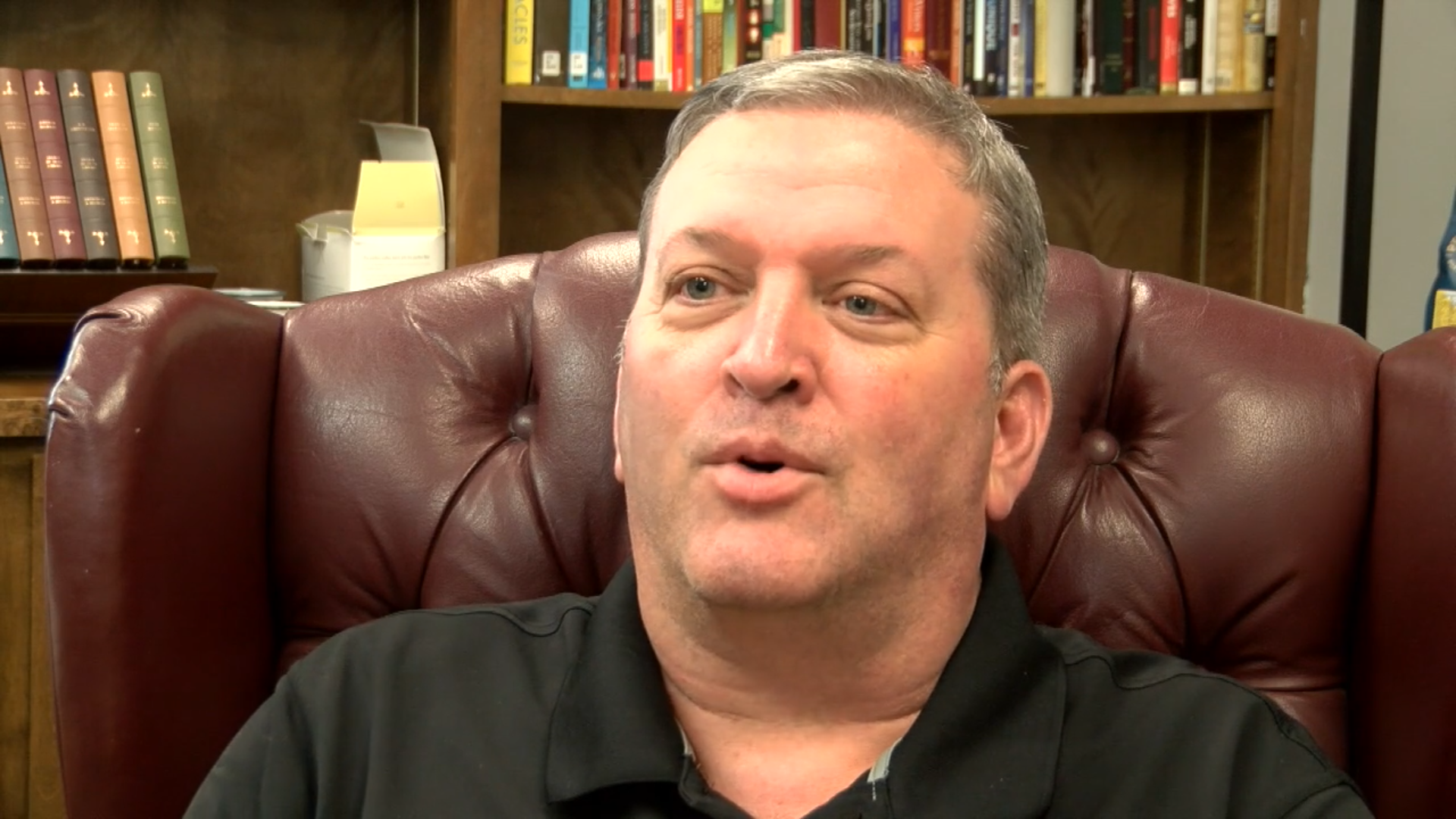 Dr. Thompson was skeptical about Beach Club the first time he heard about it but after witnessing one for the first time, he quickly changed his mind and hit the ground running to get as many Beach Clubs started in Fort Smith, Arkansas public schools as he could by using associational funds to assist area churches underwrite the cost.
"We need to take the gospel to people," Thompson said. "With 62 percent of the kids and families that are involved in KBC being unchurched, that is a huge (mission) field. I know right now, nothing else that we do on a week-in-week-out basis comes anywhere close to engaging lostness."
Dr. Thompson will share his huge vision of bringing KiDs Beach Club® to more than 1,000 schools in Arkansas and how those who attend the Benefit Dinner can help to make that happen.
Dianna Booher, a long-time KBC supporter and best-selling author of 47 books, recently outlined three essentials to becoming a person of influence for an article in Forbes Magazine. She wrote that people of influence must operate with:
Consistency: Being a person of integrity that others can trust.
Empathy: Being a person who listens with an open mind and understanding another person's point of view.
Courage: Being a person to take the opportunity to present your case in an empathetic way that helps others meet their long-term goals.


KiDs Beach Club® would like to invite you to be a part of our Bibles for Beach Club Benefit Dinner and continue to influence the spreading of the gospel in public schools by financially supporting this ministry.
Doors to the Grand Ballroom at The Speedway Club open at 6 p.m. for the popular Dine & Dash and Pick & Play games that feature restaurant gift cards and various fun activities in the DFW area. The program and dinner will begin at 7 p.m. and will be followed by an eight-item live auction and then testimonials from Dr. Vroonland and Dr. Thompson.
You can buy an individual ticket for $100 at KiDsBeachClub.org/Dinner. You can also purchase a table for $800, which includes 10 seats, and a ride for one person around the world famous race track in decorated pace cars.
If you can't make it to the Benefit Dinner and would like to make a donation in support of the Bibles for Beach Club program, please visit KiDsBeachClub.org/Bibles.
Published on Mar 19 @ 3:18 PM CDT