Three moms and their daughters in Grapevine, Texas had a small Bible study and rotated having it at each other's house every week. Their kids told their friends about it and more girls and their moms came. It eventually became too big to be held in houses, so they looked into other options.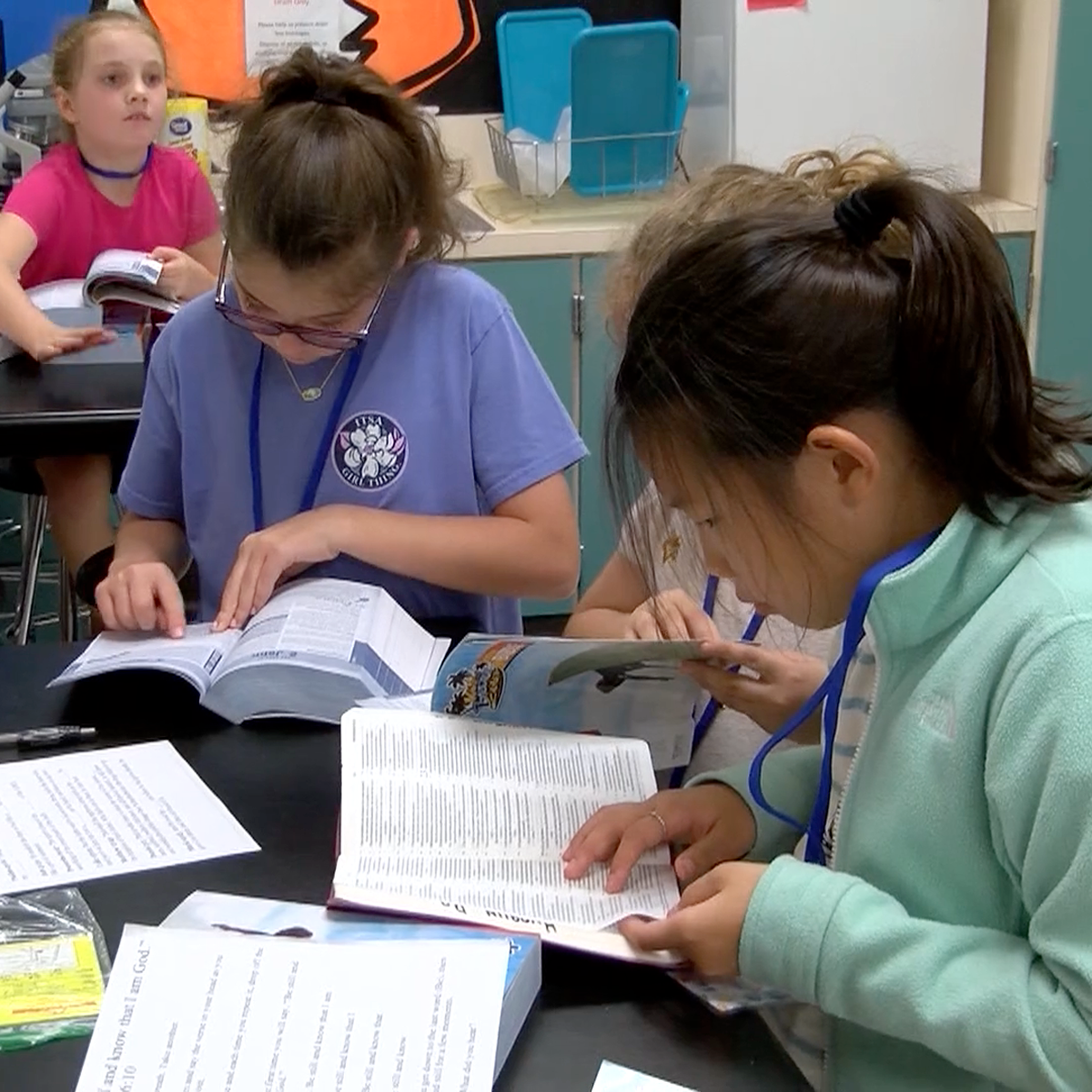 The girls found out about Beach Club from other girls who they took dance lessons with. Those girls were always working on their Hang 10 pages or trying to memorize the memory link verse before practice, so one of the moms, Lisa Floyd, researched it. Another one the moms, Sara Roach, heard about KiDs Beach Club® when she attended another church and heard great things about it.
Floyd said to the other moms that "it's time to bring KiDs Beach Club® to the school."
Fast forward to today and not only do they have a Beach Club at Heritage Elementary, but they have maxed out for their space at 60 kids!
All of those kids now get to hear the word of God taught every week in their public elementary school and receive a free Bible; all thanks to three obedient mothers who took the initiative and saw the importance of God's word being taught to their children.
The kids love it and love learning about the Bible. Watch this video to see!
Published on Oct 11 @ 11:48 AM CDT