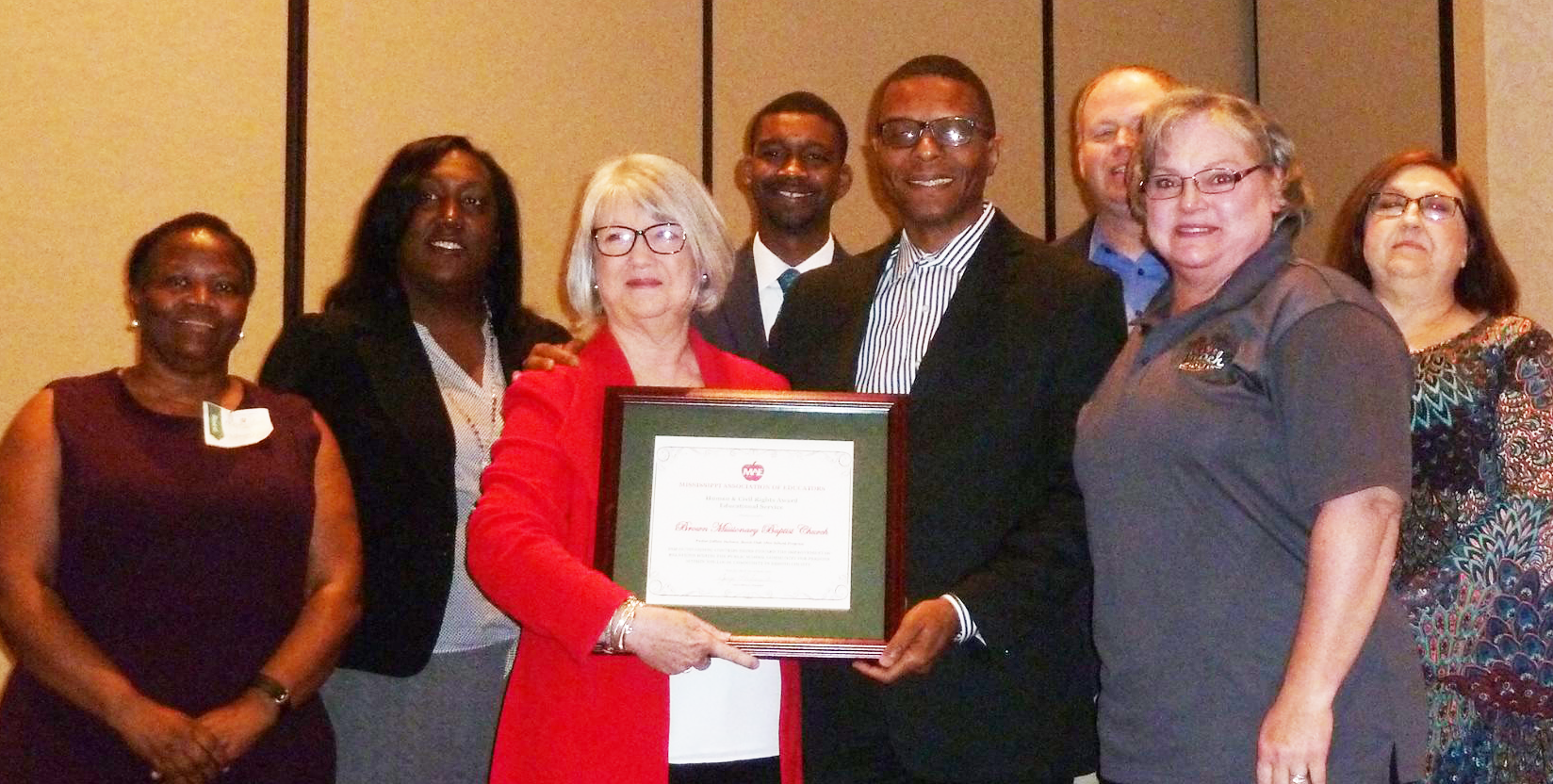 Brown Missionary Baptist Church, sponsor of the KiDs Beach Club® at Southaven Intermediate School in Southaven, Mississippi, was recently recognized for its work in the community through its involvement with KiDs Beach Club®.
Brown Missionary Baptist was awarded two Humanitarian awards from the Desoto County Association of Educators and also the Mississippi Association of Educators at its recent representative assembly in Jackson, Miss. The associations wanted to recognize the hard work Brown Missionary Baptist is putting into its community as well as offer their thanks for being so successful with the students they serve.
Earlier this month, Jeffery Jackson, the pastor at Brown Missionary Baptist Church, and Vickie Sneed, a club relations specialist for KiDs Beach Club®, both were able to attend the recognition ceremonies. Nearly 100 educators attended the events with delegates representing school districts from across Mississippi.
When Robin Avant, who was presenting the award to Pastor Jackson, introduced herself to both Jackson and Sneed, she got very excited. She was not expecting to have such representation from the organization in attendance. Avant invited Sneed to speak about KiDs Beach Club®.
Jackson and Sneed were able to speak about KBC for roughly 10 minutes in front of all the attendees.
"KBC is a priceless jewel that positively impacts children's lives and builds character," Jackson said. "KBC is a club that should be instituted in all public schools where possible."
After the event, the National Education Association Director for Mississippi approached Sneed with his business card. "He was very interested in Beach Club," Sneed said. "It was all very exciting. I'm glad I had the opportunity to go."
"It really feels good to see a secular organization recognize the relevancy of the church in the local community," Jackson said after being presented with the awards.
Please pray for doors to continue to open for more Beach Clubs to start not only in Mississippi, but across the country.
Published on Mar 29 @ 1:47 PM CDT