Catch KBC-TV Saturday Mornings on TCT and CTN



KBC-TV becomes appointment programming on Saturday mornings, thanks to new partnerships with TCT Television Network and CTN (Christian Television Network). Both stations are available on DIRECTV making it possible for more than 89 million households around the United States to laugh, learn, and be inspired by the clubhouse kids and Surf Team leaders Jason and Jordan.
TCT Today Co-Host Judge Brown shared his excitement for the new partnership. "We're just so thrilled to have this program come to the TCT Network to be able to inspire and encourage young people. I'm so thankful that God is raising up organizations to continue to build materials and programs to reach young people right where they are to touch their lives."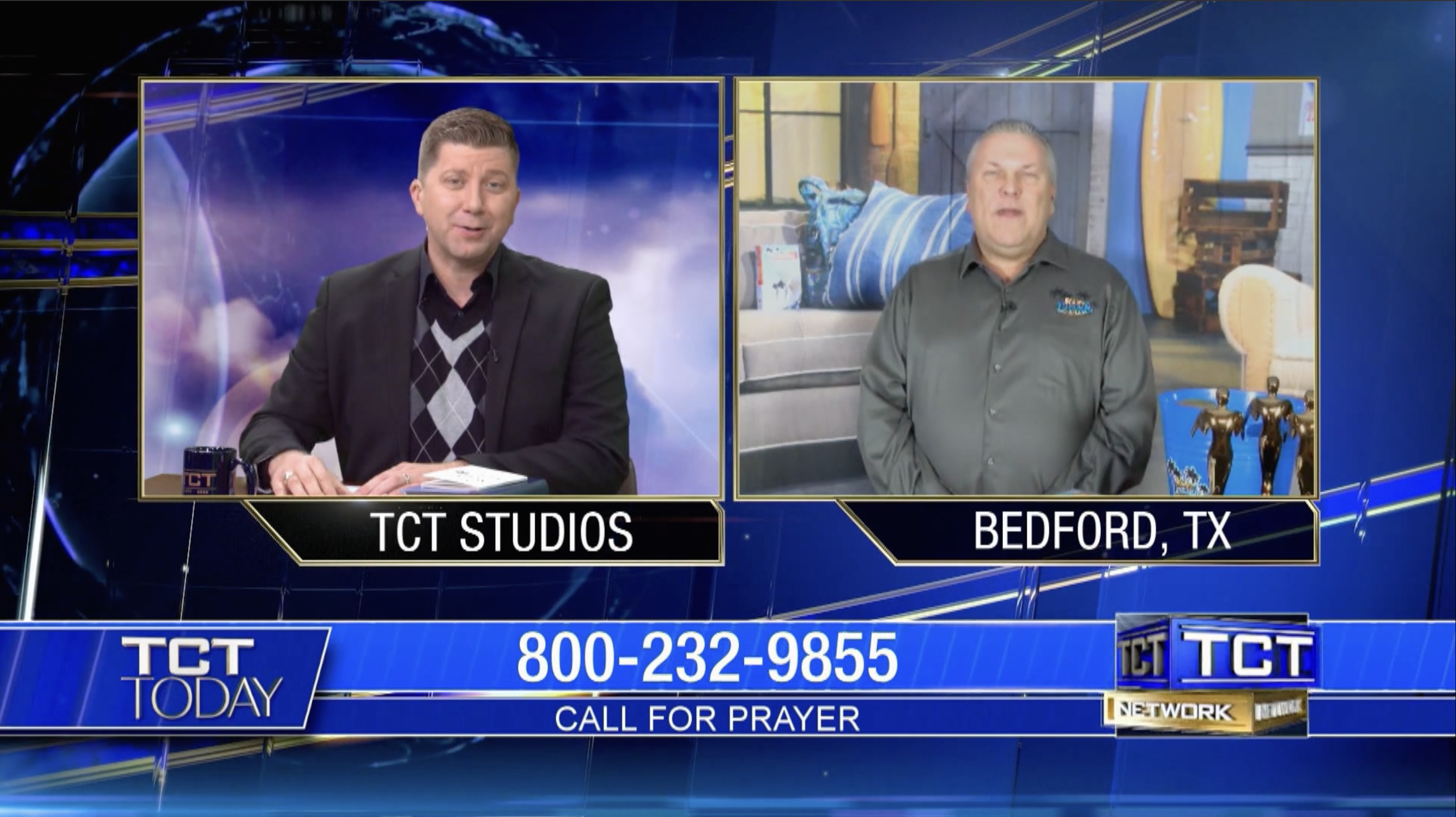 KBC VP of Outreach and Growth Dr. Frank Banfill recently joined TCT Today to give more details about what viewers can expect from the show. "We are very, very excited to be on TCT, and we just can't wait for the viewers to be able to catch this brand-new show, KiDs Beach Club®. We take some of the elements we do in club, which is emphasis on the Bible and character, scripture memorization, small group time. But then we put a story around that with characters we think viewers and kids at home are really going to fall in love with. These are preteenagers who are going through life experiencing things that preteenagers experience, but then they bring that into the KiDs Beach Club® clubhouse. They get to sort through those things. They play a lot of games, have a lot of fun, but come through in the end with a very good understanding of God's word and how to apply it to real things happening in their lives."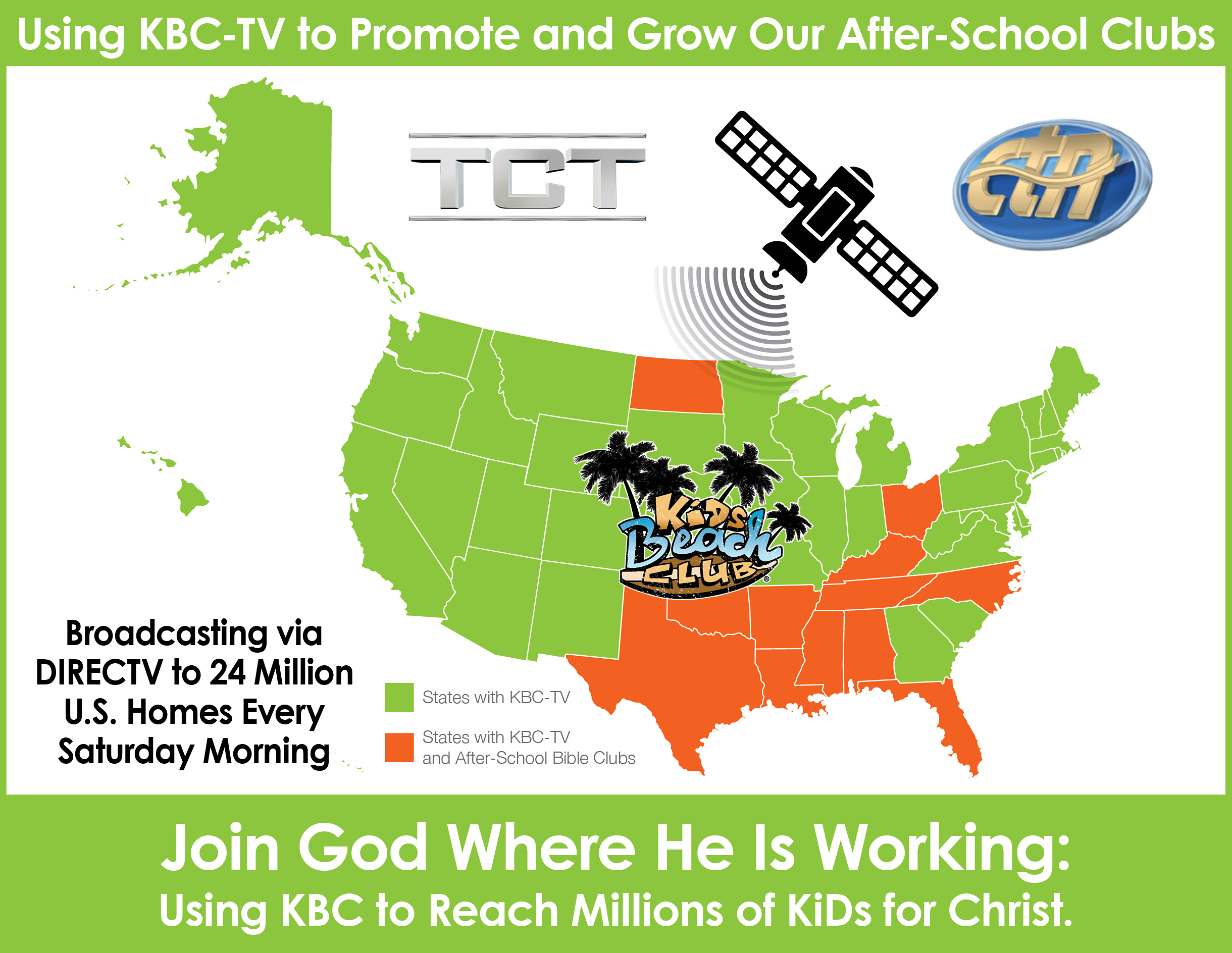 Judge Brown went on to talk about why having quality kids programming on TCT is a priority. "It is very near and dear to our founder's heart to be able to reach all the generations, especially the young generations. It's very vital. It's very important. Because you know it's in those childhood days of their life where most people will receive Christ. There's some statistics out, I know the Barna Group and other groups have put out statistics. This one, children between the age of 5 and 13 have a 32% probability of accepting Jesus Christ as their Savior. The probability of accepting Christ drops to 4% for those who are between the ages of 14 and 18. Those older than 18 have a 6% probability of accepting Jesus Christ as their Savior. You know that is it very vital and very important to reach these young people at these very early ages. And that's one thing that I love that we offer here at TCT is having a Saturday morning children's block full of great programming for children that's specifically geared for their attention spans; the creativity, the color."
KBC-TV is available on TCT (DIRECTV channel 377) Saturday mornings at 7 a.m. CT or on their livestream. KBC-TV is also available on CTN (DIRECTV channel 376) Saturday mornings at 8:30 a.m. CT or on their livestream. To learn where to watch KBC-TV in your area, please visit kidsbeachclub.org/tv-stations.
Published on Nov 17 @ 10:16 AM CDT