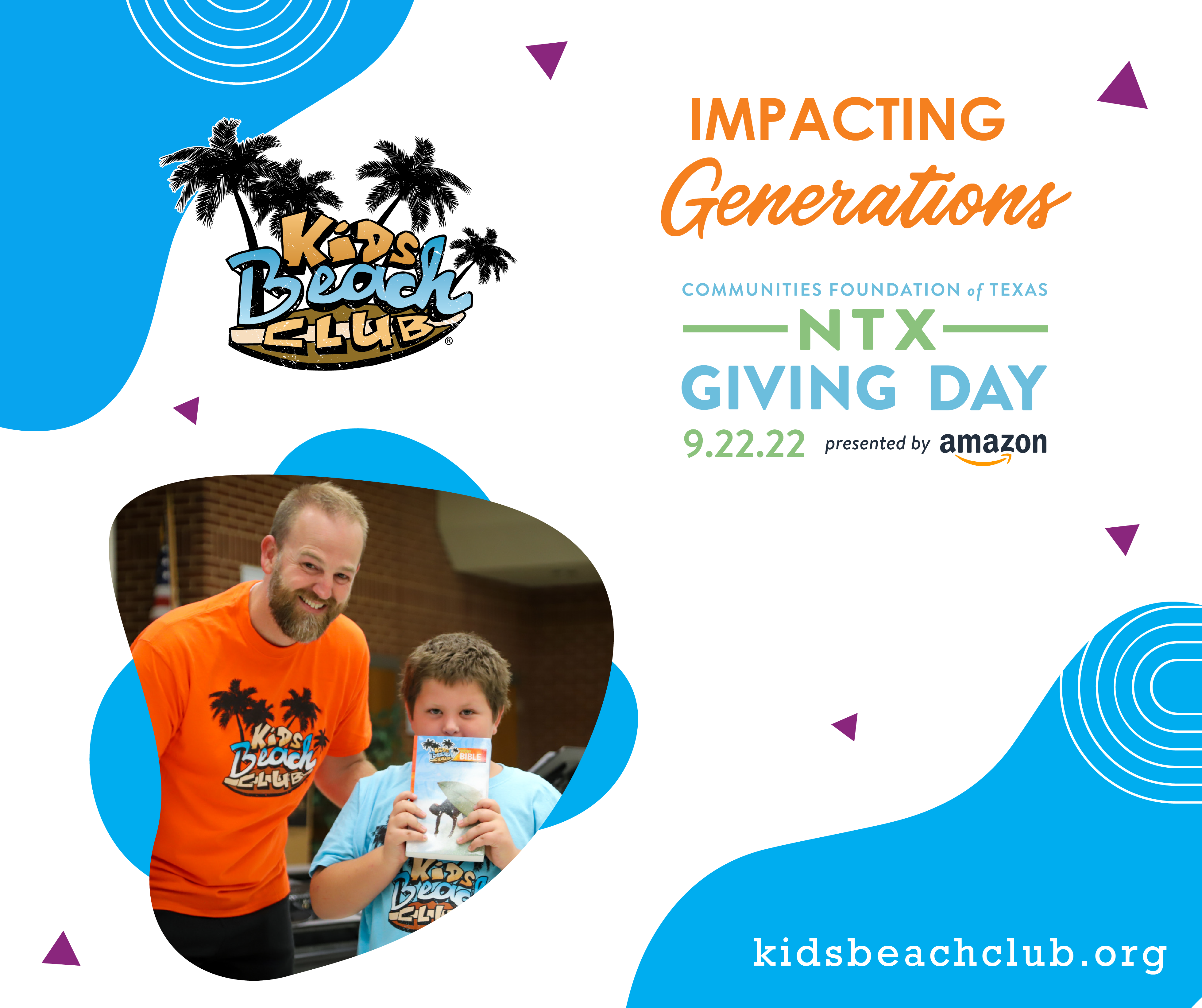 Join a movement igniting a broad culture of community-wide giving! North Texas (NTX) Giving Day is Thursday, September 22. In 2021, $66 million was raised through 103,000 donors benefiting more than 3,300 nonprofits, bringing the thirteen-year NTX Giving Day total to over $441 million for our community.
As in previous years, KiDs Beach Club® will be partnering with the Chris Krok Show on WBAP 820 AM, the Dallas-Ft. Worth powerhouse radio station. Not only will Krok be highlighting KiDs Beach Club® at various times throughout his 8pm – 12 am show on September 22, but he'll be joined by KBC President and Founder Jack Terrell and EVP of Strategy Dr. Frank Banfill. Whether you give early or choose to wait until September 22, tune in to the Chris Krok show to hear about the exciting new opportunities God is giving KiDs Beach Club. Outside the DFW Metroplex, you can listen online at wbap.com.
Dr. Willy Rice, pastor of Calvary Church Clearwater, Florida, which partners with KiDs Beach Club, explained what kind of impact you can have by reaching a child. "When you reach a child, you're not just reaching them for a few years. You're changing the trajectory of a life, of a family, of a generation. So, when you invest in a child's life, it has a disproportionate impact when you say invest in someone my age. Reach everybody you can. But when you reach the next generation, that's how you change the world."
"North Texas Giving Day is very important to KiDs Beach Club® because it helps the general community learn about the great work that we do," said KBC's Dr. Frank Banfill. "It also is a way for our supporters to kick-off our after-school Bible clubs as we launch into a new school year. We'll be providing thousands of Bibles to kids in the coming weeks, and this helps fund those and other efforts."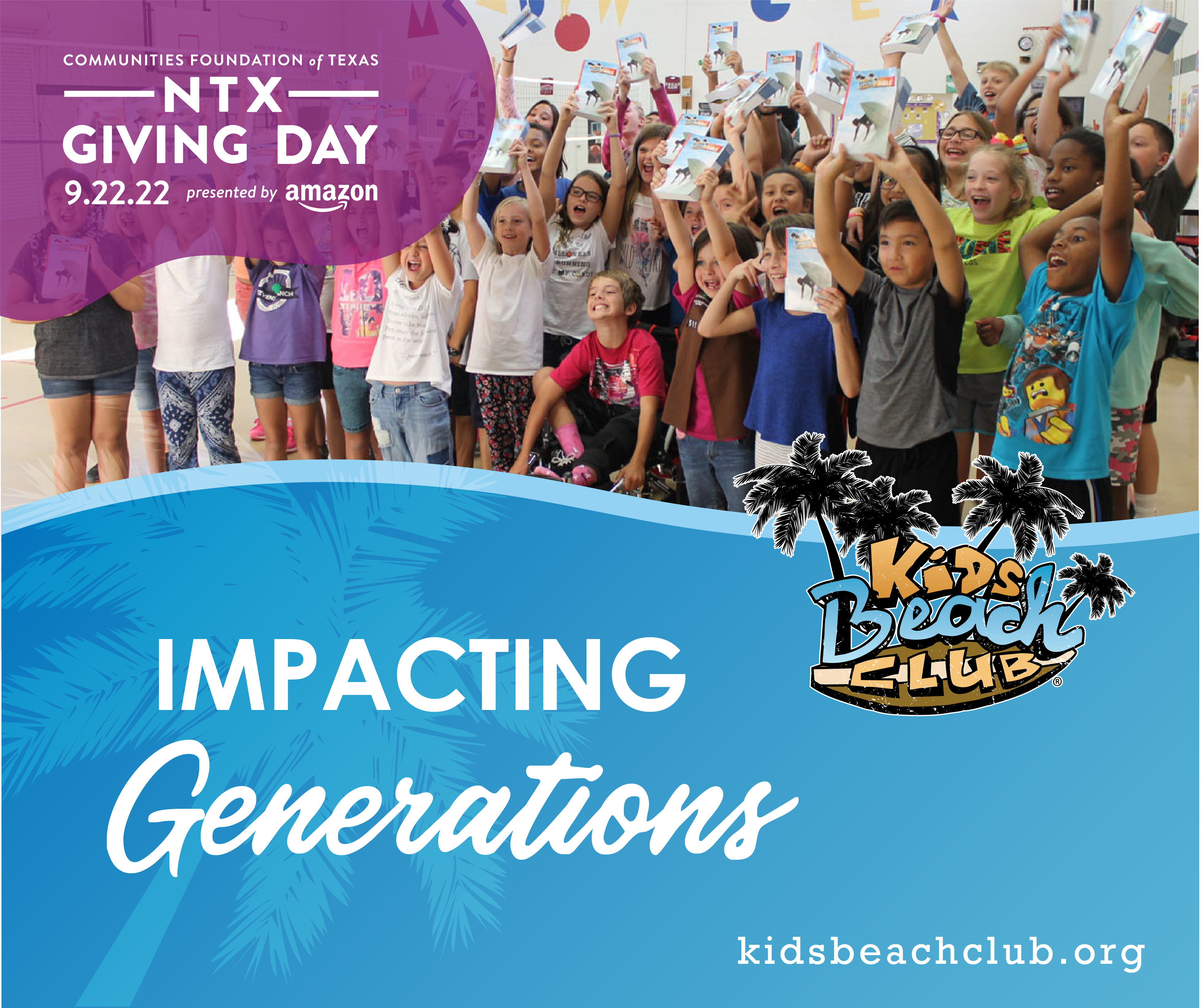 Regardless of where you live, you can still participate in NTX Giving Day since KiDs Beach Club® is headquartered in North Texas. This year, there are multiple ways you can give. You can give at the KiDs Beach Club page on the NTX Giving Day website. You can give at the NTX Giving Day webpage on our website. You can also text KBCBible to 91999. Whichever way you choose to give and support KiDs Beach Club®, know that your donation is making a worldwide generational impact.
"As I look across America, I see homes that are broken and children that are caught in the middle," shared Jack Terrell. "For many of these children, KiDs Beach Club becomes their sanctuary of hope, both in school and on TV. So your giving allows each child to hear hope, see hope, experience hope. On Sept 1st you can begin giving to North Texas Giving Day to help us impact the next generation. I wish to thank you for your generous donation."
Published on Aug 30 @ 9:58 AM CDT