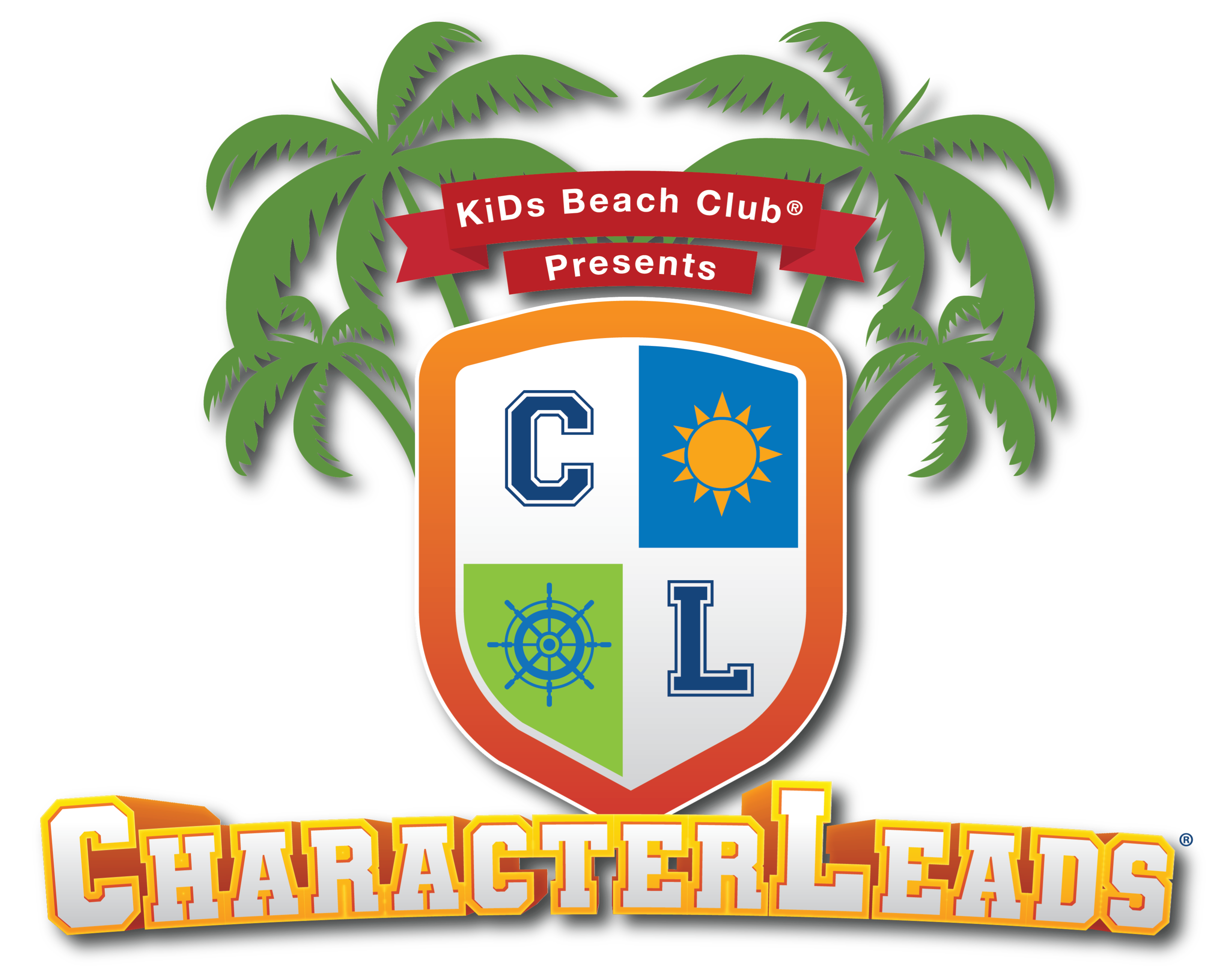 Did you know all but 6 states in the US either mandate or strongly encourage that schools teach character to kids? Of course here at KiDs Beach Club®, we've been doing exactly that for nearly 20 years...but only in an after-school setting. A couple years ago KBC Corporate's home state of Texas joined other states to mandate character educadtion in schools.
...and the idea for CharacterLeads® was born!
In the coming months, you'll be hearing more about CharacterLeads®, but for now, we want to give you a quick overview by answering a few general questions.
What exactly is CharacterLeads®?
CharacterLeads® is a comprehensive, multi-disciplinary, fully downloadable character education curriculum. Developed by two PhD's, one with a PhD in Leadership and one with a PhD in Education, CharacterLeads® starts with the end in mind: transformational adult leaders. It then works backward to identify the character qualities children need to develop in order to become effective leaders as adults.
Is the CharacterLeads®curriculum religious in nature?
CharacterLeads® is not religious curriculum. It was written specifically to meet the character education standards for public schools. The curriculum does use the same character words and definitions that KBC has used in our Beach Clubs®, and it uses elements of character discussion from KiDs Beach Club® TV. However, all religious elements have been removed so that it focuses solely on character development.
My company does match-donations, but they won't do it for religious organizations. Do you think this might qualify?
Every organization's standards are different, but we've already had donors who have successfully designated gifts toward CharacterLeads® with a qualified match donation. This program was not inexpensive to develop, and we welcome any additional donations that are designated for CharacterLeads®, especially if they are matched!
If you have any questions or need additional documentation, simply click the orange CONTACT ME button below, and one of our team members will reach out to you right away!
I'm an educator in the public schools.
How do I bring CharacterLeads® to my school / district?
The first thing to do is to check out CharacterLeads.com. The curriculum consists of a full year of character education curriculum. There are 18 character units, with each unit recommended to be taught over the course of 2 weeks. While there, you can see a sample unit, along with some additional resources to build character. Each page has an option to click-through to discover the pricing options available. The entire curriculum is downloadable and comes with a one-year subscription access.
I'm part of a home-school Co-op.
Can we use CharacterLeads® in the Co-op?
Absolutely! The pricing module for CharacterLeads® varies based on the group size. You're going to fall in love with this curriculum! When you do, please help us spread the word about this resource!
Home School Parents (no Co-op)
I'm a parent / grandparent. Is there any way I can use the CharacterLeads® curriculum to teach character in my home?
Again, the answer is absolutely! Parents who home-school and are not part of a Co-op can purchase individual units as you need them or purchase the whole set! How many grandparents out there help watch their grandchildren throughout the week? Our research shows that there's a lot of you! What better way to invest in your grandchild than to have meaningful conversations around character, all while building their leadership skills! You will have so much fun together, they won't even realize it's educational!
Still need more information?
Just click the button below, and a team member will reach out to you!
Published on Feb 28 @ 6:11 AM CDT