The story below was originally published on our blog on March 13, 2019. Thank you to The Branch Church for partnering with KiDs Beach Club® to go outside the walls of your church to take the message of Christ into the heart of your community - the public school! This is the second year for the Beach Club at Janie Stark Elementary in Farmers Branch, Texas. The church has added a second Beach Club this year at Country Place Elementary in Carrollton, Texas.


We often hear people say that God is no longer allowed in public schools or that our public schools are full of darkness where there isn't light.
As a friend of KiDs Beach Club®, you know the first statement just isn't true because you cannot remove God from anywhere Christians are present. As for the second statement, we are helping our partnering churches go into our public schools, an often-overlooked mission field, to show the love of Jesus Christ and to shine His light.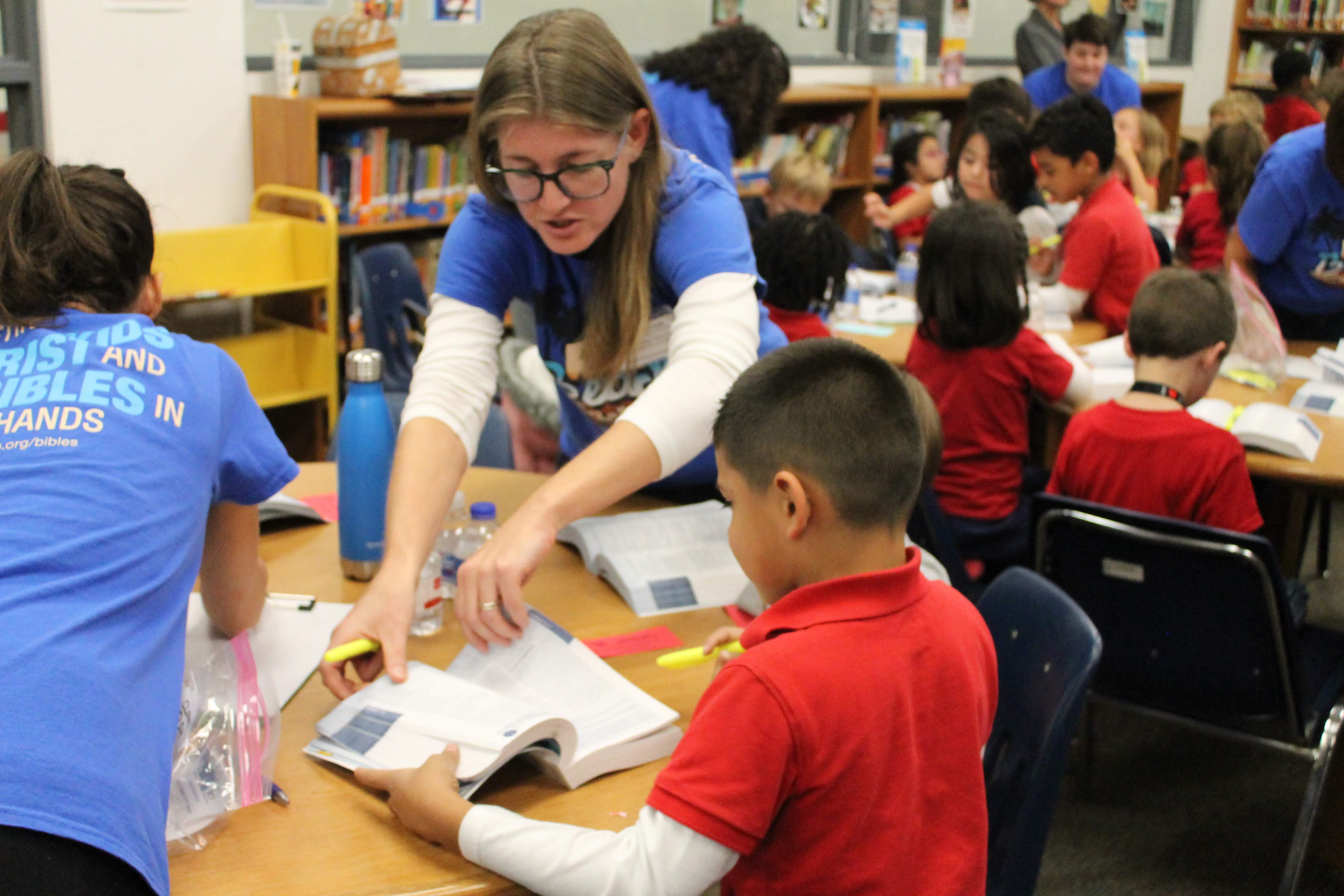 Schalee Sanchez, now the club leader for the first-year Beach Club at Janie Stark Elementary in Farmer's Branch, Texas, decided to enroll her kids in public school rather than go the home school or private school route. It was a process that began about four years ago, when she and her husband moved back to the United States after serving as missionaries in Columbia.
Sanchez said her heart was burdened and troubled for all of the things that go on in schools during this day and age.
"It's just so sad," Sanchez said. "I began praying about it more and more. I felt like God was saying I want to teach you to fight back but in the right way. I believe that KiDs Beach Club® is doing that. It's a way, in a spiritual realm, that the armies of God are fighting against the darkness."
Her children now attend Janie Stark Elementary and participate in Beach Club.
"We felt called that God opened a door for our kids to go to school here," Sanchez said. "So, as our kids started getting involved, I heard about a Beach Club in another school through a member at our church and that sparked my interest"
During this past year, God brought several people into Sanchez's life who were volunteering at Beach Clubs in other schools. She went to visit one club and talked with parents who had children in the club about the positive impact it was having on their family. God's hand began to work and the desire to start a Beach Club grew on Sanchez.
"As a mom of four kids, I was concerned about becoming a club leader and taking on that responsibility," Sanchez admitted. "But God brought a whole team of prayer warriors to come alongside me, a team of incredible volunteers that have made it possible, support from my church and the elders there – from prayers to financial support."
A majority of the volunteers in the Beach Club at Janie Stark Elementary School have children who also attend. The volunteers don't all attend The Branch Church, which partners with KiDs Beach Club®. Sanchez says that the volunteer group come from four other churches and almost all of them attend a Mom's in Prayer Bible study.
"One of the really cool things for me was that it wasn't just about people from the local congregation that were interested in sharing the love of Jesus in a public school," Sanchez said. "But He brought other believers from the body of Christ in from other churches with the mission of sharing the light and God's love. So, children will know that God loves them and has a special plan for their lives."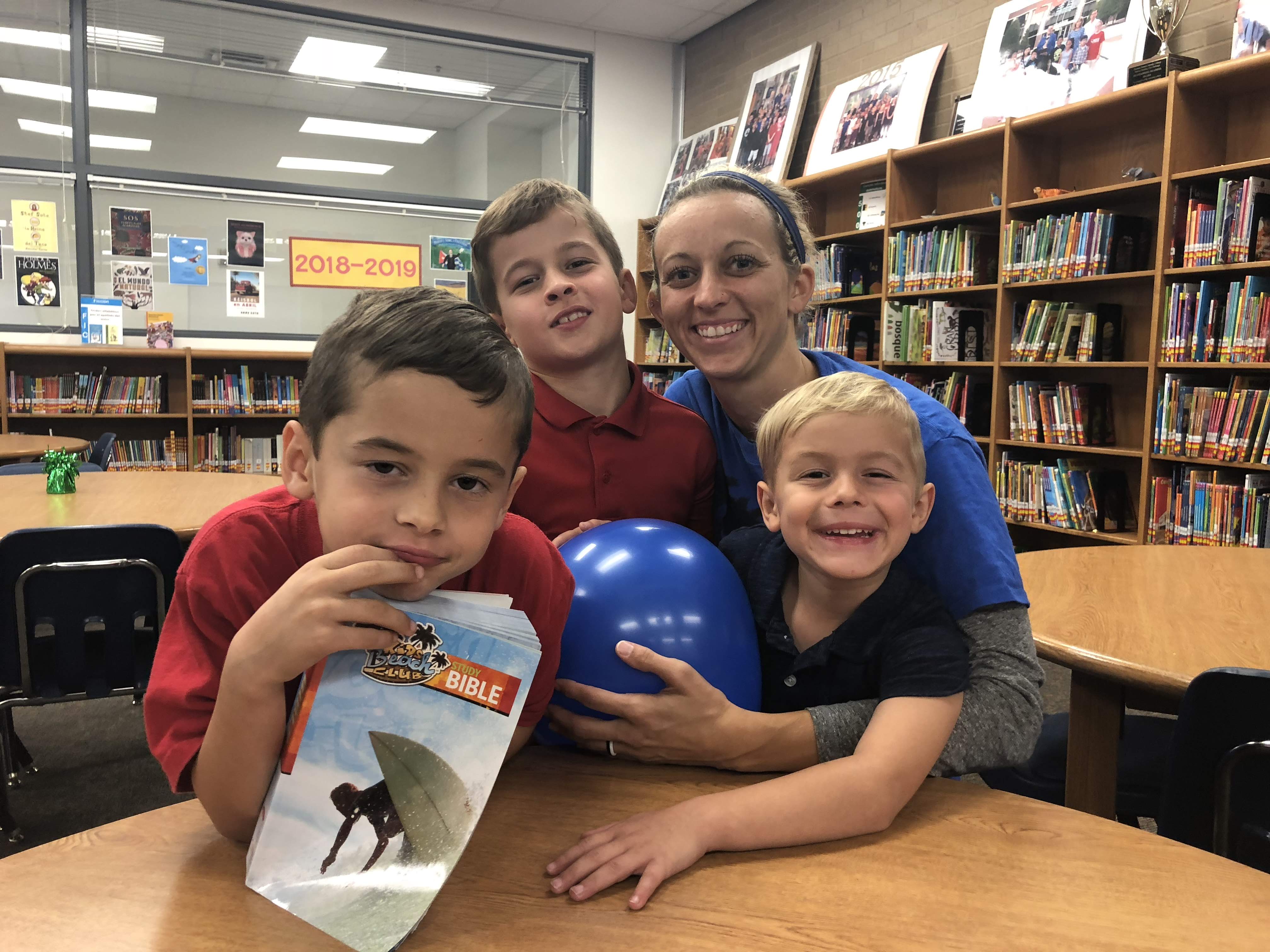 Keneé Dover is a volunteer in the Beach Club. She and her husband also serve together in a kindergarten class in their church and he told her Beach Club might be the most important work she does all year.
"Being able to spread the Word of God to young hearts is the biggest blessing that we are given," Dover said. "To be able to give that gift to children when it really sinks in. I feel like it's when they are children, especially children that have never heard about God and never heard about Jesus. It's important for us to share that with them because we are called to share the Good News. It's the Great Commission, 'Go to all the world and preach the Good News…' Our world is right here in this community and there are people who don't know Him yet."
Dover is proud of Sanchez for bringing the Beach Club to Janie Stark Elementary.
"Schalee had it called on her heart to start this club," Dover added. "We debated on public school or private school for that reason and we chose, because we are believers, to be the light in the public school. This just gives us another avenue for our children to be able to share and be an encouragement to their friends, and then to be able to partner with our children, to be the light in little hearts, is just the biggest blessing."
Sanchez urges anyone who thinking about starting a Beach Club or to become a volunteer to go for it.
"I would tell you that God is able to work through you, in a powerful way," Sanchez said. "He isn't just going to impact the kids an hour a week when the volunteers are there. What I have seen is how God uses a Beach Club to impact students and their parents throughout the week. That for me makes it a valuable investment of our time. God multiplies what we pour into that one hour during the afternoons every week."
For more information about KiDs Beach Club®, click the "About" tab at the top of the website.
Your support of KiDs Beach Club® September 19 on North Texas Giving Day will help us continue sharing the Light of Jesus Christ in public schools. For more information and to donate, click here. Or you can text "Bibles" to 444-999.
Published on Sep 16 @ 2:51 PM CDT