It was a normal Wednesday afternoon at Bukhair Elementary, where volunteers from The Heights Baptist Church in Richardson, Texas arrived the usual 45 minutes early to set up for KiDs Beach Club®.
To the volunteers' surprise, their normal meeting place had been double booked and they agreed to instead meet in the gym. However, the gym had classes meeting right until 3 p.m., only five minutes before Beach Club was set to begin. This left little set-up time. Once in the club's temporary meeting space, volunteers discovered technical problems with their computer, which was loaded with the worship music, lyrics and the PowerPoint presentation containing visual aides for the story.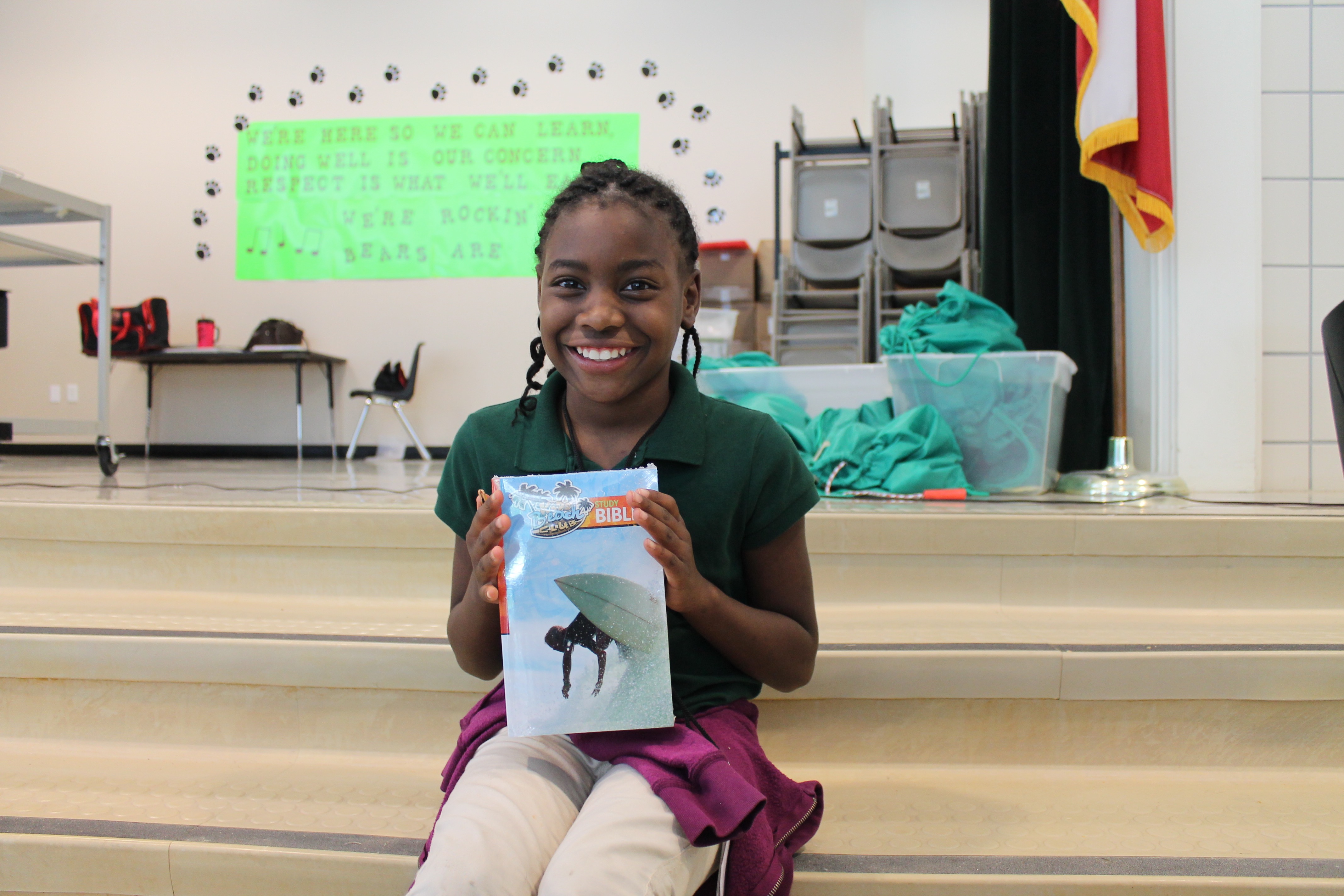 Nancy Joyner, co-leader of the club with her husband Keith, said, "This is happening because of the lesson today."
The lesson that day was the story of Nicodemus approaching Jesus at night to ask Him some questions. Found in John 3:3, Jesus tells Nicodemus, "Unless one is born again, he cannot see the kingdom of God." Jesus goes on to explain that being born again is believing in Him. In John 3:16, which was also the memory link, Jesus says, "For God so loved the world that he gave His only begotten Son, that whosoever believes in Him should not perish but have everlasting life."
At the end of the lesson five children raised their hands to talk to a leader. One of those girls was a smiling, brown-eyed, third-grade girl who wanted to make Jesus her Forever Friend. Her name – Forever.
On that day of club where it seemed nothing was going right, the Lord moved. The complications of the day could not overpower the love of Christ reaching the hearts of these kids. The perseverance of the volunteers to share the gospel led to little Forever making the decision to make Jesus her Forever Friend.
As we approach Thanksgiving, KiDs Beach Club® is thankful for the 375 Beach Club children like Forever, who have made the personal decision this fall to follow Jesus Christ.
Tell us what you are thankful by leaving a comment below or sharing with us on social media.
Published on Nov 17 @ 11:17 AM CDT