Hang 10 Summer Reading Program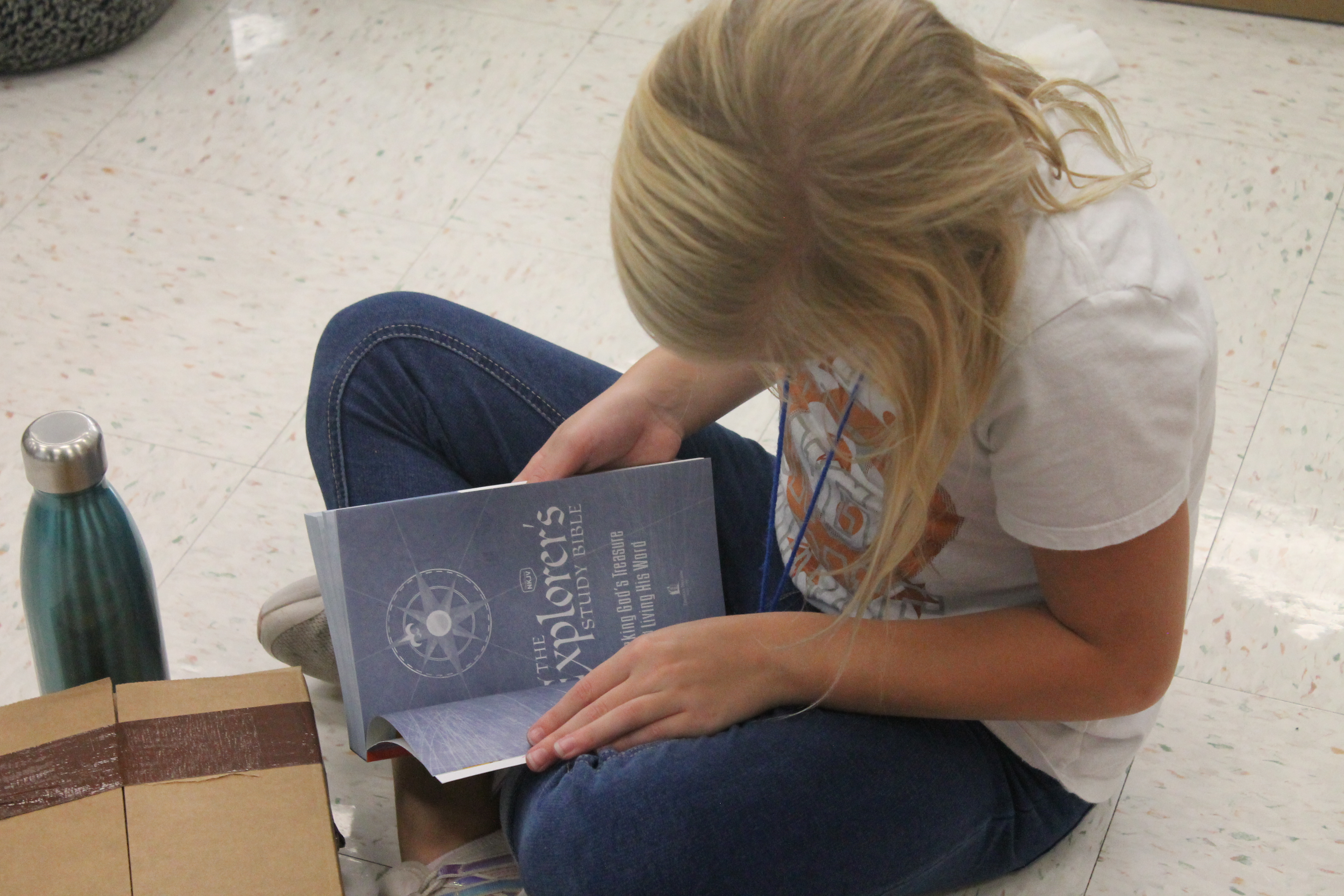 Every summer KiDs Beach Club encourages kids and parents to spend 10 minutes a day hanging out with God with the Hang 10 Summer Reading Program. Beginning May 29, the Summer Reading Program includes 14 weeks of daily Bible readings that will give kids a better understanding of who they are and what God wants for them in their lives. Although the Summer Reading Program is geared toward kids, it is a great plan for adults and teens as well. As you consider diving into the Summer Reading Program this summer, here are some tips that might help you and your family on this meaningful journey:
Set an alarm at the same time every day as a reminder that it's time for Hang 10. When the alarm sounds, pause what you're doing and devote 10 minutes to Bible reading and prayer.
Hanging out with God may be a new concept for you and your child. Use the tip-in pages "Spending Time with God" in the KBC Study Bible (between pages 242-243) as a guide to help you understand when, where, what, and how. Make a family plan for spending time with God every day…and stick to it.

Put a sticker on a calendar every day your child reads his or her Bible. At the end of the summer, count up the stickers and celebrate your child's Bible reading success with a simple treat, like an ice cream cone or an afternoon in the park.

Print out a copy of KBC's "Hang 10: Summer Reading Program" and put it on your kitchen table. At breakfast or dinner, read that day's assignment and talk about the Bible story or verses as a family. Take a look at the Bonus Reading and Challenges sections to dig deeper into the Bible.

Taking a family road trip? Pack your Bibles and take the summer reading plan with you. Make the most of family time in the car by reading and discussing God's Word.

Help your child get comfortable with the Bible by practicing Bible skills. The tip-in page "The Bible is God's Word… so LOVE IT! LEARN IT! LIVE IT! (just inside the back cover of the KBC Study Bible) contains five different activity options to help your child practice finding things in the Bible and memorize scripture.
We hope you'll join us on this journey of discovering God's truth for our lives. Learn more at kidsbeachclub.org/srp.
Published on May 31 @ 11:06 AM CDT