The students at Pearson Elementary School have been asking for weeks, when they would be receiving their Bible at the Great Treasure Day! The day finally arrived!
The room was filled with excitement as over 40 students made their way into the small classroom. The Bibles were set, the cupcakes were ready, and each leader was in position to connect with their students and be a warm and welcoming face as they filed in.
The music began and the gospel was shared. With hands raised, the everyday classroom transformed into a place of worship. Students were singing out praises to the Lord, hearing God's word proclaimed, and then finally the moment arrived.
Each child was called up and received their very own Bible with a special note just for them. The students opened the Bible with great anticipation and read their notes. "Lucas, The Lord will always help you as you face things - good and bad. I will be praying for you and your family," said Lucas, a KBC student as he read his letter.
"It's amazing that many of these kids received their first Bible today. In many cases, it's not just the child's first Bible but it's a family's first Bible," said Julie Tomko, Children's Pastor at FBC Rowlette. "We are used to seeing kids receive Bibles, but they don't always touch it the way these kids do. For many of the children at church, they grow up with Bibles in the home, but for many at KBC this is their first Bible."
"The students treat KiDs Beach Club® as if it were a privilege," said Jehieli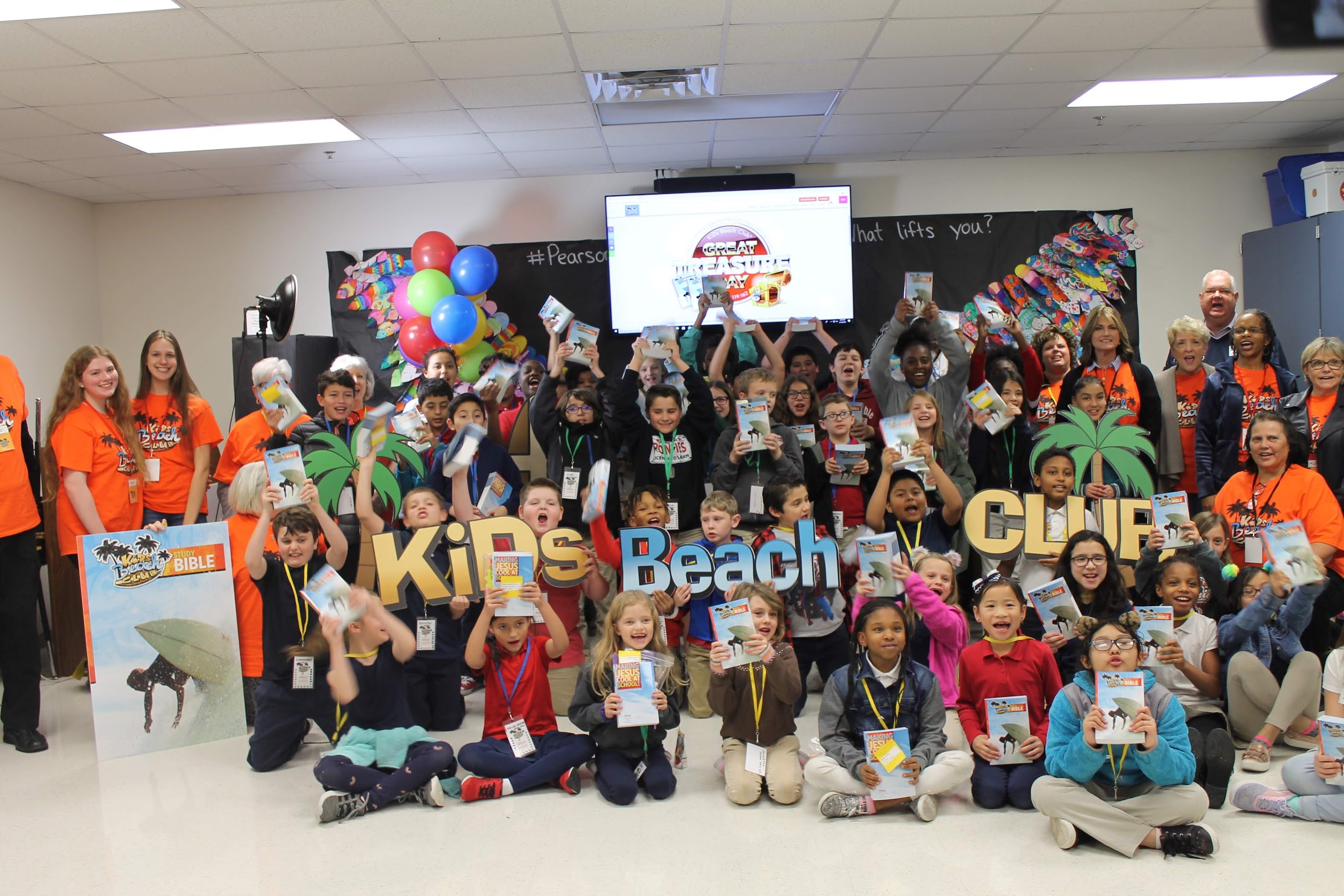 Garcia, Assistant Principal at Pearson Elementary School. "God's word changes lives," said Tomko. "Teachers have seen a transformation in students through KiDs Beach Club®."
"I don't like my Bible, I love my Bible," said Xavier, KBC student. "I like to read it at night before I go to bed."
These Bibles are placed in the hands of every student that attends KiDs Beach Club® through generous donations. The Bibles for Beach Club Benefit Dinnerprovides the funds needed for the Bibles. We would like to invite you to join us in bringing the transforming word of God to children in public schools by attending our benefit dinner or making a donation. Click here to learn more.
Published on Feb 26 @ 10:24 AM CDT