Over the last few years KiDs Beach Club® (KBC) leaders have found themselves walking through many doors that Father has opened, including a TV show that is now available all around the world. Well, in May the KBC corporate team walked through some new doors…literally. KiDs Beach Club® moved into a standalone, corporate office building thanks to the support of a very generous donor.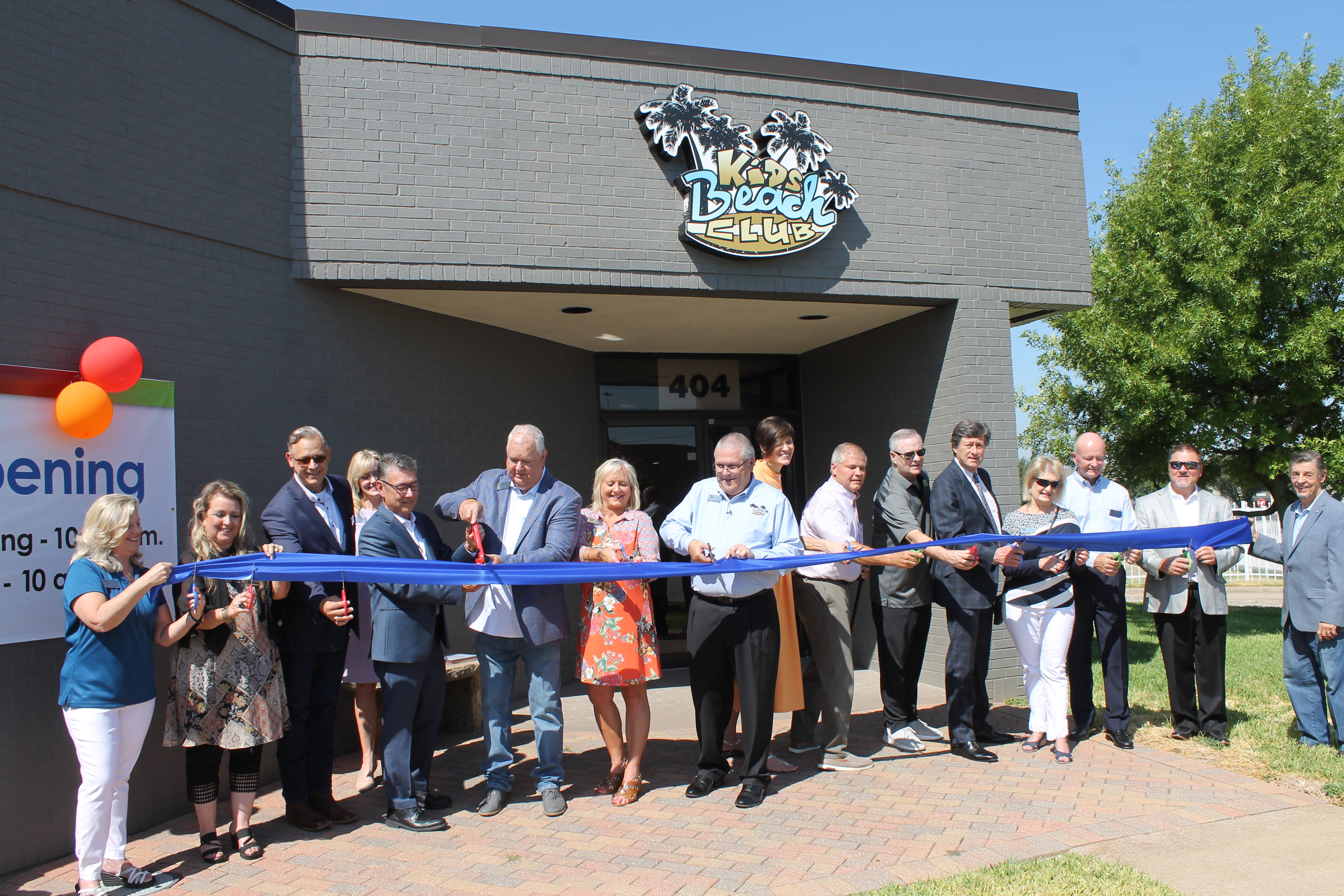 As with any new opportunity, some adjustments had to be made and renovations were needed before sharing this new location with the public. But after a couple of months, with everything moved in, renovations finished, and offices decorated, the KBC board and staff joined dignitaries from the City of Bedford, Texas for a ribbon cutting event August 11. The ceremony was followed by prayers of blessings led by Cross City Church's lead pastor John Meador and former pastor Bill Anderson.
Commenting on the occasion, Pastor Meador said, "It's a thrill to see them in this building because they are a really well operated organization, and this just enhances that and builds that."
KBC Board Member Dianna Booher Rae explained the significance of the building. "This represents a footprint. It represents a footprint in the city. It represents a footprint in our communities. It says we're here to stay. You're saying to the community we're solid. We know what we're about. We have a goal. We have a mission. We have a vision. And we intend to be here for a long while. And that excites me!"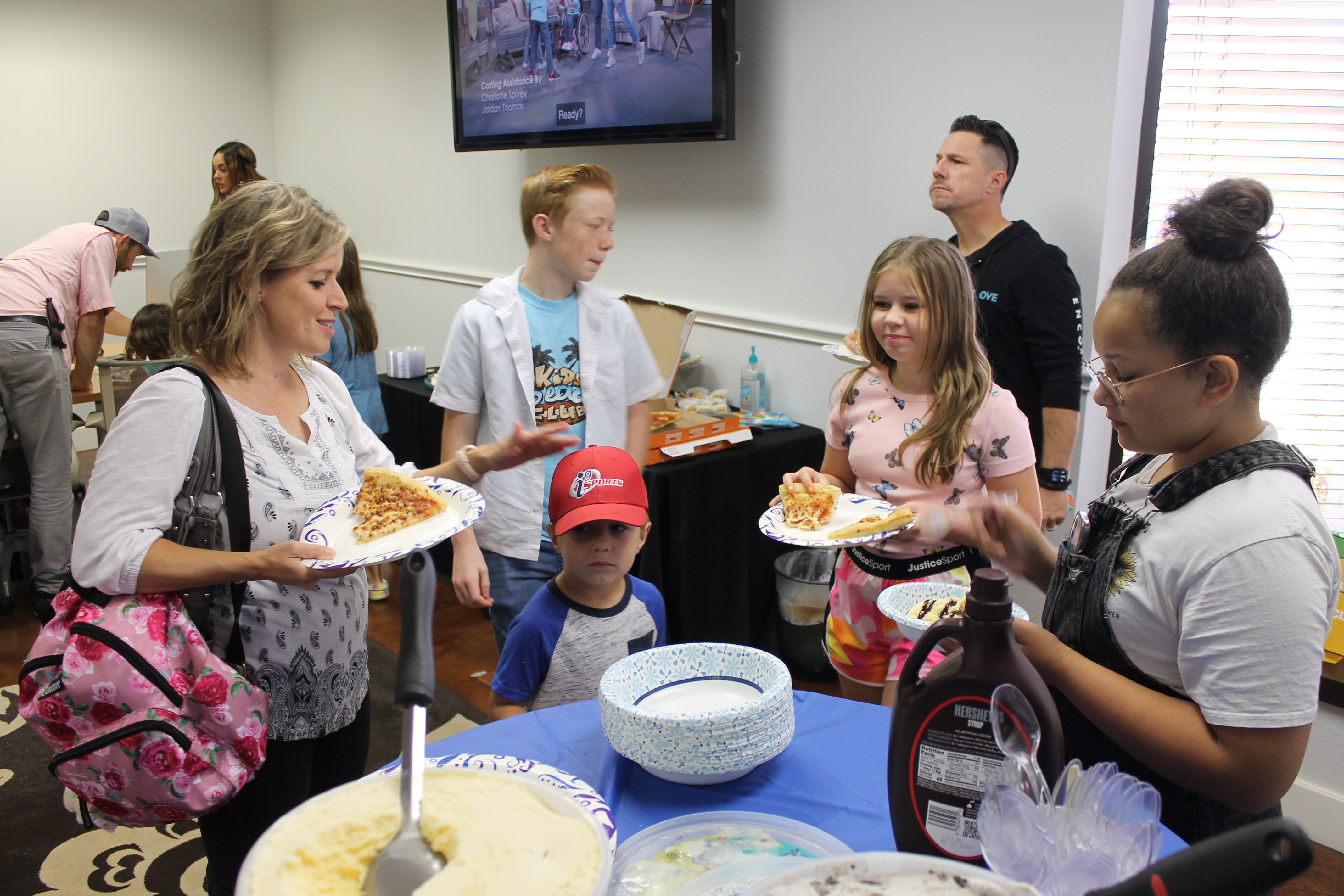 Two days after the ribbon cutting ceremony, the building was opened for tours to KBC supporters and the surrounding community. Child and adult stars of KBC-TV, along with the show's producers and director, joined Beach Club® volunteers, club participants, parents, and community members for a pizza and ice cream party to celebrate. The entire Grand Opening weekend was a series of joyful events that laid the foundation for new doors opening to KiDs Beach Club® in the years to come. To watch video highlights from both the ribbon cutting and open house, please visit our Grand Opening webpage.
Published on Aug 30 @ 9:58 AM CDT