When a child receives a KBC Explorer's Study Bible on Great Treasure Day it gives that child something of their very own that they can treasure forever. But, as KiDs Beach Club® found out, the gift of a KBC Study Bible can also give the parent of a child overwhelming peace during a devastating time.
In more ways than one, overwhelming peace is exactly what was given to a single mother of two little girls, Graceann and Julie, who both attended the Beach Club at Lakeview Elementary School in Gun Barrel City, Texas.
It is the goal for every child in KiDs Beach Club® to take home what they learn each week in club and to share it with their family. The life change in the hearts of the children should affect the whole family, and it will hopefully lead them all to connect to a church family if they are not already.
Grace and Julie's mother was out driving one day when she felt a nudge to stop by First Baptist Church Gun Barrel City, the partnering church of her girls' Beach Club. After talking awhile with a church leader there, she accepted Jesus as her Savior! Because her girls had taken home what they learned in Beach Club their mother came to know Jesus, gaining the peace of where she will spend her eternity.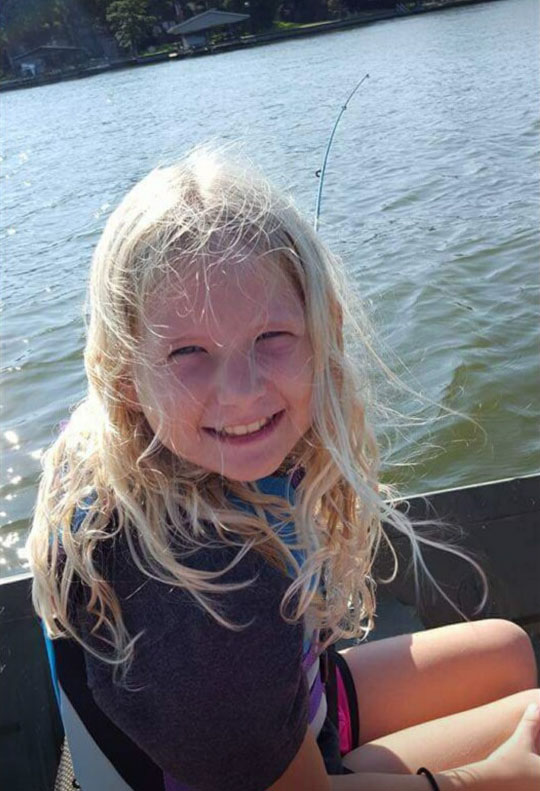 This past August, while the family was together on vacation, Graceann tragically died. Following her death, Grace's mother found the KBC Bible her daughter was given in Beach Club on Great Treasure Day.
On the front page of her KBC Study Bible, Graceann had written the date she had asked Jesus to be her Forever Friend.
According to Melissa Compoc, the club leader at Lakeview Elementary, Graceann had not told her leaders at Beach Club of her decision to make Jesus her Forever Friend. Because of that decision, and because she took time to write that in the front of her KBC Bible, her family and leaders now have peace that they will see Graceann again in Glory!
Compoc shared this story during Leadership Luau, a training event for Beach Club volunteers. In her nervous preparation, the Lord put a verse on her mind.
"I know it's twisted up the way it came into my mind," she said. "But I was thinking, through faith by grace, we're saved. It's through grace by faith, but just think about Grace's life."
After seeds being planted by Graceann from what she learned in Beach Club, her mother accepted Christ through faith. This happened only a couple months before her daughter's death. She now has peace that she will see her oldest daughter again one day. She is so thankful to the leaders, and to the Lord for KiDs Beach Club® for being a part of her daughter's life.
Thank you for your support in making sure every sure every child is given a Bible in KiDs Beach Club®. Your donations are proving to eternally impact the children they are given to, as well as their families. Please pray for the family and friends of Grace as they continue to walk through this difficult time.
Published on Feb 28 @ 11:21 AM CDT