KBC TV Premieres Season 2 on the Big Screen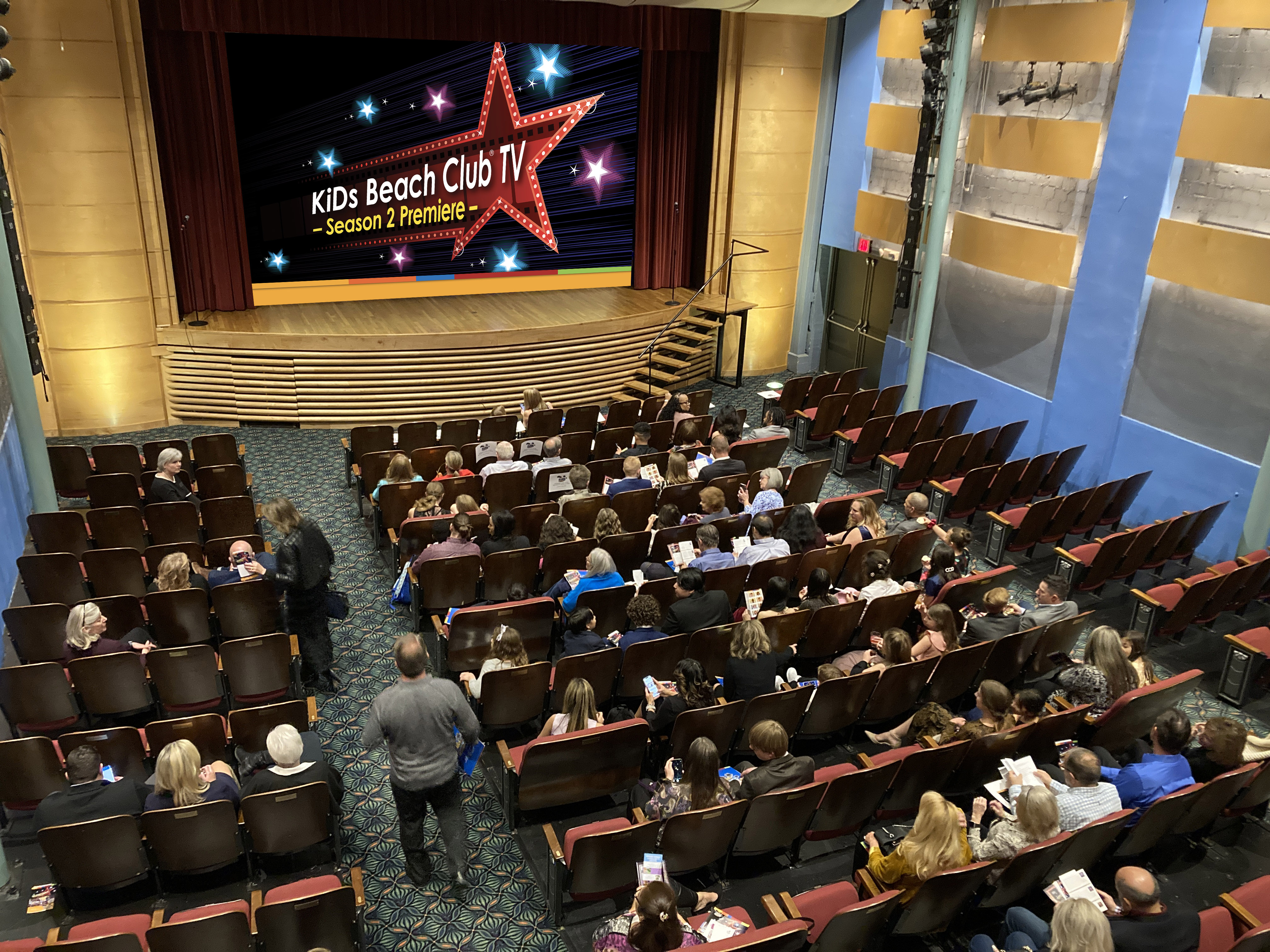 On the evening of March 1, 2022, a couple hundred people gathered in a small, historic theater in downtown Grapevine to celebrate yet another milestone event in the unbelievable storied history of KiDs Beach Club TV, the Premiere of Season 2. A full 20-episode season with new storylines, new characters, and new topics that pre-teens deal with in their everyday lives. But before we go too far down that road, let's take a quick look back at what brought us to this point.
Before the COVID-19 Pandemic began, KiDs Beach Club after-school program had more than 210 clubs across 14 states ministering to over 10,000 kids per week. But in March of 2020, the United States went into lockdown due to the COVID-19 Pandemic. Kids weren't able to attend school, so there were no more Beach Club meetings. To make sure that these kids were still able to receive the message of hope found in scripture, the KBC corporate staff and volunteers began filming Beach Club at Home segments in our training room. Based on the responses from club leaders around the country and the number of online views, KBC made the decision to up our game and prepared to film shows in a professional television studio. Scripts were written based on the KBC curriculum with a specific structure to reflect what was being taught in after-school clubs.
Through a booth at the National Religious Broadcasters Convention in 2021, KBC quickly realized that we had something others were looking for. Television stations, networks, and streaming services all over the world were looking for current, high-quality children's Christian programming. As of this writing, KiDs Beach Club TV is available on over 500 stations in the United States and via satellite everywhere in the world except for Antarctica and parts of Greenland. Now you can see why when the decision came up to film another season or not, there really was no question. And that's what brings us to the Season 2 Premiere event on March 1 in a small, historic theater in Grapevine, TX.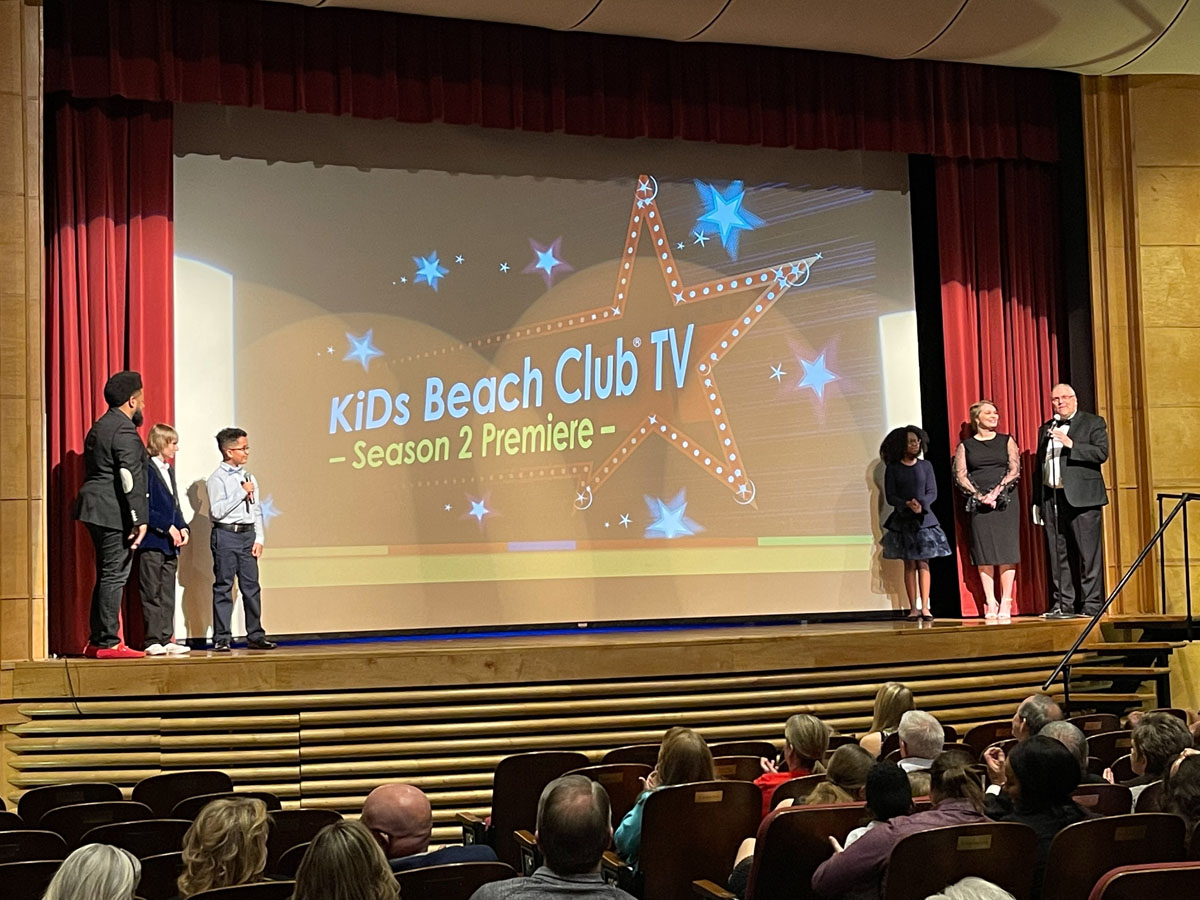 Emcee for the event and Executive Producer of the show Dr. Frank Banfill talked about the true impact of KBC TV being on display at the premiere. "Wow! The world premiere of KBC-TV Season 2 was an amazing night. It was so fun to see and hear the audience's reaction to the show. But the best part of the night was hearing from some of the child actors who are in the show. These are real kids helping other real kids navigate life and having fun doing it! It is so good to know that we are producing a world-class show that engages audience and makes an eternal impact."
Founder and President of KBC Jack Terrell summarized the evening this way: "I'd never experienced a Premiere, so the evening was spectacular. However, the icing on the cake was hearing the engagement from all the 50 plus kids as they watched the show. Their expressions… priceless!"
If you'd like to watch a recording of the event, that can be viewed here.
Published on Mar 30 @ 9:56 AM CDT