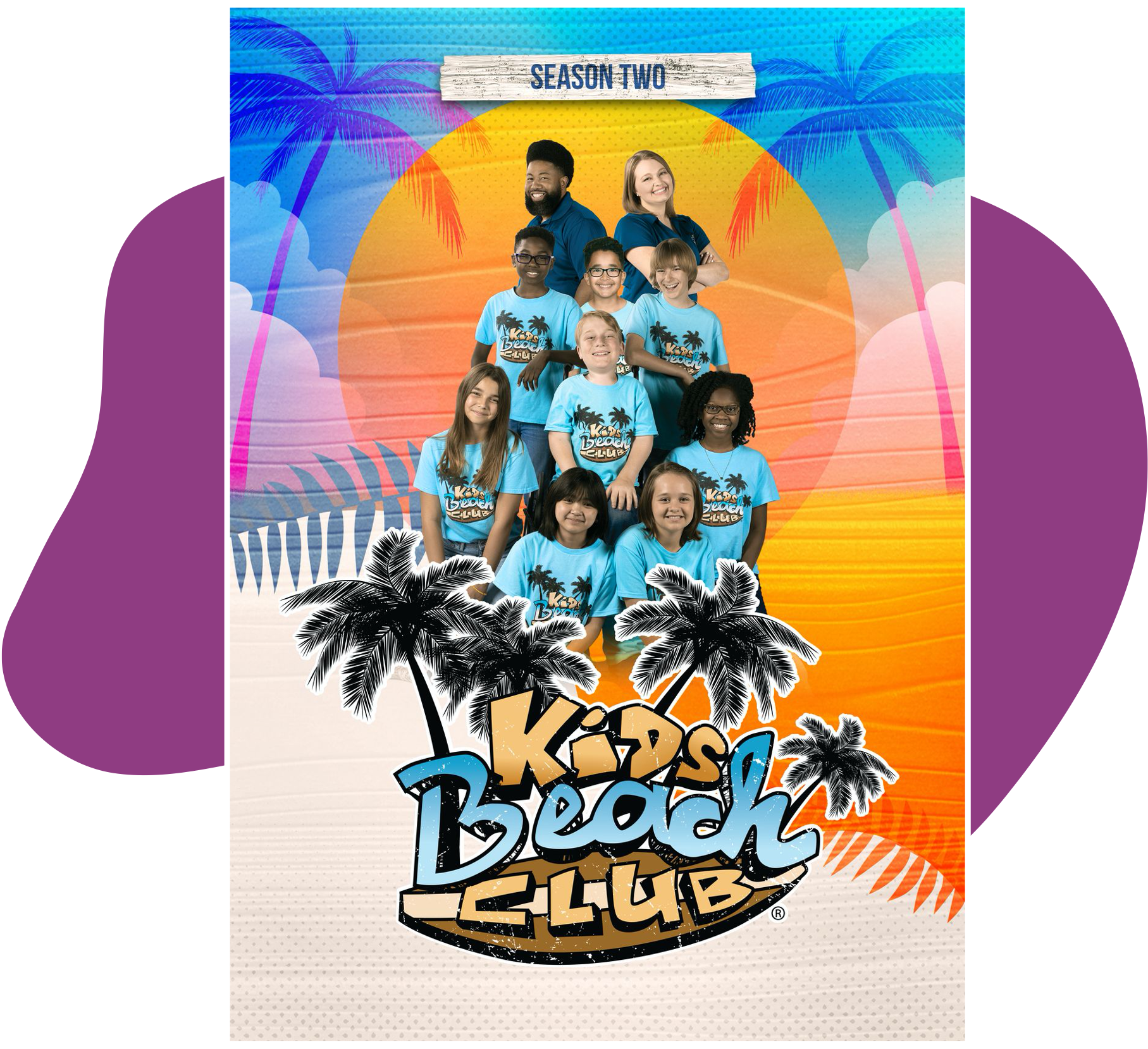 In 2022, the only way to see KiDs Beach Club® Season 2 was through Pure Flix, but that all changed with the new year! Thanks to our distribution partner BMG Global, you can now see KBC-TV Season 2 on a global scale!
If you liked KiDs Beach Club® Season 1, you will definitely want to see Season 2. It's packed full of new games, original music, and an expanded cast of talented kids! Danni, Alex, and Oliver are back from Season 1, joined by newcomers Grey, Eli, Vee, Kinley, and Rylie. Pastor Mark is back again, too, but this time he is "on location" in each episode sharing our Bible Connection. Of course, your favorite TV club leaders Jason and Jordan are back leading the Beach Club® kids in learning biblical character.
Check your local listings for KiDs Beach Club® Season 1 and Season 2! You won't want to miss an episode. Individual episodes or the entire season of KBC-TV Season 2 are also available for purchase on Amazon Prime!
As an Amazon Associate, KBC earns from qualifying purchases made from links on this page.
Published on Jan 23 @ 4:21 PM CDT