The Beach Club at McCall Elementary School in Willow Park, Texas is teaching character words through action and discipleship. The fifth graders often mentor, teach or take on extra responsibility in their Beach Club.
Club Leader Sean Crevier, the children's minister at Willow Park Baptist Church in Aledo, Texas, explains that once children receive Christ as their savior, just like you or I, they have been given spiritual gifts and they need to learn how to use them for the Lord.
"For example, we see that some of them are teachers and some of them have the gift of administration, so we really try to use them where they have gifts and talents," Crevier explained.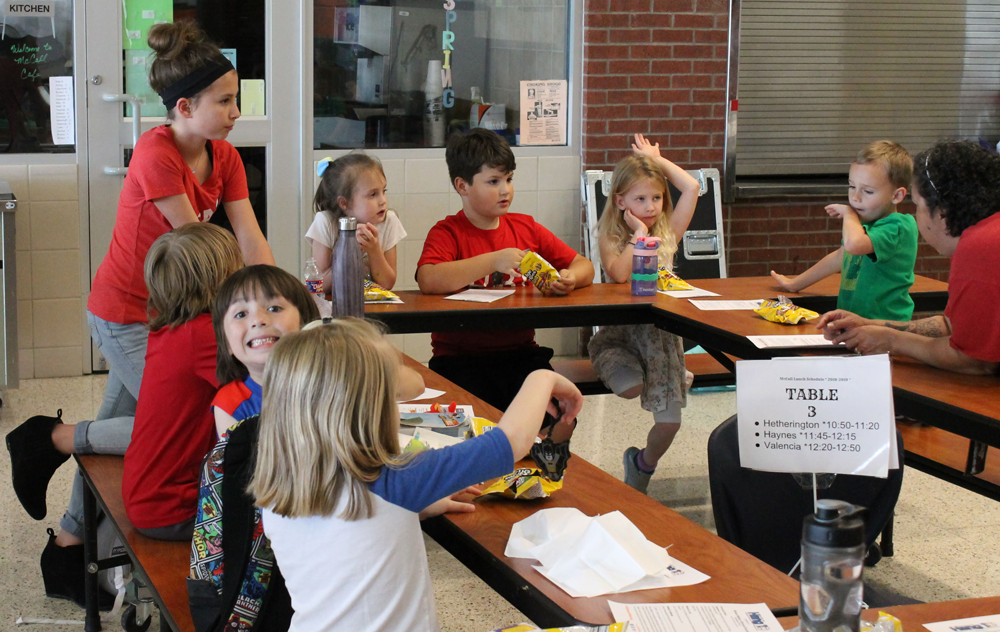 There are several fifth graders who help out with younger groups.
"Now we still have adults at each group who help with discipline and such, but the younger grades are bonding and connecting with the fifth grader as more of a friend or peer than an authority figure," Crevier said.
They have found that the younger Surf Team groups are really receptive, more attentive and tuned in when an older peer is helping teach. Not only are those helpful benefits, but the fifth grader really has to digest the lesson and the Hang 10 before they can turn around and teach it to others.
"It is the same philosophy we use at our church and we have found good success transitioning it over to Beach Club as well," Crevier said.
They have even had kids prepare to lead the Memory Link time or lead the Review Game.
"We always try to lean on the older kids to try to have them prepare ahead of time to do that," Crevier said. "It's been really cool to see the kids learn and turn around and lead."
In addition to discipleship, they are learning to use some of the character words like dependability, friendliness, kindness and responsibility to be leaders and teachers to their peers.
Published on May 14 @ 3:05 PM CDT