"I was devastated by the lostness of our world," said Jack Terrell, KiDs Beach Club® President and Founder. "I began the first Beach Club at Bellaire Elementary in Hurst, TX while serving as the Minister of Children at First Baptist Church Euless."
The Lord began to ignite a passion in Jack Terrell through his experience in the public school. His eyes were opened to the bubble that he had lived in over his 28 years of ministry in local churches. Through this passion, the Lord gave a vision to mobilize the church to go outside of its walls with the message of hope found only in Christ.
Through the years, KiDs Beach Club® has reached over 100,000 children and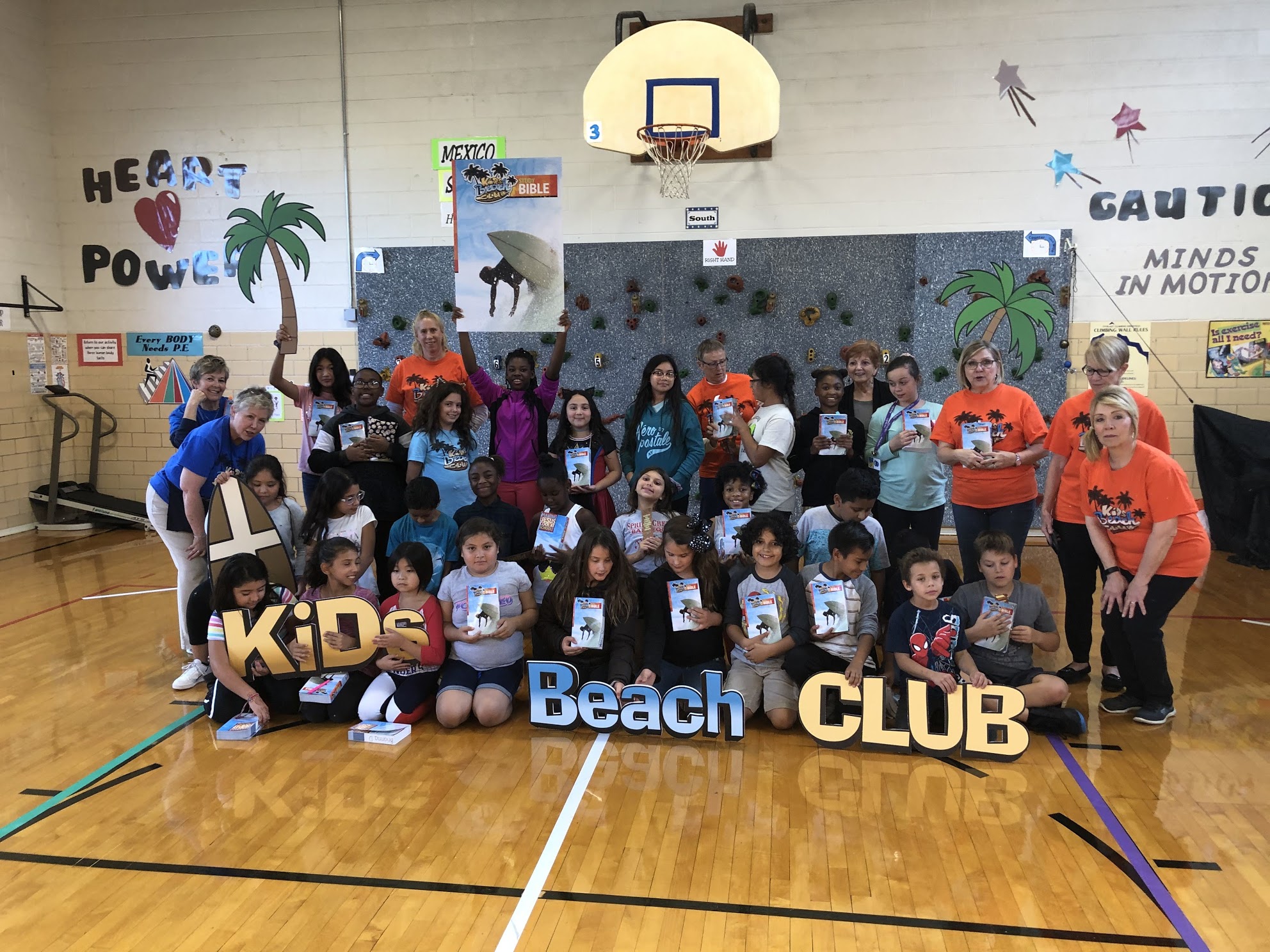 celebrated over 9,000 professions of faith, but the journey does not end here. God has placed within the hearts of the KBC leadership team to bring the gospel to 100,000 children in over 2,000 communities each week by January 2025.
"We are looking for pioneers," said Dr. Frank Banfill, Executive Vice President of KiDs Beach Club®. "As we look at what it will take to reach over 100,000 children each week, it is volunteers!"
KiDs Beach Club® is looking for volunteers that are ready to impact our children and bring the gospel of Jesus to every community, everywhere! The Beach P.A.T.R.O.L. team is being assembled to meet this need as an elite group of volunteers that will support the ministry through prayer, administrative tasks, training, reporting, outreach, or logistics. The goal is big, but our God is bigger. The power is in the gospel and as we unite to use our gifts for God's purposes, we will see His power displayed as He does exceedingly, abundantly beyond what we can think or imagine.
"See, I am doing a new thing! Now it springs up, do you not perceive it? I am making a way in the wilderness and streams in the wasteland." Isaiah 43:19. If you are ready to commit to a deeper level of volunteering or begin your new journey as a volunteer, click the link below to learn more about the KBC Beach P.A.T.R.O.L. and join us in revolutionizing our culture for Christ.
Published on Feb 21 @ 6:44 PM CDT