Now Not Later author Kassy Cooper visits KiDs Beach Club®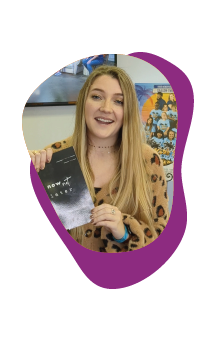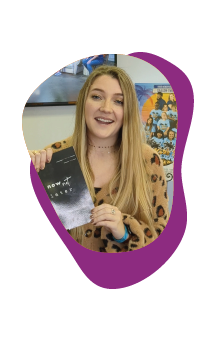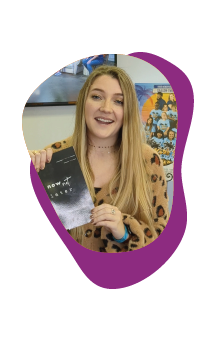 At KiDs Beach Club®, our mission is to give every preteen boy and girl a Jesus experience. When we come across like-minded individuals whose heart beats for the same thing, we want to share them with you.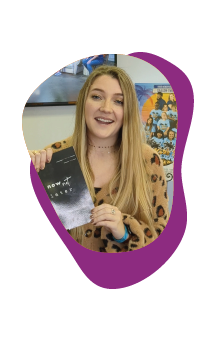 Meet Kassy Cooper, a 22 year old college senior from Plano, TX. Kassy fell in love with Jesus as a preteen and has a heart for reaching the next generation. She is on a mission to empower and equip young people with the what, why, and how to wholeheartedly follow Jesus Now, Not Later.
Kassy stopped by our KBC Corporate office a few weeks ago to share why God called her to write this book and what she hopes young people will learn by reading it. Grab your preteen and listen to the podcast together. Money-back guarantee: you will both be challenged and encouraged! Keep reading for a few profound quotes from this young adult who is on fire for Jesus. She is a living example of why we are so passionate about reaching preteens.
"I believe one of satan's favorite words is later. I don't think he goes around telling unbelievers or believers to never follow Jesus. He doesn't whisper in a Christian's ear, 'Never go to church. Never read your Bible.' Instead, he just says, 'Read your Bible later. Pray later. Trust Jesus later. Keep Christ at the center later. Start sharing the Gospel later.' It's always later."
"Later really means never. It's just disguised as something more innocent."
Wholehearted devotion to God Now, Not Later is the calling God has placed on all of us, yet so few really understand what that means. Kassy somehow understands what so many of us struggle to grasp. The enemy comes to steal, kill, and destroy. We aren't promised later. Later may never come, and if it does, it may be filled with missed opportunities of living for what matters: Loving God, making Him known, and loving others.
Now Not Later is available on Amazon and is 300 pages full of golden nuggets for preteens and young adults. Go get your copy today. Join Kassy and KiDs Beach Club® in being sold out for God Now, Not Later!
Grab your preteen and listen to the full podcast together.
As an Amazon Associate, KBC earns from qualifying purchases made from links on this page.
Published on Jan 23 @ 4:21 PM CDT