I don't know about you, but doesn't it seem like the summer keeps getting shorter and shorter? How is it August already? That means that it's the final month of the "Hang 10" Summer Reading Program! We hope you'll stick with it even after you head back to school.
If you've kept up you should be in Week 10 this week, leaving us just four weeks to go. During that time, we'll explore: Paul's Letters, Paul's Pastoral Letters, General Letters and Prophecy.
Remember the Summer Reading Program isn't just for kids! We are encouraging everyone to "Hang 10" this summer. Parents, teachers and Beach Club volunteers can lead by example and spend at least 10 minutes each day with God through Bible reading and prayer.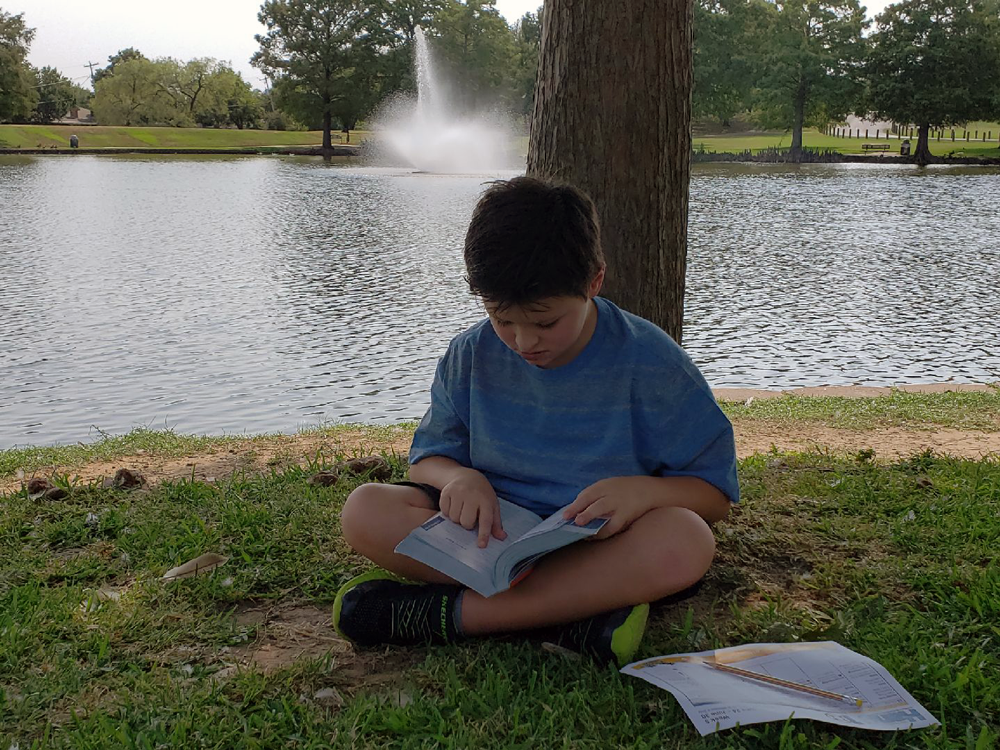 LINK: Summer Reading Program
The entire program will continue to walk you and your child through the Bible, book by book. These daily readings help kids continue the habit of daily Bible reading and prayer.
Another way you can participate is by sending us photos of your children or grandchildren doing the Summer Reading Plan with their KBC Study Bible. Follow us at @KiDsBeachClub on Facebook, Twitter and Instagram and share your posts by mentioning us or using the hashtag #Hang10SRP.
With every photo you share using that hashtag during the months of July and August, you will be entered in a drawing for a 20 oz. Bison tumbler branded with the KBC logo.
Following our social media accounts is also a great way to receive daily reminders about the Summer Reading Program. We'd love for you to share the reminders with your friends using your own social media accounts or by forwarding this email to all your friends using the "forward this email" link below.
Good luck as you head back to school and don't forget Beach Club will be starting back up soon and we can't wait to see you there! We pray you have a great year!
Published on Aug 03 @ 12:21 PM CDT