Another year of the Hang 10 Summer Reading Program came to a close Labor Day weekend. We provide the plan to encourage students to read their KBC Explorer's Study Bible every day during the summer months when they can't attend Beach Club.
We often hear from parents or grandparents telling us about how their children or grandchildren enjoy the Summer Reading Program and some even send pictures to show those curious faces buried in their Bible.
Our Summer Reading Program focuses on walking readers through the Bible, using stories selected from each Bible book. The daily reading plan provides Bible passages and additional "bonus" content designed to help students dig deeper into their KBC Study Bible.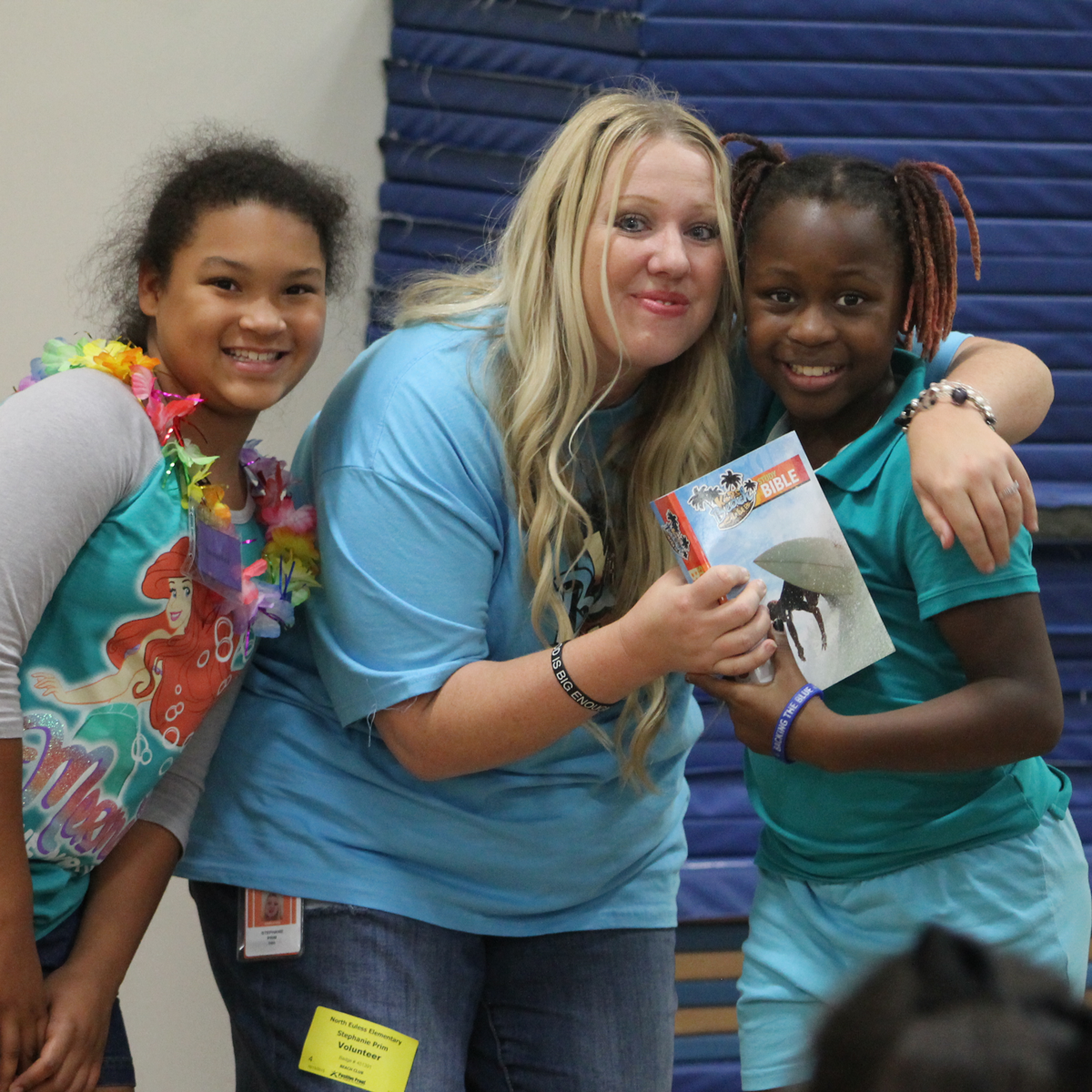 Our reading program isn't just for kids. It's a plan for anyone and it's great when parents, grandparents, teachers, volunteers and other adults tell us they participate. We got an email last month from April Ford, whose daughter participates in the Summer Reading Program. Actually, the mother and daughter tandem are working through the program together.
"We both read the plan this summer and then get together to discuss what we got out of the topic and the scriptures," Ford said. The point of her email was to ask if KiDs Beach Club® offers other reading programs.
Unfortunately, we do not, though we do send "Hang 10" pages home each week with students who attend Beach Club that highlight the character word, memory verse and Bible lesson. It also contains a mini five-day plan to get kids to develop the habit spending 10 minutes every day with God, either reading the Bible or in prayer.
Ford's daughter doesn't attend a Beach Club and it might come as somewhat of surprise, but she's now a high school sophomore. She only attended Beach Club for one year after her family moved when she was in sixth grade and her elementary school had a Beach Club. She received a KBC Study Bible that year before going on to middle school.
Ford wants to thank everyone who supports KiDs Beach Club®, including the donors and volunteers.
"I want to thank you for all you do at KiDs Beach Club® and for taking the time to teach our kids about God and prepare them for their future," she said.
Psalm 119:105 tell us, "Your word is a lamp to my feet and a light to my path."
When you support our Bibles for Beach Club program, please know you are putting a Bible in the hands of every student in every one of our after-school clubs, but you're also teaching them how to use it so that it illuminates their path beyond Beach Club.
Published on Sep 23 @ 9:44 AM CDT