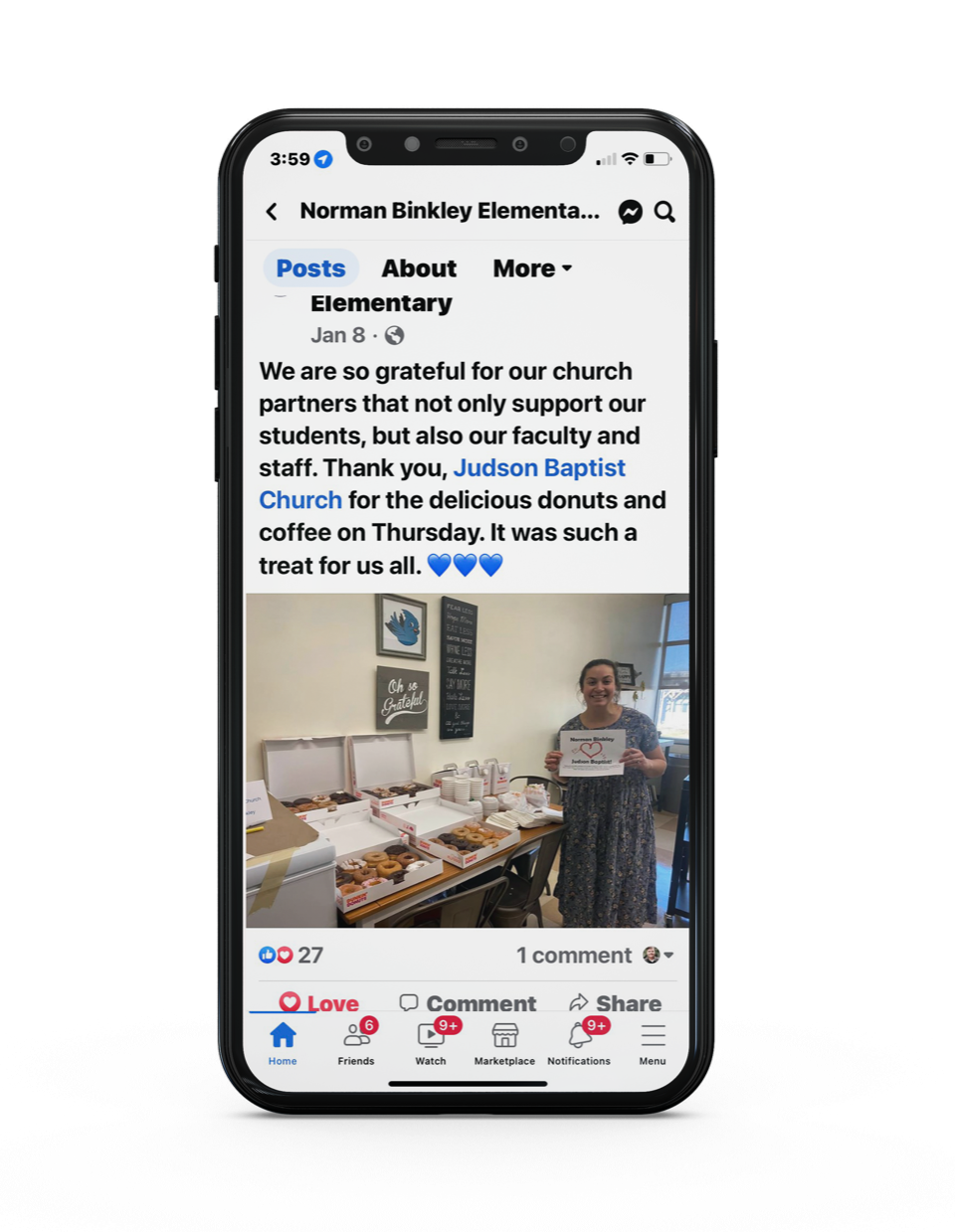 Hats off to Judson Baptist Church in Nashville, TN for catching the vision on how to reach their community! It's not just about doing a club once a week. It's about authentically loving on the school staff, children, and community so that they know you care. It's about asking God to show you innovative ways to reach beyond families outside of your club. Yes, Beach Club® is your ticket into the schools. It opens the doors, but it's up to the church to decide how to minister beyond the 1-hour each week in Club.
Last year, Judson Baptist Church partnered with KiDs Beach Club® to sponsor their very first Beach Club® at Norman Binkley Elementary School in Nashville, TN. Averaging 11 children in their first year, they asked God to open the doors to reach more children and families in their second year at Norman Binkley Elementary. God opened the doors in incredible ways, and they are now averaging 26 children each week - more than double from their first year!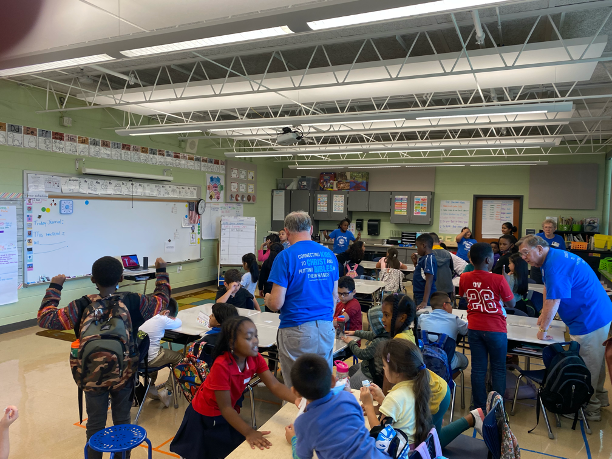 Children's pastor Richard Smith recently shared with us that not only has Beach Club® attendance more than doubled this year, but the church has been able to build relationships
with the school staff, just by loving on them. They sponsored a Chick Fil-A lunch for a teacher
work-day at the beginning of school, and they've sponsored coffee and donut bars for other teacher work days.

The staff has been so appreciative of the love the church has shown them that they even posted an appreciation picture on their public facebook. Judson Baptist Church was also able to adopt two needy Beach Club® families at Christmastime, and two new families have started attending the church because of their work with KiDs Beach Club®.
Thank you, Pastor Rich and Judson Baptist Church for representing KiDs Beach Club® so well and making the name of Jesus famous in your community!
Keep up the great work!
To share your church's story and be featured in future Surf Reports, send the details along with some pictures to stories@kbcmail.org.
Published on Jan 23 @ 4:21 PM CDT