Millions of people are held captive to Islam.
What if God could use YOU to set them FREE?
Iran has a population of about 88 Million. The Iranian government reports that 99.4% of those people identify as muslim. Government restrictions prohibit practicing Christianity, and Christians who dare take a stand for God are severely persecuted. Bibles are illegal. Public gatherings in church are illegal. The Iranian people are held captive to government control and the teachings of Islam. At KBC, our vision is to give every preteen boy and girl a Jesus experience, includign the preteens in countries like Iran that are so difficult to reach.
But what can WE actually do to set these captive free?
How can we possibly give these preteens a Jesus experience when it's illegal?
We are so glad you asked, because we have exciting things to share with you! KiDs Beach Club® is on the cusp of partnering with a ministry who is actively setting them free, one soul at a time, not only in Iran, but in other Farsi speaking countries like Tajikistan, Afghanistan, Turkmenistan, and Uzbekistan!
And they are doing it through the use of SATELLITE TELEVISION!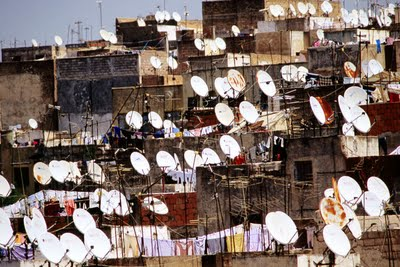 You see, the governments of these countries closely regulate and monitor internet activity. They monitor public gatherings. BUT, try as they might, the use of satellite dishes has exploded, and they have not been able to regulate the airwaves! Nearly every home in Iran has access to a satellite dish, as do many homes in the other countries mentioned. The ministry we are potentially partnering with operates a satellite TV network with 6 Million Viewers DAILY! They hold weekly church services, operate a discipleship school, and have a Farsi-speaking team of counselors in a call center. The call center is manned 24-7 and trained staff are available to personally respond to any calls or questions about the one true God that viewers have. This call center is DAILY seeing people come to Christ and have recorded well over 100,000 decisions! God is using this ministry and the airwaves to bring about another Great Awakening!
How does KiDs Beach Club® fit in?
This ministry needs Christian children's content, content that shares the Gospel. And guess what? Every episode of KiDs Beach Club® TV clearly does exactly that! We believe God is moving to have all three seasons of KiDs Beach Club® TV dubbed into it's first foreign language: FARSI.
How can you help?
The need is great, and we are asking you to do two things. First, pray with us about this opportunity. Our corporate plan calls for dubbing the KBC TV show into Spanish, Portuguese, Urdu, and yes, Farsi! 32% of the world's population speaks English or one of these languages. Pray for wisdom as we work with this ministry and iron-out the partnership details.
Finally, we ask that you prayerfully consider partnering with us financially to make this vision a reality. We are asking God to provide $50,000 for dubbing all three seasons (55 episodes) into Farsi.
We serve a God who owns the cattle on a thousand hills, even the hills in Iran. We are believing He will move in the hearts of His people to bring this project to a reality.
Preach the Gospel to the poor...Proclaim liberty to the captives...Set the captives free! (Luke 4:18)
Your gift can set the captives free! Just follow the below link and be sure to click "Use my donation for dubbing KBC-TV into new languages."

Published on Jun 26 @ 10:42 AM CDT