Married couples often share commonalities. For Trai and Kesa Chavez, who will celebrate their second wedding anniversary in August, one of those commonalities is that they are both former Beach Clubbers. Moreover, both spouses attest to the impact that KiDs Beach Club® made on their lives.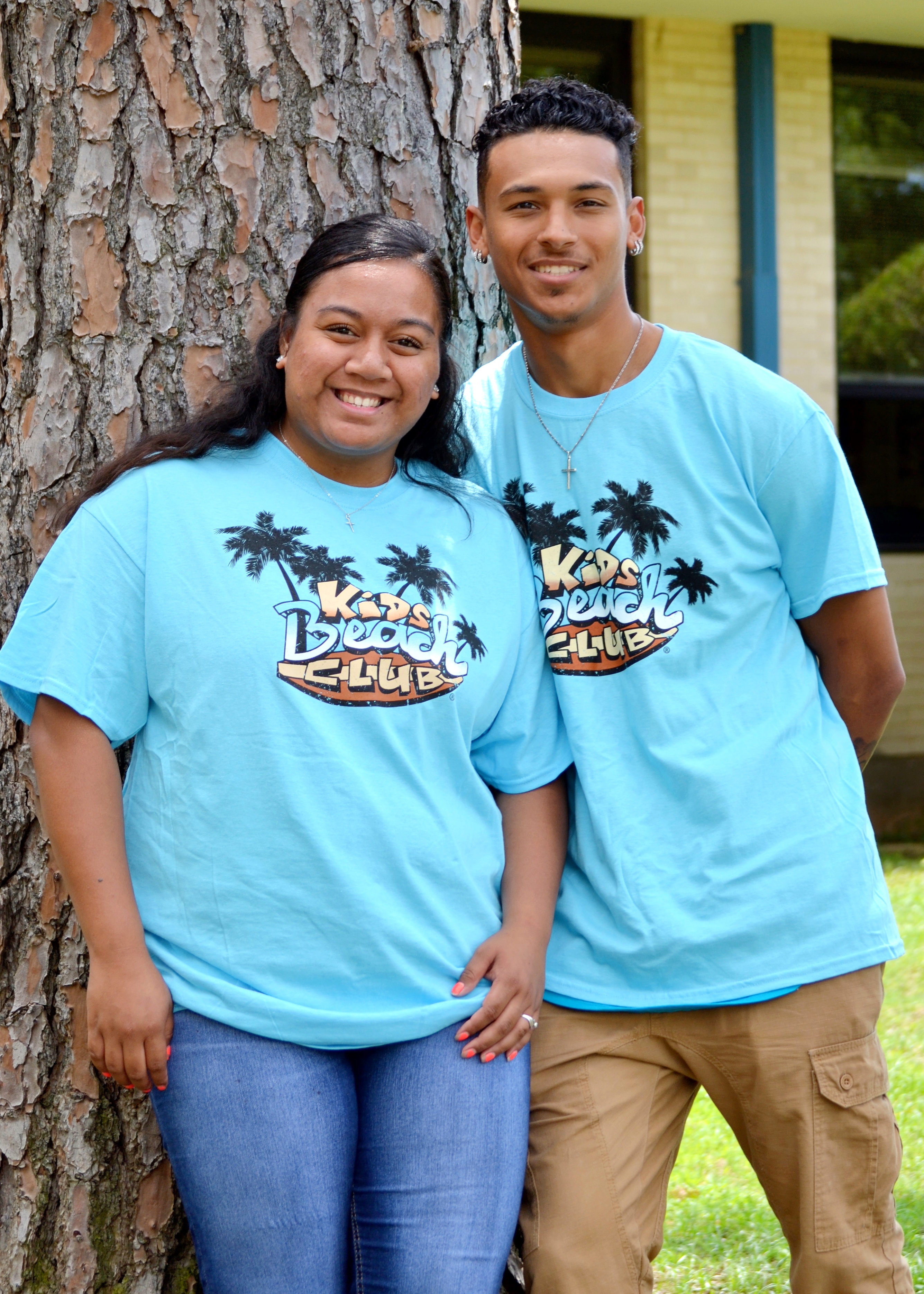 They didn't know each other back then. Kesa attended the Midway Park Beach Club in Euless, Texas, off and on during third and fourth grades. She was shy, and being involved with KiDs Beach Club® helped her feel accepted.
"The leaders of Beach Club really loved on me," Kesa said. "I had a leader actually share with me John 3:16 and the importance of love, and that right there was just something huge to me because it was a one-on-one connection."
In addition to her shyness, Kesa was also struggling with a difficult family situation at the time.
"It was a really tough time for me in third grade. My dad almost passed away, and dealing with that when you're a little kid – there's so much that runs through your mind."
She credits KiDs Beach Club® with helping her through those days.
"It spoke life to me," Kesa said.
It also gave her a tool for coping with those situations.
"That was the time I actually started to learn how to pray, from the leaders at Beach Club," Kesa said.
For Kesa, as for many kids, Beach Club supplemented her regular church attendance. However, her husband came from a different background.
"Beach Club was the first seed planted for me," Trai said.
Trai attended Beach Club at Lakewood Elementary, also in Euless, during fifth and sixth grades. For Trai, Beach Club gave him something to do after school. Although he didn't fully embrace the message at the time, he enjoyed going.
"Though I didn't get the whole spiritual part a whole lot, I felt like that the people, the leaders that were there, they were nice people; they were fun to be around, played games, and I knew that they were there for good reasons… My heart just wasn't in it for the ministry part of it."
Nonetheless, Isaiah 55:11 promises that God's word will not return to Him void, and God began working on Trai.
"I remember after going (to Beach Club), I would think about death, and I would think about what's after." Trai said. "It really got my gears grinding for the first time thinking spiritually."
The seed that Beach Club planted ultimately matured, and in ninth grade, Trai accepted Jesus Christ as his Savior and began attending church.
Today, the couple is answering God's call on their lives. Trai is preparing to enter Southwestern Baptist Theological Seminary in the fall to pursue a bachelor's of arts in humanities and Biblical studies. Meanwhile, Kesa will be taking courses in Southwestern's women's program while interning at their church, First Baptist Euless.
The couple is grateful for the foundation that KiDs Beach Club® gave them, and for the seed that was planted in Trai.
"I'm thankful," Trai said, "because I did look back once I started going to church in ninth grade, and I was like, 'I remember a little bit about this stuff, I remember hearing a little bit about this.'"
Published on Jun 28 @ 11:08 AM CDT