Stay Connected with the KBC Podcasts



Whether it's because your school district hasn't opened back up yet or you're playing it safe for health reasons, we know many of you aren't as active with KiDs Beach Club® as you were prior to the pandemic. We understand. We at KiDs Beach Club® have been very deliberate about what to do with this ministry during the pandemic. So in the interest of helping you stay connected to KiDs Beach Club®, we're excited to offer seven different podcasts to keep you informed and inspire you through the ups and downs of daily life.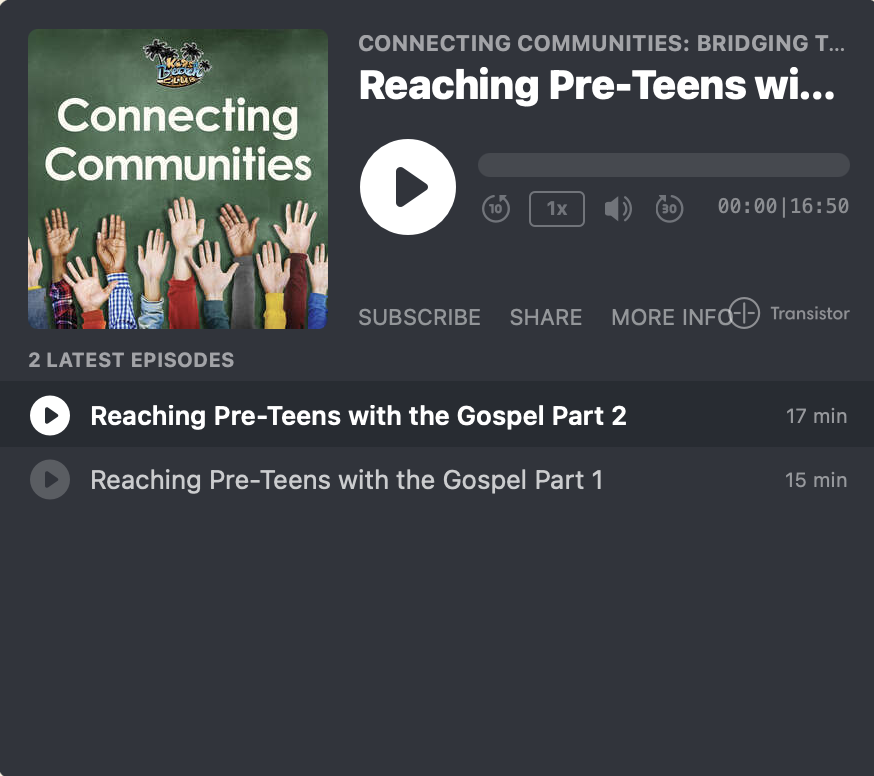 The Connecting Communities podcast features KBC President and Founder Jack Terrell helping pastors understand how having a KiDs Beach Club® meet in their local school not only touches the lives of students in club, but it also has a greater impact on the community as a whole and can be a useful tool for growing the church. The KiDs Beach Club® podcast focuses on discovering how to bring scripture back into public schools. The KBC Training Portal podcast is meant for volunteers to learn best practices for clubs. The CharacterLeads podcast includes information about and the science behind KBC's new program teaching kids about character during the school day. The CharacterLeads Character Lessons podcast offers parents a short character lesson to help kids start their day on the path to success. The Beach P.A.T.R.O.L. podcast offers tips and encouragement for Beach P.A.T.R.O.L. members and information for those considering joining the team. The KBCTV podcast shares details about the growth and production of the show which is now showing in all 50 U.S. states and available in nearly 490 million homes around the world.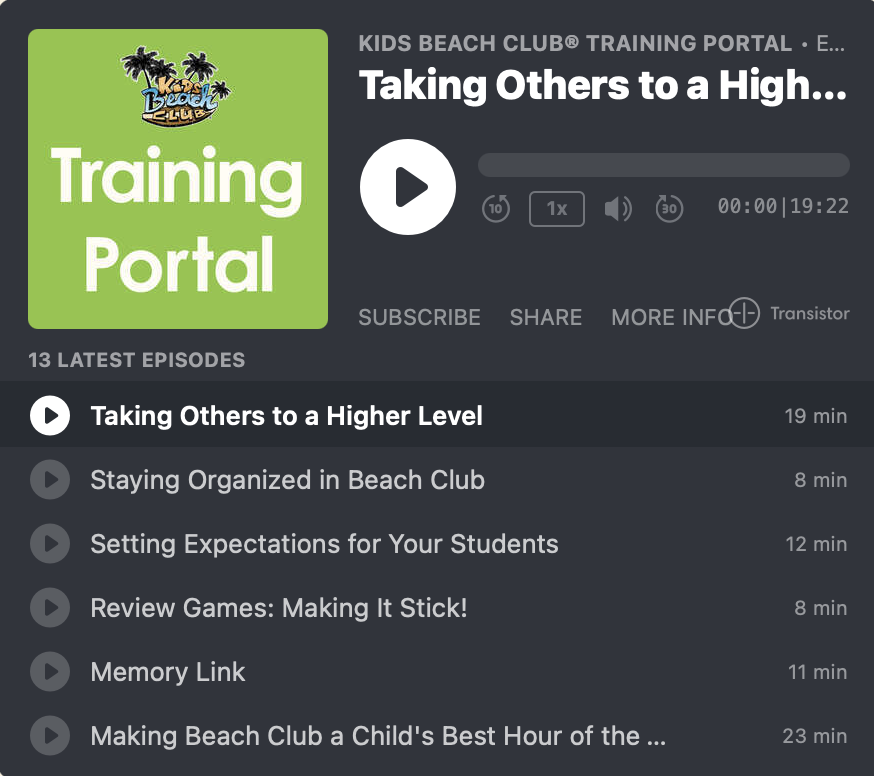 KBC VP of Marketing and Communications Dave Crome talked about his vision and reason for creating the podcasts. "With our after-school Bible clubs slowly returning from the pandemic, the KBC podcasts are such a great way to stay connected to our Beach Club kids and their parents as well as with our donors and volunteers. Hopefully there's a podcast for everyone to be entertained and inspired with how God used the pandemic to strengthen and bolster this ministry with exciting new products like KBC-TV and Character Leads, for years to come."
Jack Terrell offered this bit of encouragement for those considering a listen to our podcasts. "So, why not give us a listen? Let us ride along with you in life. Who knows, you may even come to love Jesus like never before!" Couldn't we all come to love Jesus like never before?
To listen to any of the podcasts or to read more about them, you can visit our podcast page or search for Kids Beach Club on your favorite podcast app.
Published on Nov 17 @ 3:51 PM CDT