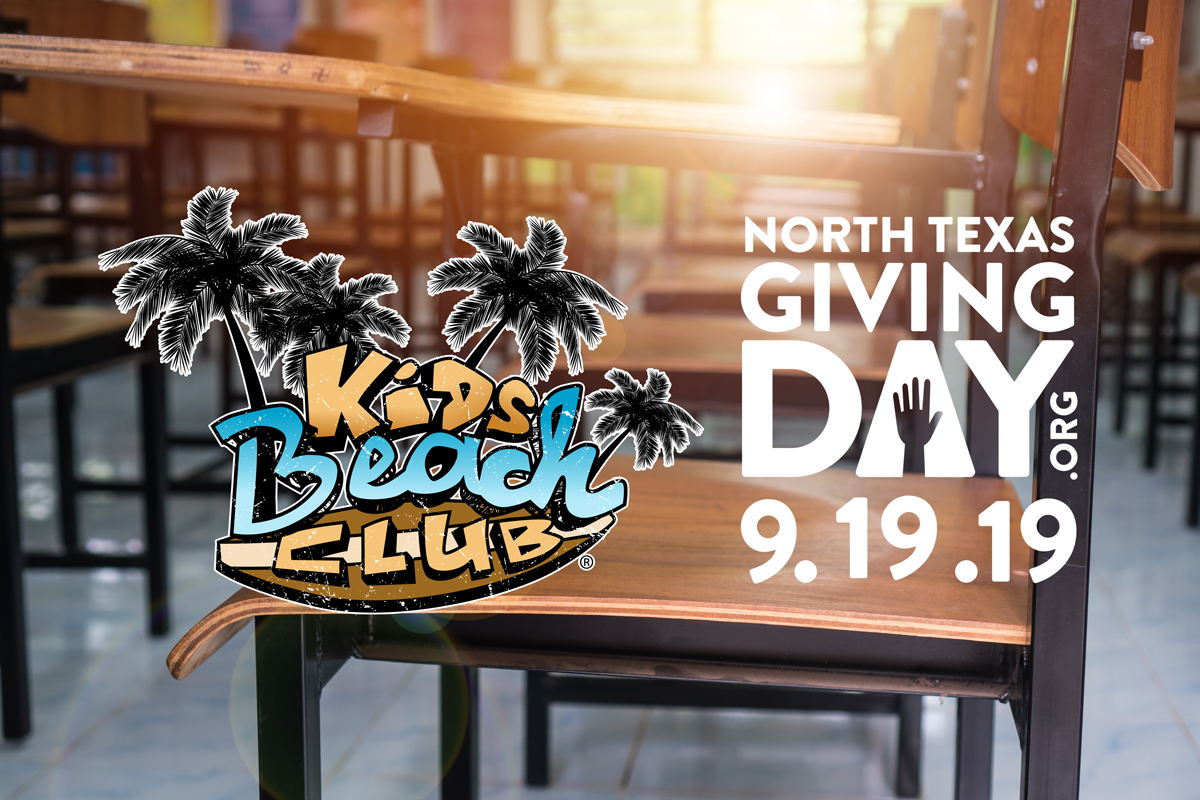 We hope you will prayerfully consider supporting KiDs Beach Club® on North Texas Giving Day. This year, North Texas Giving Day is Thursday, September 19. Last year, we were one of more than 2,700 non-profits based in North Texas to combine to raise more than $48 million.
Your support is crucial to our mission and vision of helping churches take the message of Jesus Christ outside the walls of our churches and into the heart of our communities – the public schools – where we are trying to give every boy and girl a Jesus experience within the culture of their public school.
Your contributions not only allow us to give a Bible to every student in every Beach Club; they're more than that. They help us equip volunteers to teach students how to read God's word and how to apply it to their daily lives.
What students learn in Beach Club and what they read in the Bible are setting them up for an eternal relationship with Jesus. It is also teaching them how to be a light in public schools, which offer a true representation of our communities and their darkness.
John 12:46 tell us, "I have come as Light into the world, so that everyone who believes in Me will not remain in darkness."
Students who come to Beach Club learn about the character of Christ and when they use that as a plumb line, behaving in ways that are pleasing to God and showing His love to everyone, it shines the Light of Jesus.
In a few weeks on North Texas Giving Day, your gift to KiDs Beach Club® is helping shine light in our schools and in our communities. Please visit kidsbeachclub.org/giving-day for more information.
Published on Aug 28 @ 4:54 PM CDT