A big part of the commitment by KiDs Beach Club® to mobilize the church to go outside its walls and take the gospel to children inside public schools is offering training to nearly 2,500 volunteers. 2019 not only has brought us a new year but a new type of training in the first annual "Train Up A Child" Winter Conference.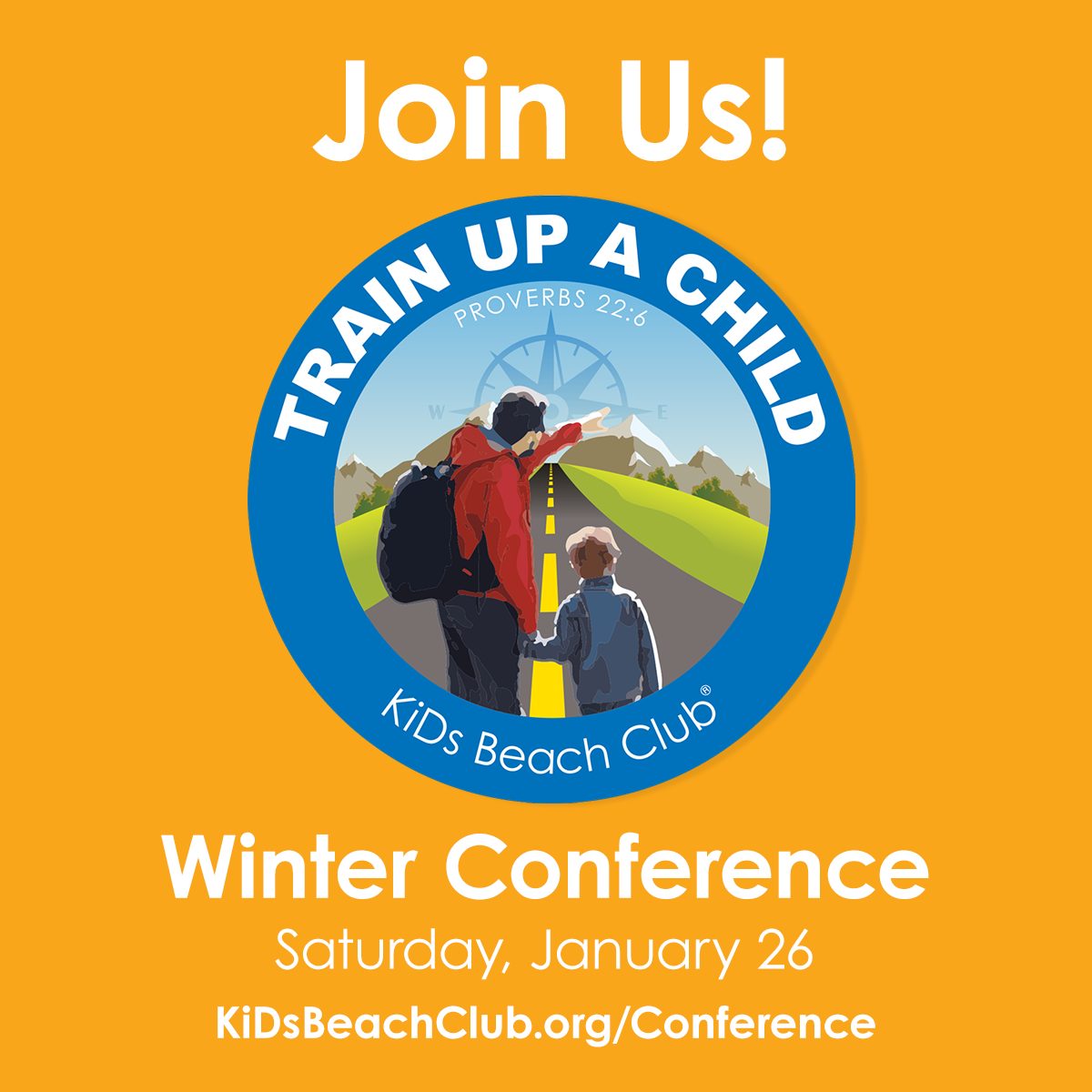 This three-hour conference will originate live from 121 Community Church in Grapevine, Texas on Saturday, January 26 at 9 a.m., but all of our Beach Club volunteers in 11 states will be able to participate by viewing a live video feed from numerous watch locations.
"As the Lord continues to open doors for KiDs Beach Club® to expand throughout the United States, we are excited that we can provide our volunteers a convenient way to take in this important training event," said Jack Terrell, the founder, and president of KiDs Beach Club®.
Traditionally, KiDs Beach Club® has gathered volunteers together in both fall and winter trainings which have featured the Xs and Os of how to do a Beach Club as well as several breakout sessions with tips on how to make clubs more fun and engaging for children. That format will continue before Beach Clubs start up each fall, but during our winter trainings, the Train Up A Child conference will feature guest speakers to encourage and show our partners, the difference they are making in the lives of thousands of Beach Club children every week.
Our first speaker is Dr. Amanda Martin, principal at Rugel Elementary in Mesquite, Texas. From an education standpoint, she understands the importance of providing children a large-group/small-group strategy. That is the technique KiDs Beach Club® has used in Beach Clubs from the start and Dr. Martin will show how this approach immensely helps our kids absorb what they learn in the club.
Next, Dr. Shawna DeLamar, principal of Motley Elementary in Mesquite, Texas, will share the value KiDs Beach Club® brings to an elementary school, specifically by featuring character education from the Bible. Each of the 24 lessons in Beach Club focuses on a character word and stories from scripture help kids learn the Biblical definitions. For some schools, it's the only character education program they have, but for those with existing programs, Beach Club becomes a great companion and the result is changing the culture in many of these public schools.
Finally, do you know that by the time a child is 14 years old, many have already laid the foundation for their relationship with Jesus Christ? Ross Sawyers, lead pastor of 121 Community Church will bring an encouraging message on the importance of reaching kids for Christ during these critical elementary school years.
If you would like to watch this conference remotely or attend in person, registration for one of the many watch locations is available on our website: kidsbeachclub.org/conference.
Published on Jan 20 @ 6:15 PM CDT