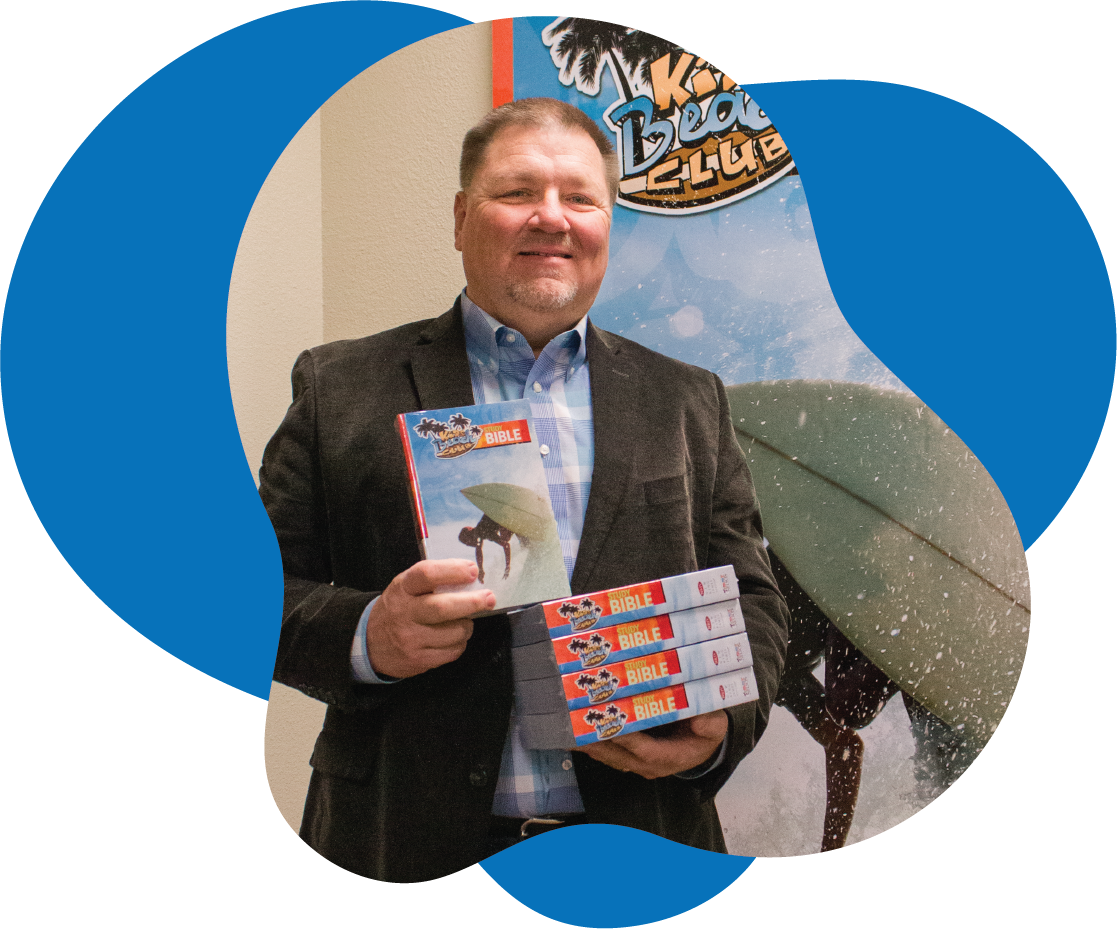 Last month, we sat down with former Board Member Fray Webster to talk about Why Giving KiDs Bibles Matters. Fray and his sweet wife Nancy have been close friends and supporters of KiDs Beach Club® since the very early days, and Fray has served several rotations on the KBC Board.
Back in 2014, God impressed on Fray's heart that KiDs Beach Club® should be giving out Bibles to every child who attended Beach Club®. (Prior to that, only about 25% of kids attending Beach Club® received Bibles. They were given out in drawings and as an award to encourage the kids.)
Following the Holy Spirit's stirring, during the next Board Meeting, Fray introduced the idea: "Why don't we give every child a Bible?" Fray shared, "We would talk about reaching every child, getting the Word of God out there to them. What if we actually gave every child a Bible?" When he made the statement, the room went silent, and everyone in the room knew we needed to do it!
Everyone in the Board Meeting had complete peace and complete fear, because giving every child a Bible was a huge financial commitment, but they knew it was the right decision.
That board meeting took place in 2014, and beginning in 2015, every child in every Beach Club® began receiving their very own copy of the Greatest Treasure: God's Word. Currently, KBC has distributed over 72,650 Bibles to preteens in public schools!
Thank you, Fray, for following God's leading to speak up in that Board Meeting! While we can count the number of Bibles that have been given out, only God knows the eternal impact that decision has made on entire families!
Hop on over to KBC's podcast page to watch or listen to the full interview with Fray Webster! We have a warehouse full of Bibles (hot off the press) that arrived just a few months ago. If you want to help sponsor Bibles for KiDs, just click the button below.

Published on May 29 @ 12:34 PM CDT