With God ALL Things Are Possible!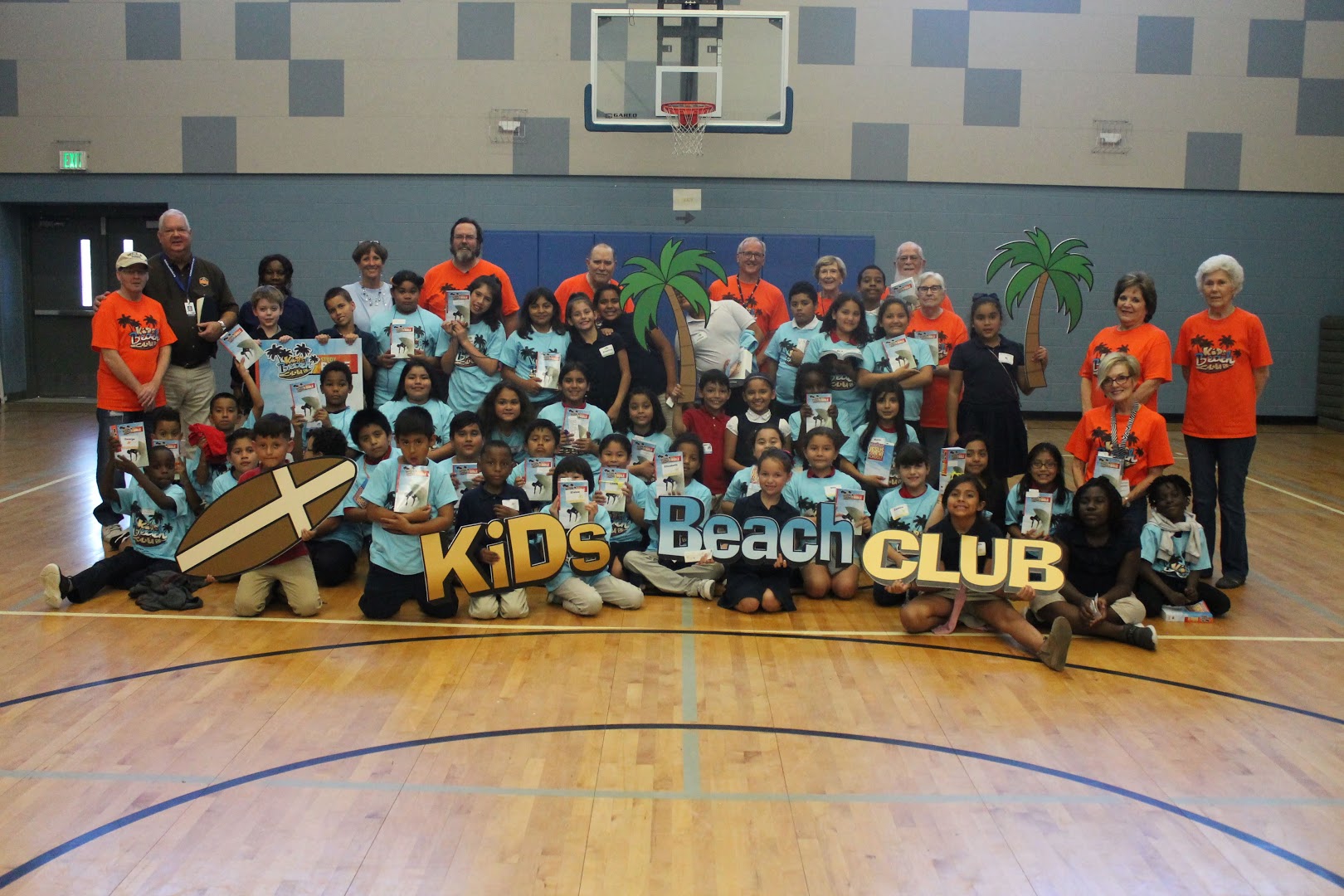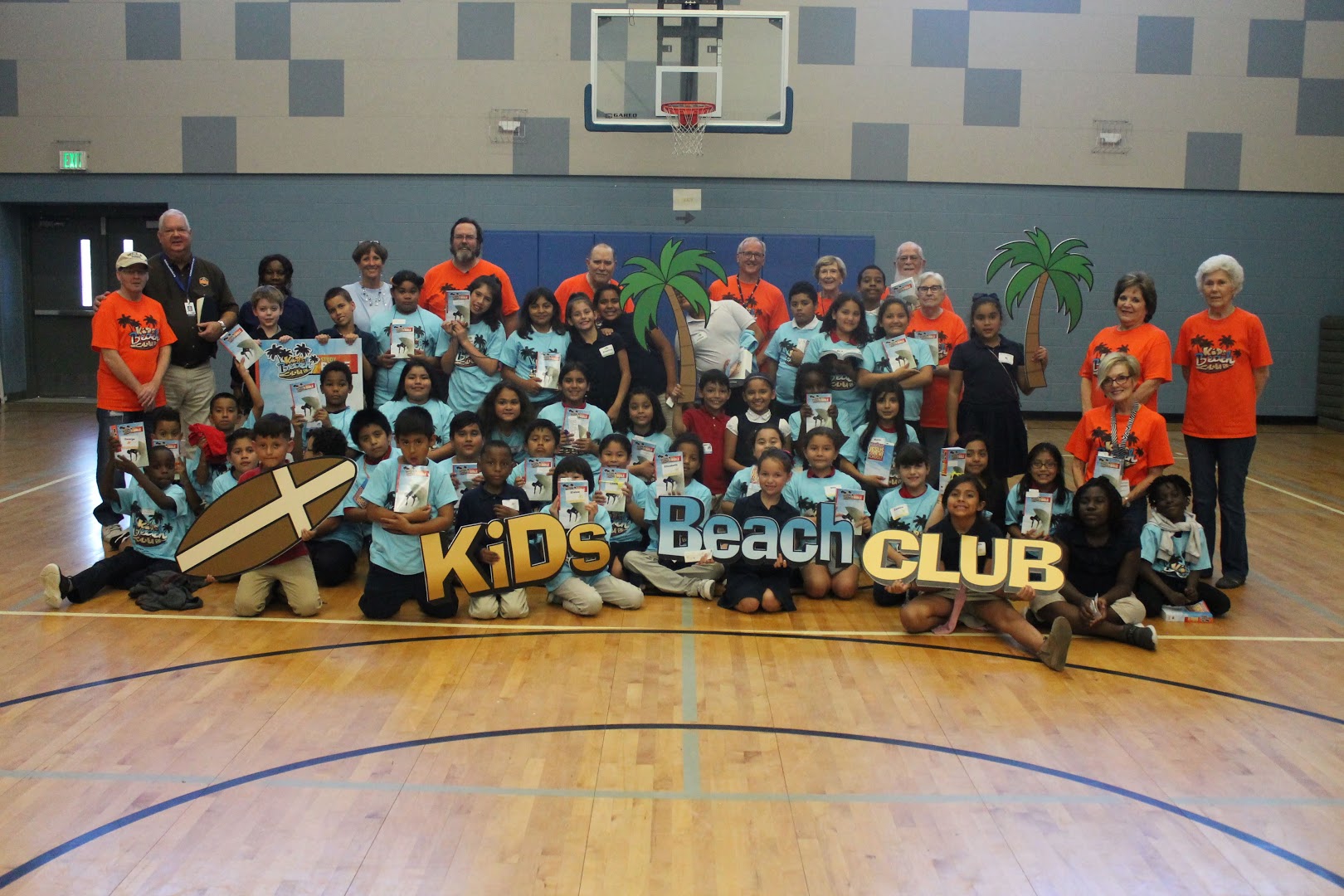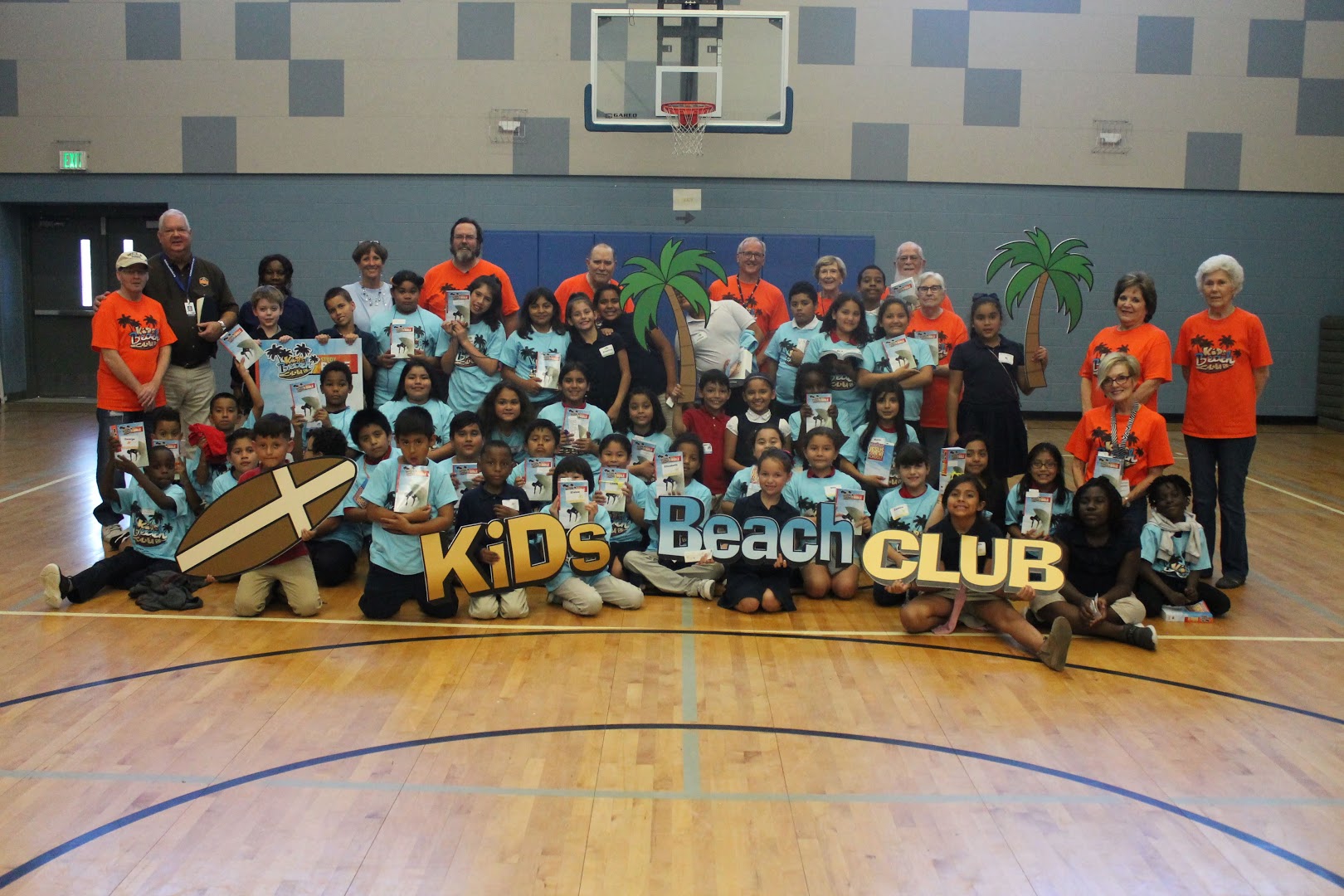 "Life's most persistent and urgent question is:
What are you doing for others?"
—Martin Luther King, Jr.
Eleven years of service is a long time, whether it be in business, politics, education, or day-to-day parenting. For the KiDs Beach Club volunteers in Dallas, Texas, the past eleven years of service have been a whirlwind.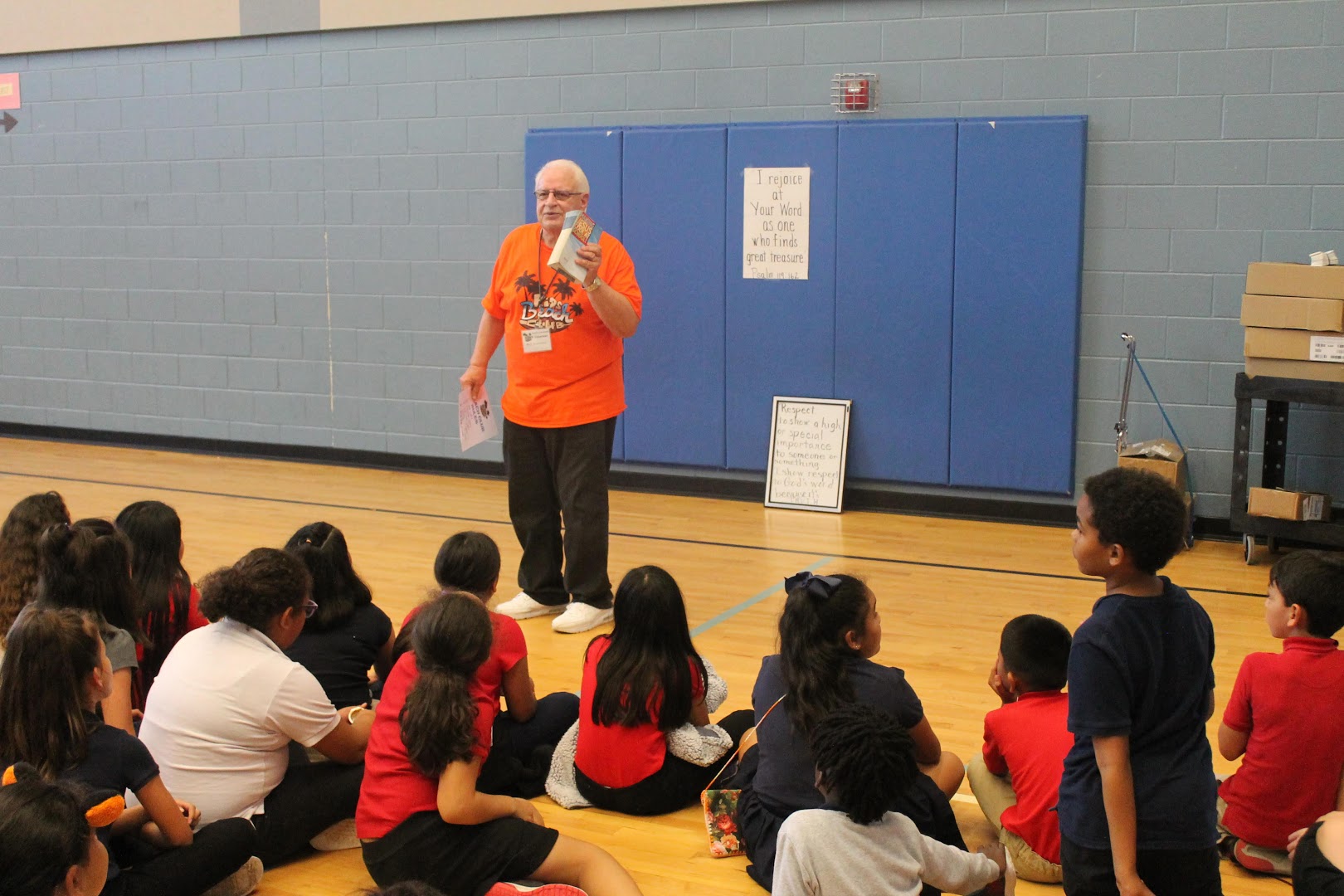 Rick Gustafson, Marty Earls, Zoe Williams, Roger Gongora, Cathy Moore, Rose Jones, Patsy Lange, Neal Oelke, Mable Jones, John Akins, and Geary Laird have all gone above and beyond to help make Jesus cool in their local school.
These eleven volunteers started their KiDs Beach Club in partnership with Bush Elementary School and Brookhaven Church. As time passed, news came that Brookhaven was selling the property of their church and moving in a different direction—literally. Brookhaven was moving their church to a new location and just couldn't find the funds to continue partnering.
As they looked for new options to keep the ministry going, they were relieved when they discovered the new church, Royal Haven Baptist Church, which purchased the Brookhaven property, actually agreed to support the club after seeing the impact of their ministry.
Only three years into their adventure, they had already changed church partners and had over thirty kids regularly attending, with another twenty kids coming as often as they could. Every Tuesday, the volunteers would teach and play games with the kids, but their work didn't stop there.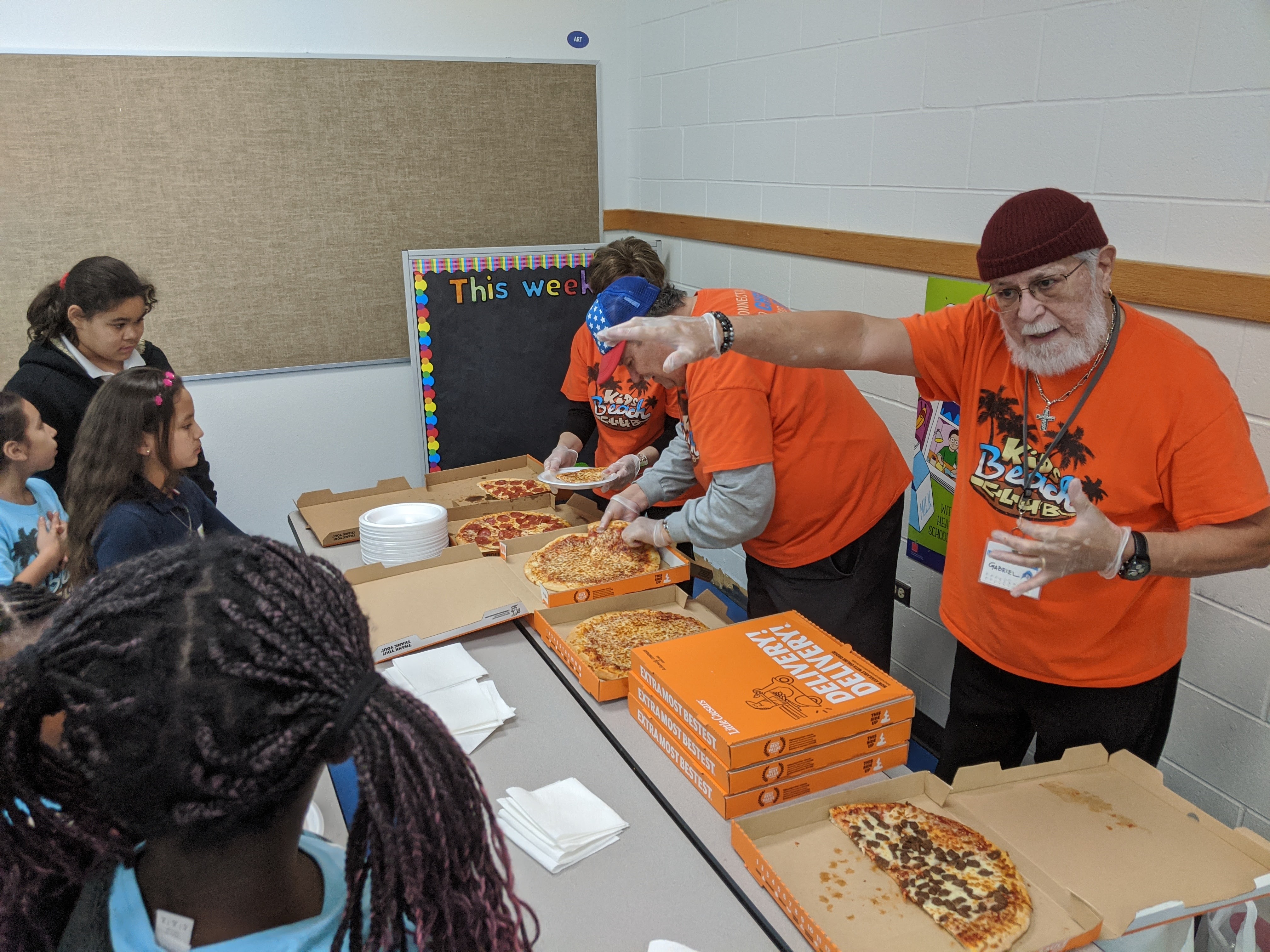 They aided the church's food delivery program, bringing food to over 1,500 different people. Annually, the team would help the kids buy Christmas presents for their parents and loved ones. The joy of giving became a highlight of the year for the students, families, and volunteers alike, as they enjoyed this fun tradition of celebrating the Advent season.
Unfortunately, after ten years of adventures and fun with their students, the team met another colossal roadblock in the form of the COVID-19 pandemic. Bush Elementary was quickly shut down in response to the growing virus, suspending all in-person meetings throughout the 2020 semesters. But the volunteers wouldn't let this stop them.
Finding solutions in their assorted respective strengths, Rick led the team to maximize their talents and make sure this COVID-Christmas would still be one to remember—pandemic or not. Marty, who was also on the church staff, looked into how the church was safely distributing food via the food program and brought the idea to the team of using the same system to get the presents to the kids and their families. They would sanitize and safely distribute the gifts in a drive-in style experience in the church parking lot; the plan was safe, fun, and just in time for Christmas!
The whole team found ways to get the presents in the weeks preceding the event, but in the meanwhile, they also continued helping teach KiDs Beach Club online.
One week in early December, Rick concluded a lesson and asked his students a question. "I told them I was going to say a short prayer," Rick said, "and if they wanted to trust Christ as their Lord and Savior to raise their hand when I was finished. Then they could pray silently with me if they made that decision. While everybody kept their heads down and eyes closed, two of the kids, a girl and a boy, both raised their hands!"
Members of the team reached out to both their families to make sure that the kids were serious. They discovered the young lady had made a profession of faith with her parents that very night, right after KiDs Beach Club! The entire team was ecstatic knowing their little friend had been saved.
The young boy, Alex, was much harder to reach, and the team began to grow concerned. God still had a plan, however. When the day for the presents to be given finally arrived, Alex and his family were the last car to pull through the parking lot.
The entire team watched as Rick took the present to Alex and his mom. "I mentioned that he had made his profession of faith a couple of weeks before, and she seemed to be aware of it," Rick said. "And I said, 'I would like to ask him a few questions if you don't mind.' And she said, 'No, go ahead.'
So I said, 'Alex, when you made the decision to trust Jesus as your Lord and Savior, why did you do it?' And he responded saying, 'Because I wanted God in my life every day.' And I said, 'That's a great answer! Now that you've made that decision, what do you know for sure will happen someday?' And he said, 'I will go to heaven to be with Jesus forever!' So I said, 'Well, you just made the most important decision that you'll ever make in your life—an eternal decision.'"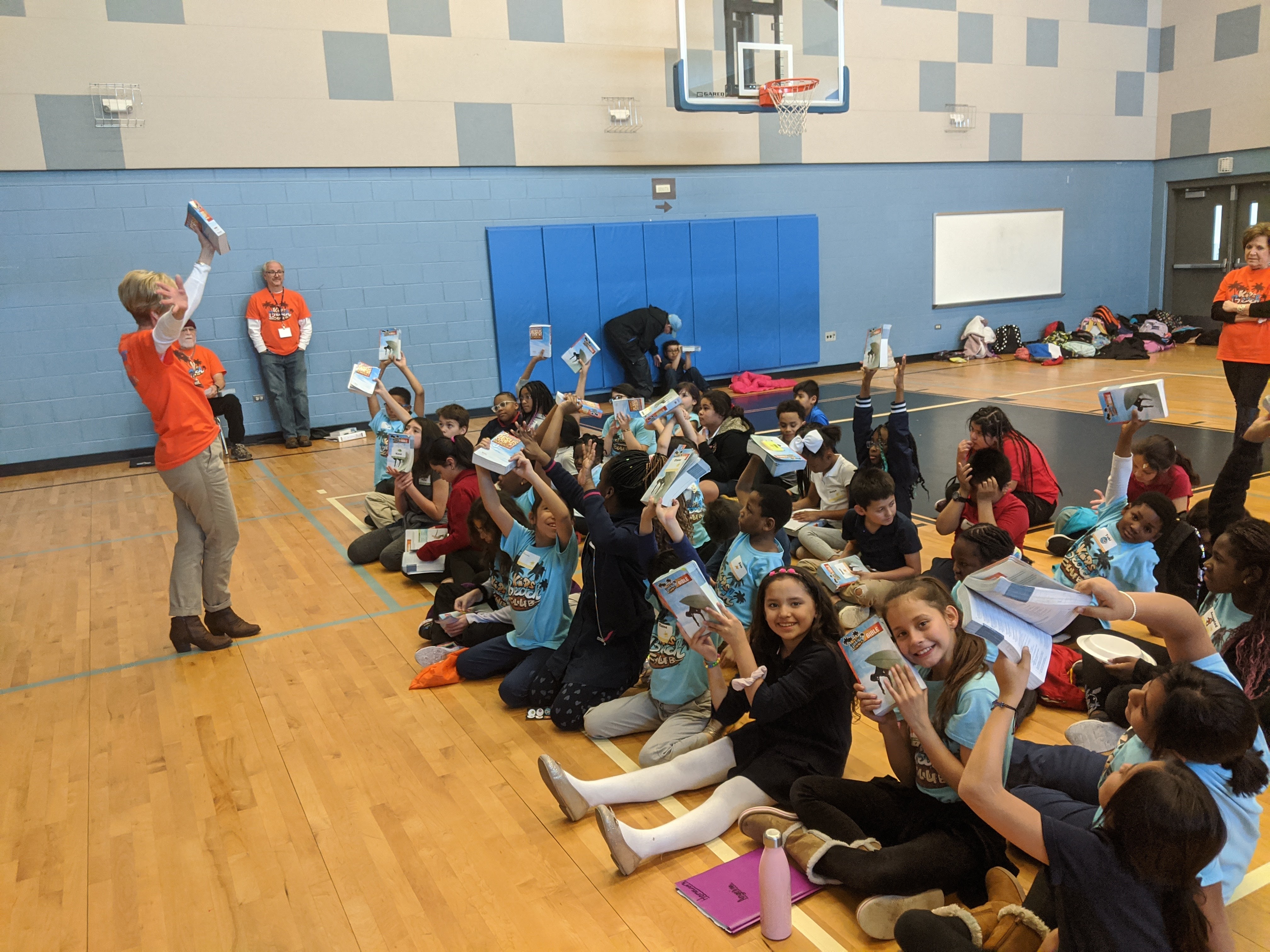 With the ups and downs this team has experienced over the past eleven years, one might expect them to give up, reschedule, or maybe even say, better luck next time. But they have endured.
Today they again face uncertainty with the news that Bush Elementary will no longer be housing their mission. Even so, they press on with the same determination as they had on day one because they know, just as many of their students now know, that God is with them. He is moving mountains, partners, and even pandemics that shut down the world, to move His Kingdom.
As this KiDs Beach Club looks for a new school in the area to continue the ministry, it makes those of us who are unsure how to proceed in the wake of COVID ask ourselves: What am I doing for others? If these champions for Christ can put their best foot forward week after week for over eleven years, maybe I can too!
The truth is you absolutely can. Now is the time to face the world and declare as John the Baptist declared in the wilderness in Matthew 3:2, "...the kingdom of heaven is at hand!"
These eleven volunteers from all walks of life accomplished what many would think to be impossible, but just as Christ said in Mathew 19:26, "With men this is impossible, but with God all things are possible."
So the question now is: What impossible things will do for His Kingdom?
Published on Mar 15 @ 3:26 PM CDT