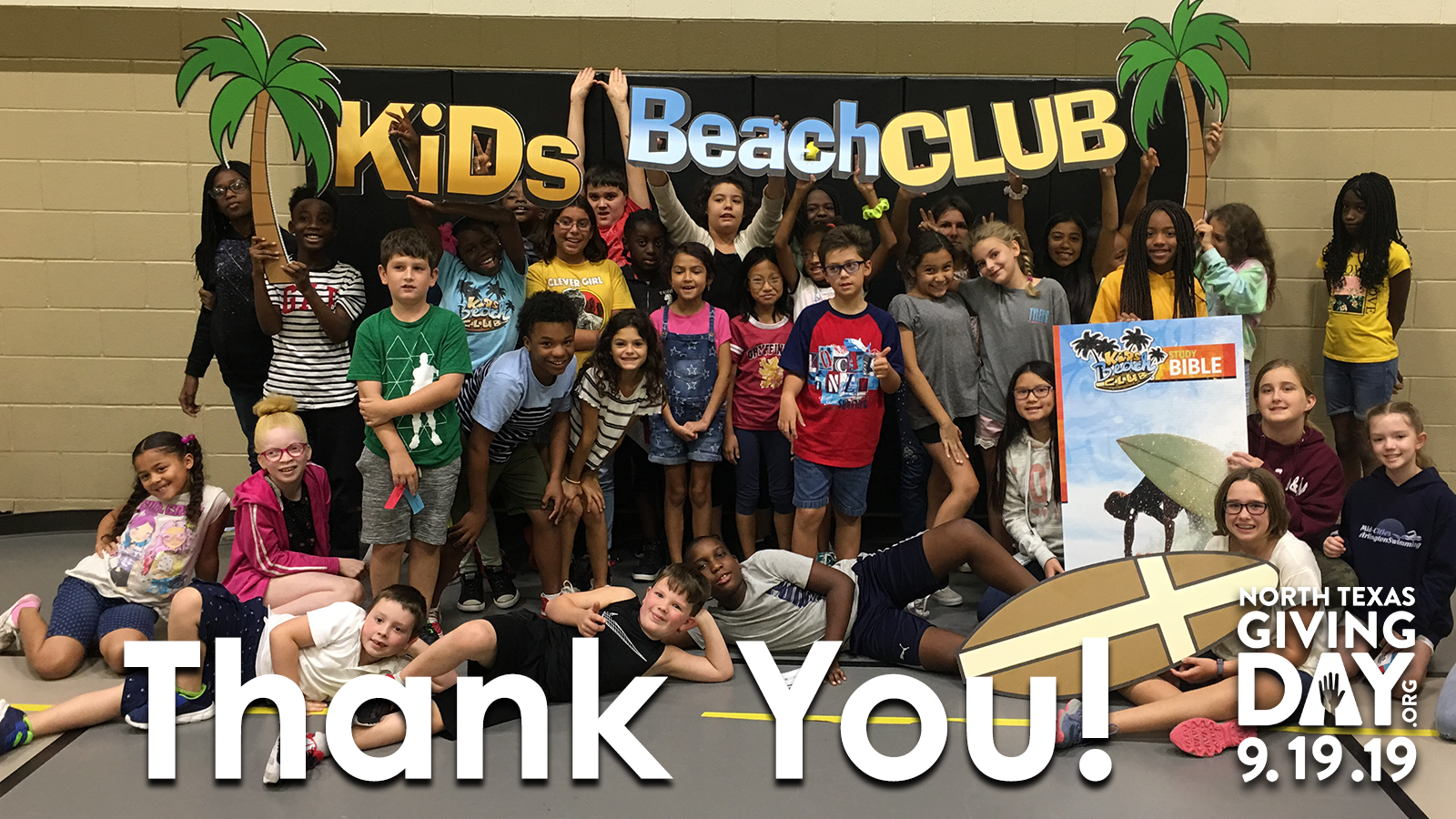 Thank you to everyone who participated in North Texas Giving Day last Thursday, September 19! Your support is helping fight the spiritual battle that going on in our communities. Your gifts are helping our organization shine the Light of Jesus Christ in public schools.
Our volunteers shine the Light and then the students in our after-school Bible clubs are shining that Light in their school, at home and in their community. Your gift is making an eternal difference in the lives impacted weekly in Beach Clubs across the country.
You helped us raise nearly $55,000, easily surpassing our $40,000 goal and last year's total of almost $37,500. Several of you made gifts on the North Texas Giving Day website, but others donated through our website, mailed in checks or gave using our new text-to-give technology. Of the 123 people who made a gift on North Texas Giving Day, 60 were first-time donors.
Your gifts allow our volunteers to shine the Light of Christ in public schools by sharing the gospel with kids, teaching them biblical character and providing them with their very own copy of God's word, which often times is their very first Bible. In some instances, it's the first Bible in a child's home.
We had a full slate of activities on North Texas Giving Day that started at 4:30 a.m. with a small group representing KiDs Beach Club® at South Victory outside the WFAA-TV studios in downtown Dallas and ended after 10 p.m. when Dr. Frank Banfill, our executive vice president for strategy and organizational growth, wrapped up an appearance on a local radio station. Watch Now!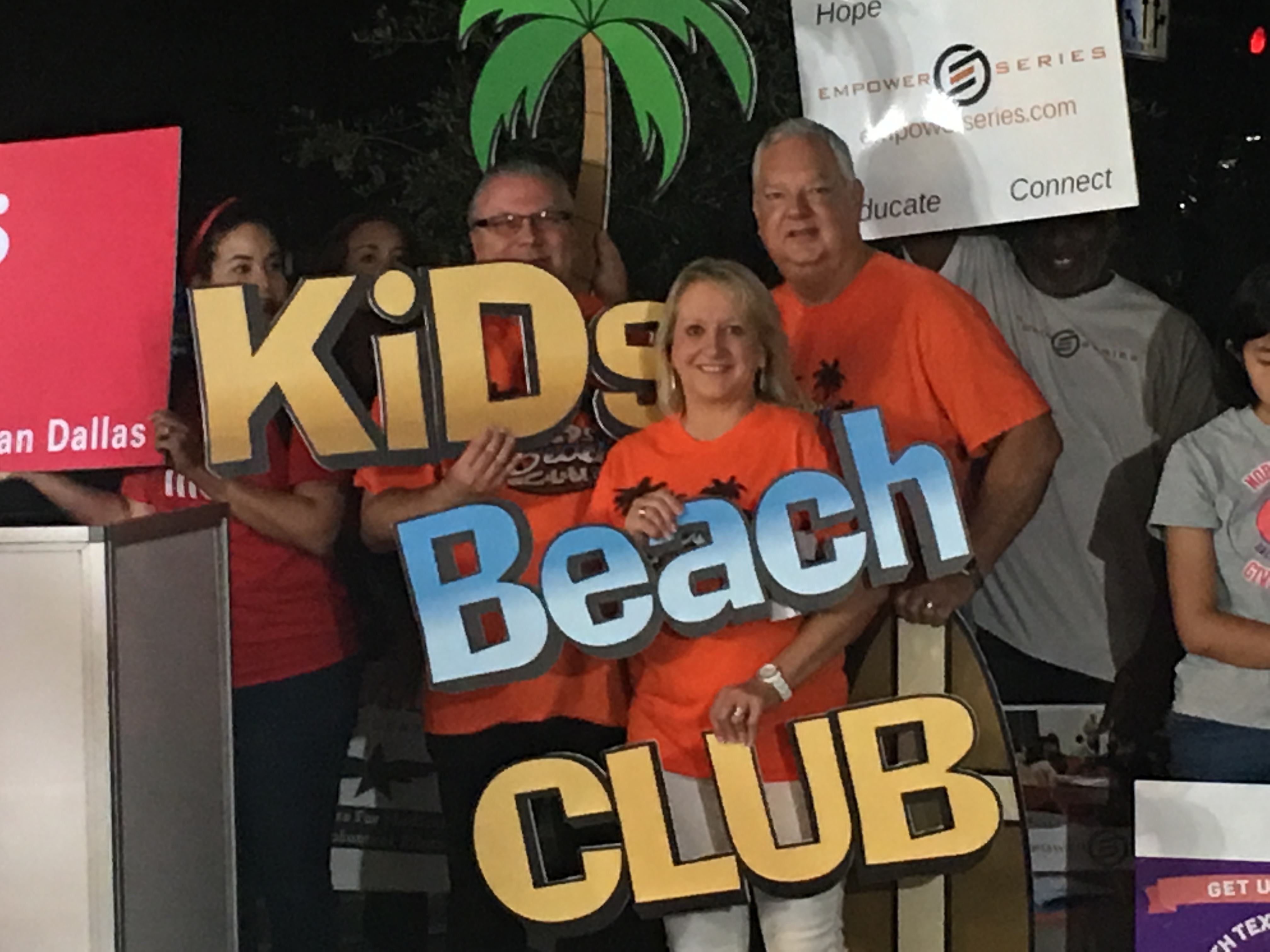 If you were in the DFW Metroplex and tuned in to News 8 Daybreak on WFAA-TV that morning, you probably saw our motley crew wearing their bright orange KBC leadership t-shirts holding our new "KiDs Beach Club" and palm tree signs. Jack Terrell, our founder and president, talked about the armor of God and how Beach Club volunteers are helping students in public school suit up to fight the spiritual battle between darkness and light that is going on in our neighborhoods and in culture at large.
Throughout the day, we shared other videos and went live on Facebook on multiple occasions. One video highlighted volunteers from First Baptist Church Richardson who enjoy taking "church" into the community. Kathy Porter, a former educator and now the club leader at Northrich, said the gospel is the Light that can change a life.
Your generosity is appreciated. In times like these, the work you're helping us do is more important than ever. Your generosity is helping us share the Light of Christ in public schools, which is making an impact on the next generation. The impact is eternal. Thank you!
If you did not have a chance to make a gift on North Texas Giving Day, please know you can support us anytime at kidsbeachclub.org/give or by texting the word "Bibles" to 444-999.
Published on Sep 26 @ 1:51 PM CDT