A few years ago, Mike Heinz was invited to serve at the KiDs Beach Club® at Mohawk Elementary, which sponsored by Trinity Bible Church. The invitation made a lot of sense to Heinz, who has two boys who attend the school. A youth pastor at another church, he agreed to become the club's Bible connection leader.
Heinz has been involved in ministry for a number of years, either in church or working with Christian summer camps. But, the fact that he can do ministry inside a pubic school astounded him and he jumped at the chance, even if it means giving up a part of his day off.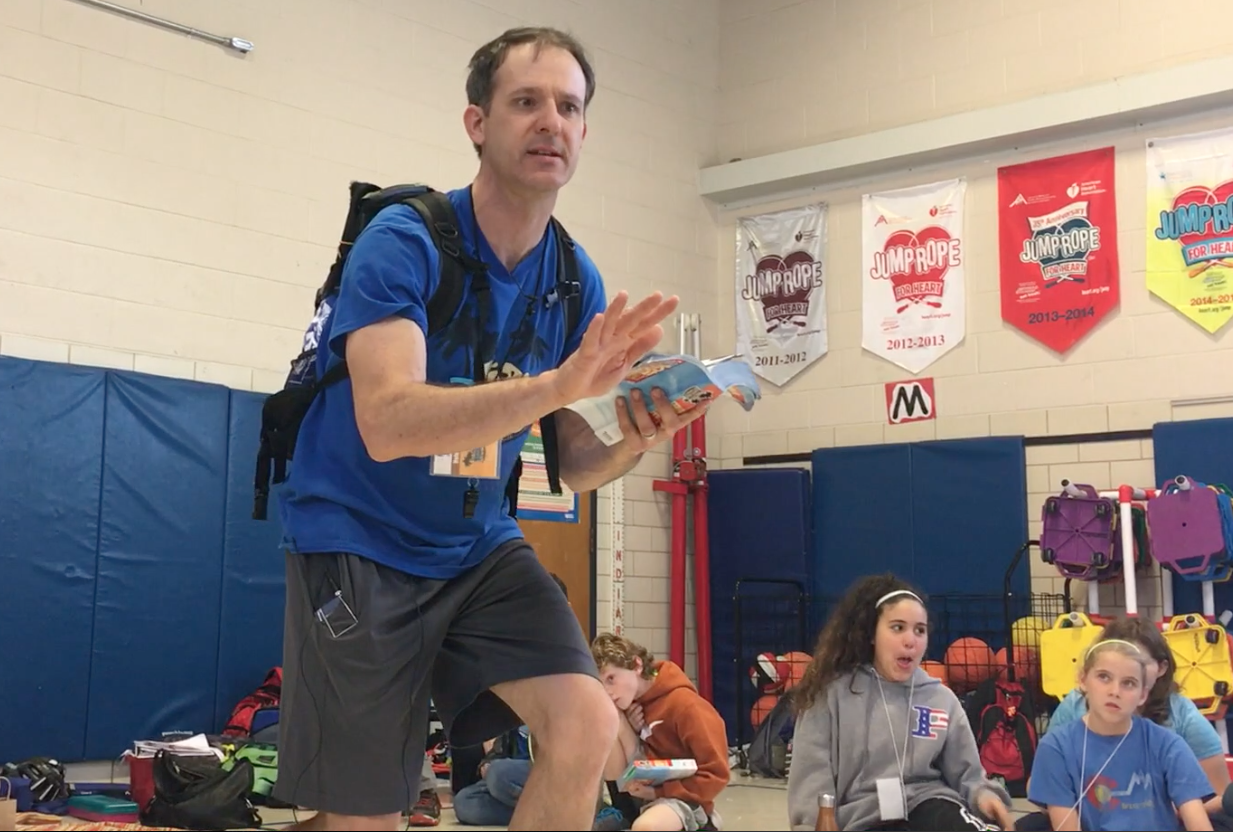 Heinz prepares the Bible story each week and enjoys not only teaching the kids, but also refreshing his memory of Bible stories he maybe has not heard recently, or has not studied in quite some time. The kids soak up whatever the story is that day. On some days, he can speak for 20 minutes and still hold the children's attention with the scriptures.
During the first year of Beach Club at Mohawk, they started with 50 students. They had so many kids all at once and no real way of knowing where these kids stood spiritually. As they got going, the volunteers were able to see many of these kids in the club already knew Jesus, but some of these kids did not.
"Working with kids from the school was very unique versus working with kids from the church," Heinz said, "because we didn't know who was a believer and who was not. Each week presenting the gospel was exciting."
That mindset from the club's early days has remained with the volunteers and affects how they serve now. Volunteers know they are welcomed by the school administration and teachers, but there are still people working there and families of the students who don't believe.
"It is really neat to be able to come into a place where you know that it might not be received well and we get to share Christ," Heinz said. "It really gives you energy from week to week and year to year to do this because there are kids here who don't know Jesus, and they have accepted him, and that's very exciting."
Aside from the ministry done at school, Heinz is delighted in the ways KiDs Beach Club® has impacted his family, especially his children who attend Beach Club.
They are able to pray together as a family for Beach Club and the impact it will have on their school. Additionally, a special connection is made at Beach Club between the students who do know Jesus. Heinz's sons now have a support system of other children at school who know Jesus and they also know children they can love and be praying for to come to know Jesus.
Heinz passionately said, "Everyone should be a part of Beach Club!"
Published on Mar 29 @ 2:33 PM CDT