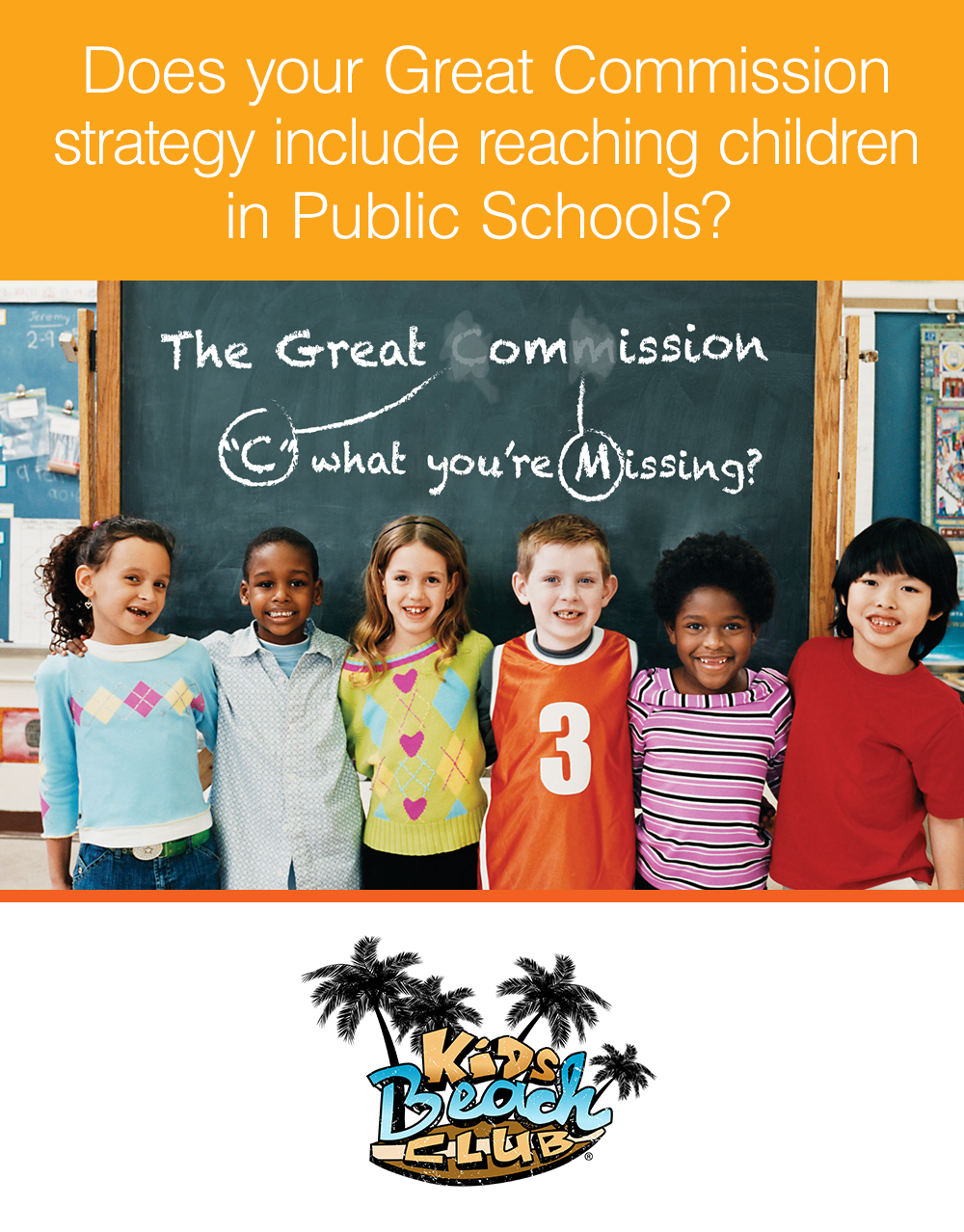 The Great Commission commands us to go and make disciples by taking the Gospel where people are. Where are millions of children each day? Public schools. The U.S. Supreme Court has made it legal to share the Gospel in these schools and not taking advantage of this open door is a great omission and missed opportunity.
Since 2003, KiDs Beach Club®, has ministered to more than 97,000 students in public elementary schools. We have partnered with nearly 150 churches to go outside their walls and share the Gospel in after-school Bible clubs giving kids a Jesus experience in a place you never expect: their school. More than 8,500 children have made Jesus their Forever Friend in Beach Clubs!
In addition to sharing the Gospel, KiDs Beach Club® uses the Bible to help kids grow in their faith and provides you tools to connect their families to your church. We take care of all the details of the club so you can focus on the people.
Don't let this be a great omission in your church. Let us show you how to have a Beach Club started in your nearby public school in just a matter of weeks!

If you are interested in bringing a KBC Interest Meeting to a location near you, please fill out the form below and we'll be happy to get back to you!
Please watch the video below to hear how reaching one
child in Beach Club resulted in a partnering church
reaching an entire family for Christ.

KiDs Beach Club® is an innovative ministry established
to mobilize the Church to go outside its walls to do a Beach Club
in order to take the message of Christ into the heart of its community.