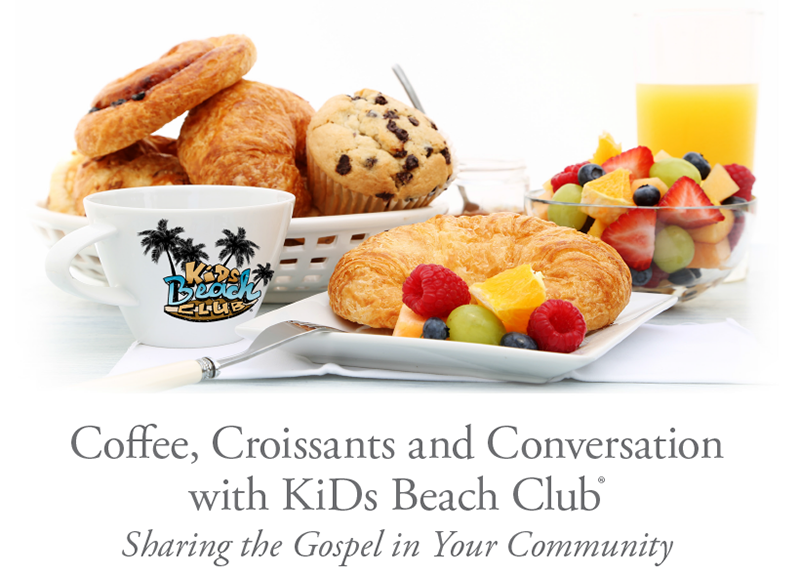 If you were unable to join us for Coffee, Croissants and Conversation, please watch the video presentation below.

Browse the brochure below to discover more about KiDs Beach Club®.
KiDs Beach Club® is an innovative ministry established to mobilize the Church to go outside its walls to do a Beach Club in order to take the message of Christ into the heart of its community.