One of Christianity's most prolific pollsters will be the keynote speaker at the 2020 Bibles for Beach Club Virtual Event. George Barna, Founder of the Barna Research Group, has written more than 50 books, mostly addressing cultural trends, leadership, spiritual development, and church dynamics. They include New York Times bestsellers and several award-winning books.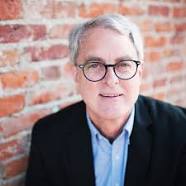 In his book Transforming Children into Spiritual Champions: Why Children Should be Your Church's #1 Priority, Barna presents the results of his survey data which indicates that nearly half of all Americans who accept Jesus Christ as their savior do so before reaching the age of 13.
The data was so overwhelming it led him to make the eye-opening statement, "If people do not embrace Jesus Christ as their Savior before they reach their teenage years, the chance of their doing so at all is slim."

Barna's work is frequently cited as an authoritative source by the media. Barna has been hailed as "the most quoted person in the Christian Church today" and has been named by various media as one of the nation's most influential Christian leaders.
A frequent speaker at ministry conferences around the world, he has been on the faculty at several universities and seminaries, and has served as a pastor of a large, multi-ethnic church as well as a house church, and has helped to start several churches.
After graduating summa cum laude from Boston College, Barna earned two Master's degrees from Rutgers University and has a doctorate from Dallas Baptist University.
After attending high school and college together, George and his wife Nancy married in 1978. They have three adopted daughters and one grandchild, live on the central California coast, and attend Mission Church in Ventura. He enjoys reading, music, rooting for the Yankees and Lakers, and relaxing on the beach.