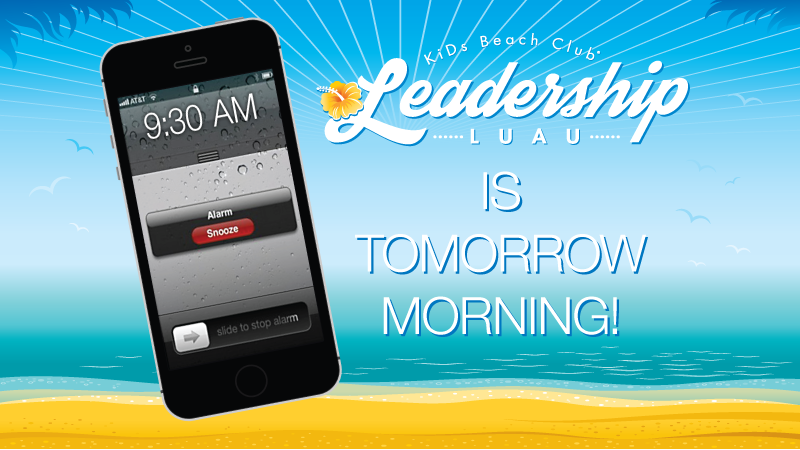 Make plans today to attend the KiDs Beach Club® Leadership Luau tomorrow morning at 9:30 a.m.


Leadership Luau is a high-energy time of worship and celebration for Beach Club leaders to connect with other leaders in clubs near you.
If you've been serving in Beach Club for a while, you'll find that Leadership Luau isn't a typical training event. You'll be inspired and challenged to continue serving in Beach Club with excellence. You'll hear from a top-notch team of KBC leaders who will share ways to take your club to the next level staying focused on our mission of giving every 3rd through 6th grade child a Jesus experience in their public elementary school.
Our Leadership Luau is going to be really different, really great and you won't want to miss it!

If you didn't get a chance to pre-register for Leadership Luau, don't worry. We just ask that you arrive a little earlier to register on site before the event gets started.