KiDs Beach Club® has been gearing up for a big fall by hiring some of the best and brightest people in Dallas-Fort Worth. Todd Lamb joins the corporate office staff as communications director, while Kelley Crow has been added as strategic growth director. Additionally, Kristen Forejt, Michelle Henderson, Amy Merritt and Beckey Traylor have joined the team as club relations directors.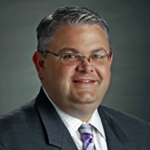 Todd, who began his role June 29, will oversee communications activities and work in conjunction with Dave Crome, the VP of marketing/communications, to maintain and enhance the branding, marketing and public relations strategy to allow KiDs Beach Club® to cultivate and enhance its meaningful relationships with a variety of external audiences and key influencers.
With more than 21 years of strategic communications experience, Todd will focus on electronic communications, including the KBC website and social media channels, as well as electronic newsletters and other correspondence while maintaining alignment with the organization's strategic communications plan.
Todd has worked primarily in college athletics and professional sports, handling communications efforts in athletic departments at the University of Texas at San Antonio, Rice University, Clemson University and The Ohio State University. He also enjoyed stints with the Texas Rangers Baseball Club and at the national office of Delta Delta Delta Fraternity, both located in Arlington. Most recently he managed communications and media services for the Southland Conference in Frisco.
A native of Marion, Ohio, Todd graduated from McCullough High School in The Woodlands, Texas. He originally attended Baylor University before transferring to Ohio State, where he earned a bachelor's of arts degree in journalism. Todd and his wife Melissa have a son Brady (9) and reside in Allen, Texas. They attend Chase Oaks Church-Legacy Campus in Plano.
Area directors have now been split into three distinct groups – club relations directors, independent area directors and strategic growth directors – to facilitate the rapid growth of this ministry.

Kelley Crow has joined KBC as a strategic growth director. She has called the DFW-Metroplex home for 34 years and lives in Bedford with her son Luke. Her adult daughter Jordyn Swingle is married to Dillon and they are expecting their first child in August. Kelley attends First Baptist Church-Euless, where she completed a two-year leadership program called SALT, learning about servant hood and leadership.
Kristen Forejt, Michelle Henderson, Amy Merritt and Beckey Traylor are the newest club relations directors at KBC.

Kristen has been a volunteer with KiDs Beach Club® for the last three years after serving seven years as an elementary school teacher. She resides in Richardson, Texas with her husband Brett and their three children Cooper (9), Brady (6) and Katelyn (3). They attend Trinity Bible Church in Richardson.

Michelle brings more than 20 years serving in the ministry, including seven years focused on children's ministry. She started at Pine Cove Christian camps in college and still serves today teaching third and fourth graders with her husband Shawn at Trinity Bible Church in Richardson, Texas. The couple has two daughters, Abby (16) and Avery (13).

Amy joins KiDs Beach Club® after teaching fifth graders in Dallas-Fort Worth, most recently having taught in North Garland. She and her husband Chris live in McKinney, Texas with their 9-year-old daughter Caelyn. They attend Providence Church in Frisco.

Beckey has volunteered with KiDs Beach Club® for the last two years and has served other ministries, including Sunday school, vacation bible school, AWANA, Team Kid and her church's women's ministry. She and her husband Bill live in Mabank, Texas, where they attend First Baptist Church. The couple has three grown children, Michael, Katherine and Amanda.
Published on Jul 14 @ 10:04 AM CDT