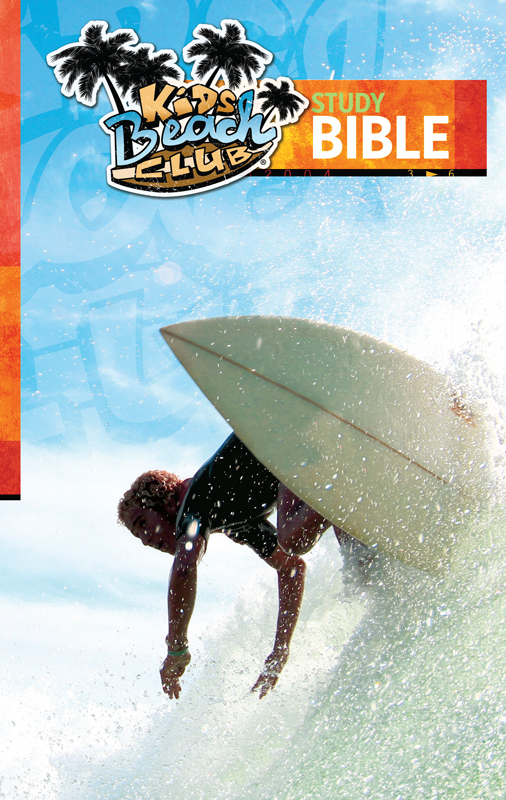 "I Rejoice at Your Word as
One Who Finds Great Treasure."
Psalm 119:162
KiDs Beach Club® gives a free study Bible to every Beach Club boy and girl to use four times in every Beach Club meeting. Kids are given tools to encourage further Bible study at home.
Click on each image below to open a full-size PDF file for each tip-in page in the KBC Explorer's Study Bible that complements Beach Club content.
Insert / Tip-In Pages
This Bible Was Given To

How to Use This Bible

Character Words

About the Bible

Spending Time with God

The 10 Commandments

Bible Heroes

God is...

Living Wisely

God Loves You

Who Died on the Cross

How to Know God

What Do I Pray

Children in the Bible

Bible Verse to Help

Fruit of the Spirit

Jesus is the Perfect Example

Who Jesus Is

What Jesus Does

Assignments From God

Dear Parents

The Bible is Gods Word

Can Kids Make a Difference

Making Jesus Cool at School

Back Cover

A Division of Thomas Nelson Publishers
Since 1798

thomasnelson.com
Watch: Special Features of KBC Bible