Curriculum and Media...
NOW AVAILABLE TO LICENSE!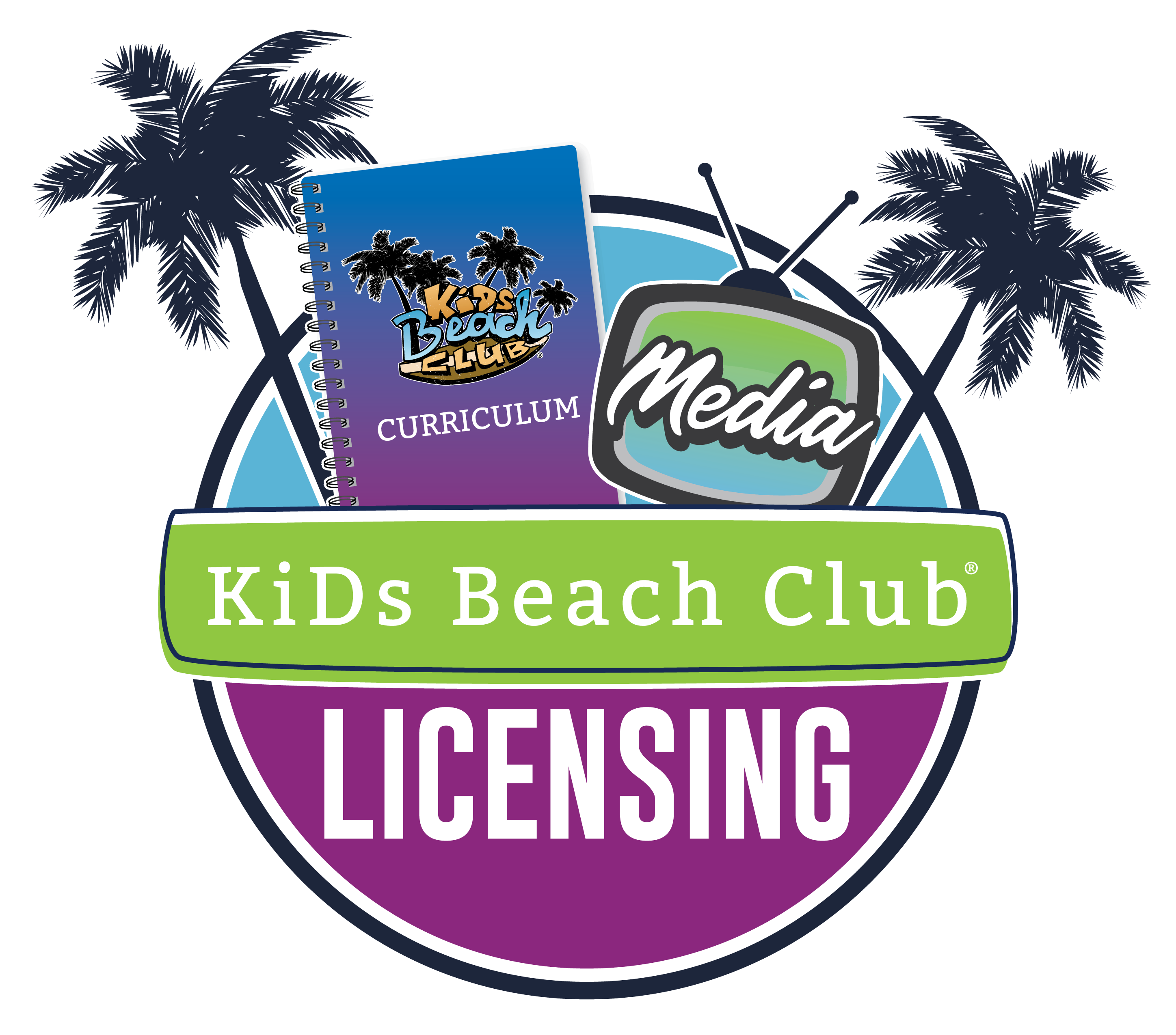 For nearly 20 years, KiDs Beach Club® has been teaching character and sharing the love of Christ in public schools. These same resources used by KiDs Beach Club® to minister to over 116,000 kids are now available to use in your church, your ministry, or any setting outside of public schools!
KiDs Beach Club® TV, the program that airs on stations all over the world is also available in our media packages. Use it as a stand-alone resource, plug-and-play, or as part of a whole teaching series. This award-winning television show complements the curriculum of KiDs Beach Club® and will teach your kids how to live out biblical character in practical ways. Experience KiDs Beach Club® TV for yourself and see why DOVE calls it a must-view experience.
CHOOSE THE PACKAGE THAT WORKS BEST FOR YOU!
All media packages include the Character Word Discussion,
Bible Connection (Bible Story) and Memory Link (Bible Verse)
video segments broken out for each of the episodes in the package.
ALL PACKAGES AVAILABLE FOR IMMEDIATE DOWNLOAD!
3 Packages to Choose From...
Curriculum & Media Package Overview
ANNUAL LICENSING FEE: ONLY $1200
(or $125 monthly)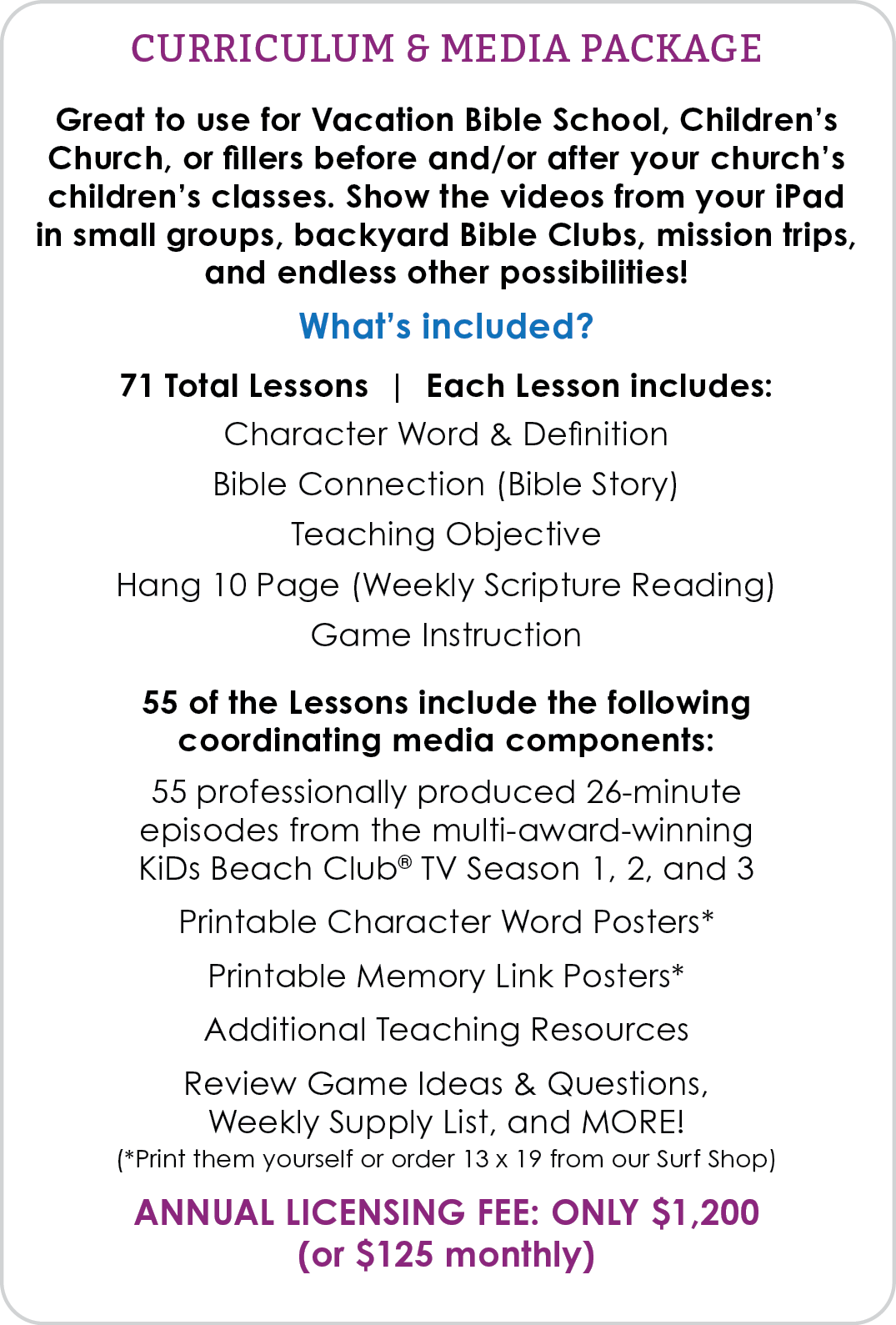 Red & Blue Media Package Overview
ANNUAL LICENSING FEE: only $150

ANNUAL LICENSING FEE: only $100

Character through the Lens of the Bible...