Orders normally ship between 3-5 business days

. If electing to pick up your order at the KBC Corporate Office, you will receive an email when it is ready. Orders can only be picked up Monday through Thursday between 8:30 a.m. and 5 p.m.
The office is closed on Friday.

If you are a Club Leader ordering Bibles for the students in your Beach Club for Great Treasure Day, please order using the form on the Club Leader Tools page.
Devotional Bible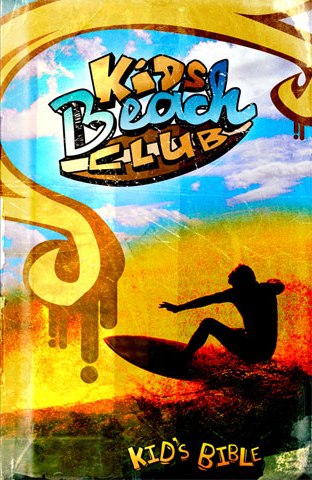 KiDs Beach Club

®

Devotional
BIBLE NIV
by Zondervan
The 52 weekend devotions are a
whole year's worth of reading.
Designed to take kids from Genesis
through Revelation. Kids experience 260 daily devotions packed with all sorts of "life" issues and challenges facing kids today! Appropriate for ages 9-12.
Shipping costs added at checkout.


Thank you!


Bibles by the Case (NIV)
LIMITED SUPPLY!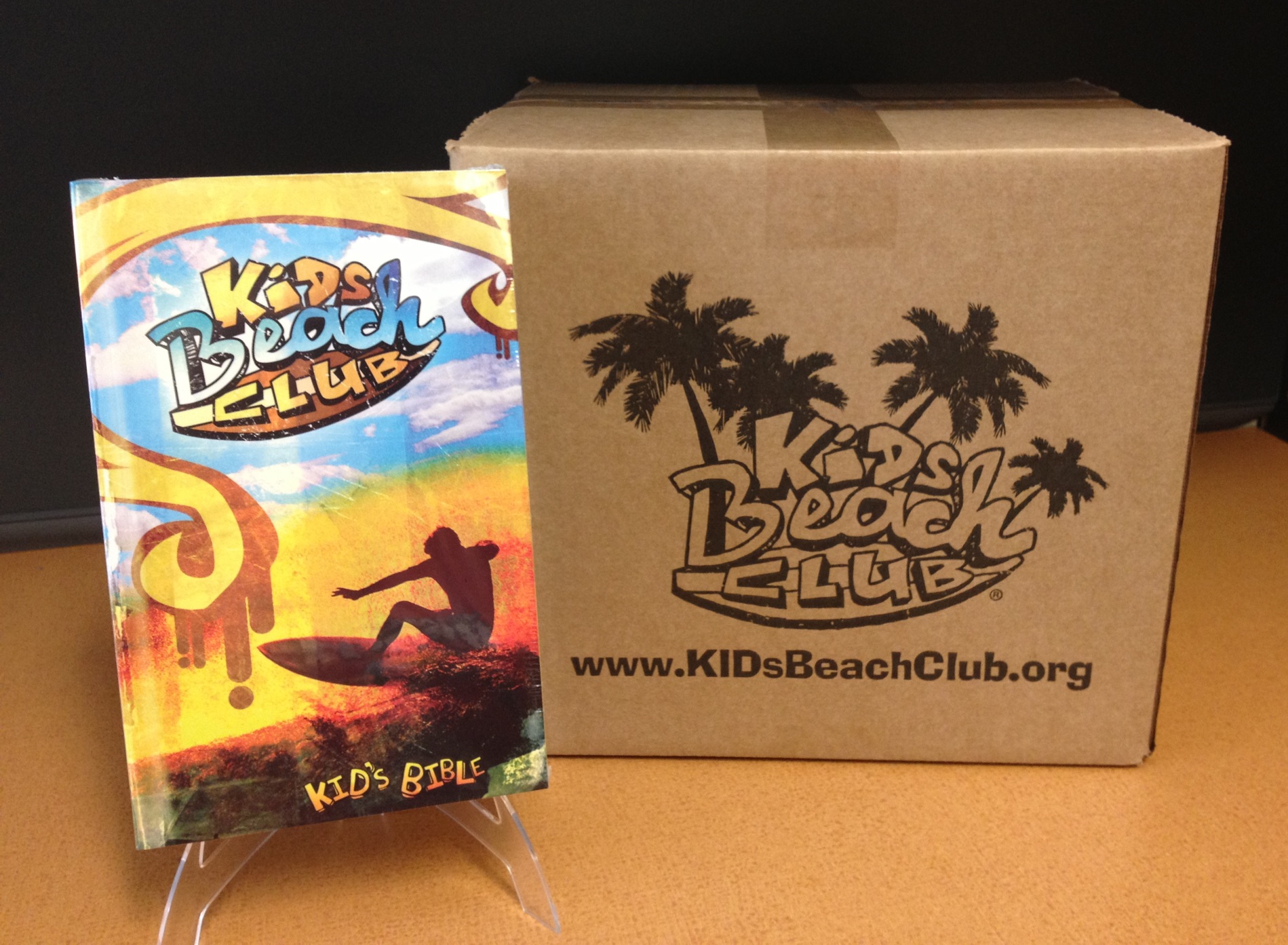 Case of 12
KiDs Beach Club® Devotional Bibles NIV
by Zondervan
$240.00/case

The 52 weekend devotions and the 260 daily devotions are a whole year's worth of reading.

Each case contains 12 Bibles.
Enter number of cases for order quantity.
Cost for Ground shipping added at checkout.


Thank you!
Leadership T-Shirt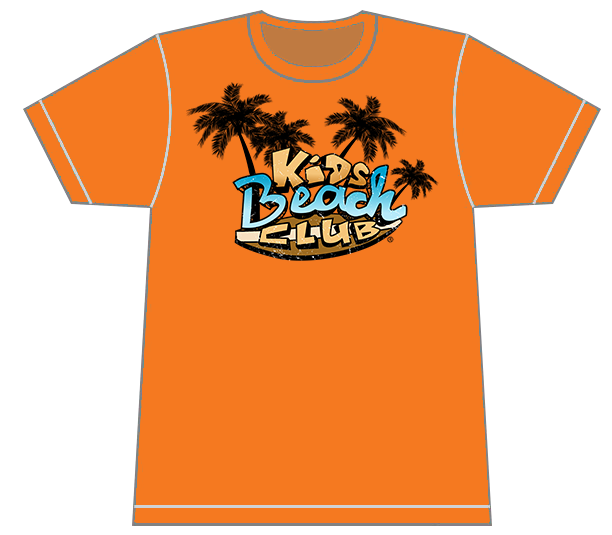 Orange Volunteer Leadership T-Shirt
Value: $10 and $13
The 2021-22 Leadership T-Shirt is an orange cotton shirt which proudly displays the KiDs Beach Club® logo on the front and what we do in club on the back, which is Connecting Kids To Christ and Putting Bibles In Their Hands.

Adult sizes only: S-4XL.
Please allow 2-3 business days for your order to be processed. If you are electing to pick up your order at the KBC corporate office, we will email you when your order is ready.

Shipping and handling costs added at checkout.
Thank you!
Club T-Shirt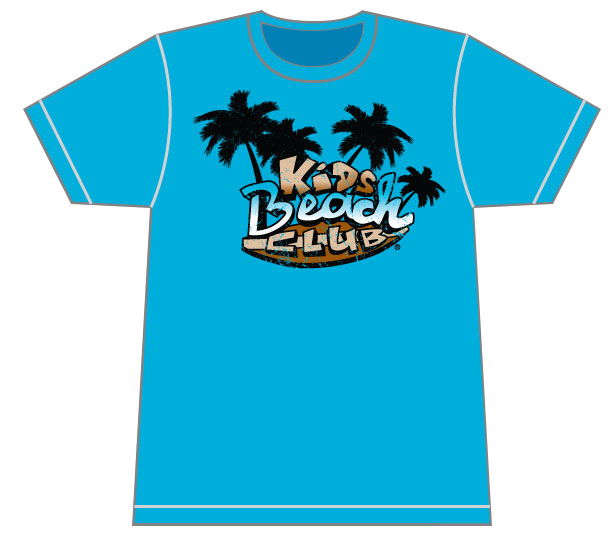 Club T-Shirt for Students
Value: $8

Youth sizes are S and M
Adult sizes are S, L & XL.


Volunteers should wear the Leadership T-Shirt, also available in the Surf Shop.
If you will be ordering 75 t-shirts or more, please contact Anna Tromanhauser in the KBC corporate office for discounted bulk pricing options.
Shipping and handling costs added at checkout.

Thank You!



22 oz. KBC Branded Tumbler by Bison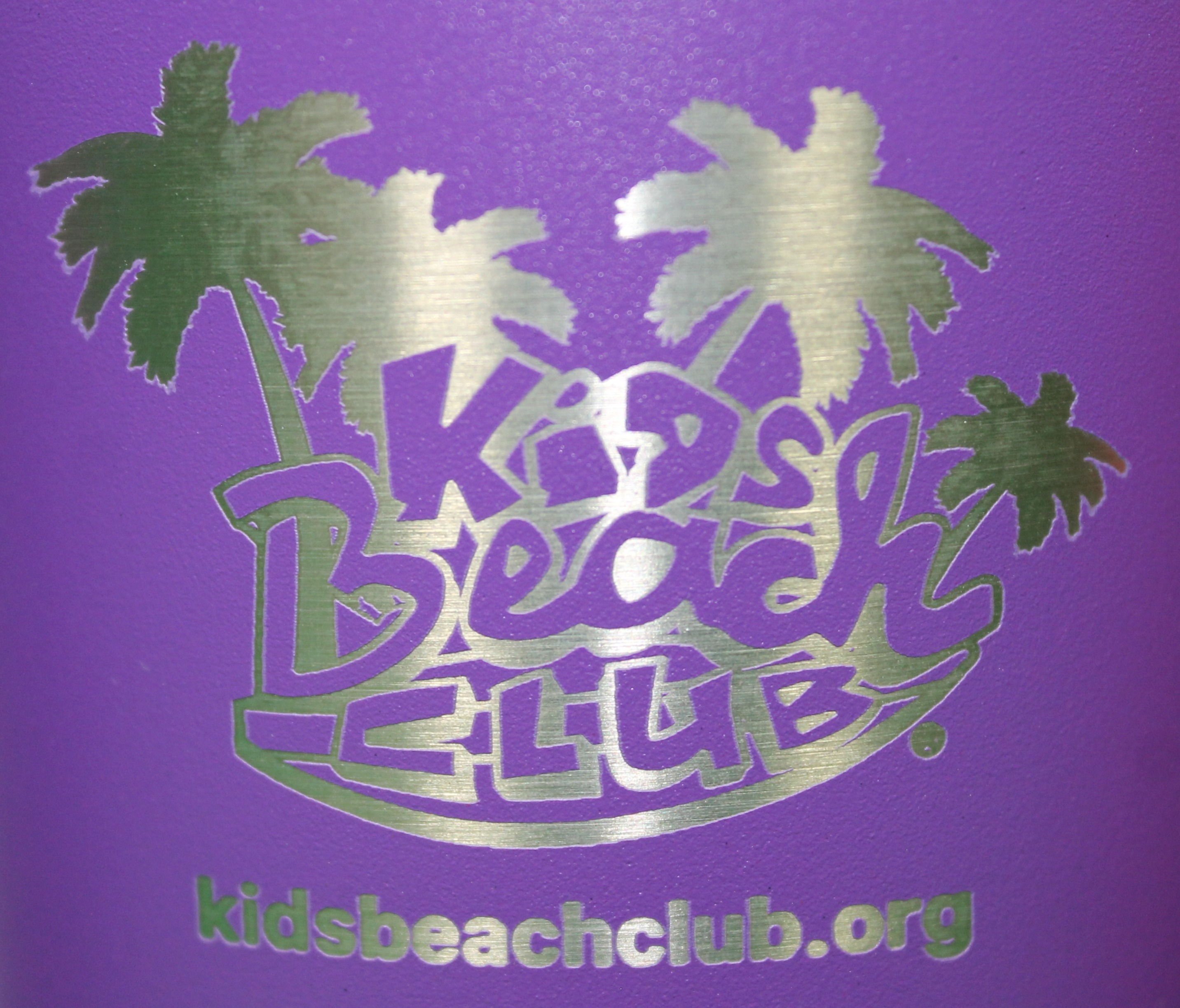 KBC Branded Tumbler by Bison
Value: $25
Get your very own 22 oz. KBC Branded Tumbler by Bison Coolers. This tumbler has a new leakproof design with vacuum-insulated construction that keeps liquids cold for 12 hours and hot for up to 6 hours. It features a leak-proof lid and powder-coated exterior for an easy grip that won't chip or fade.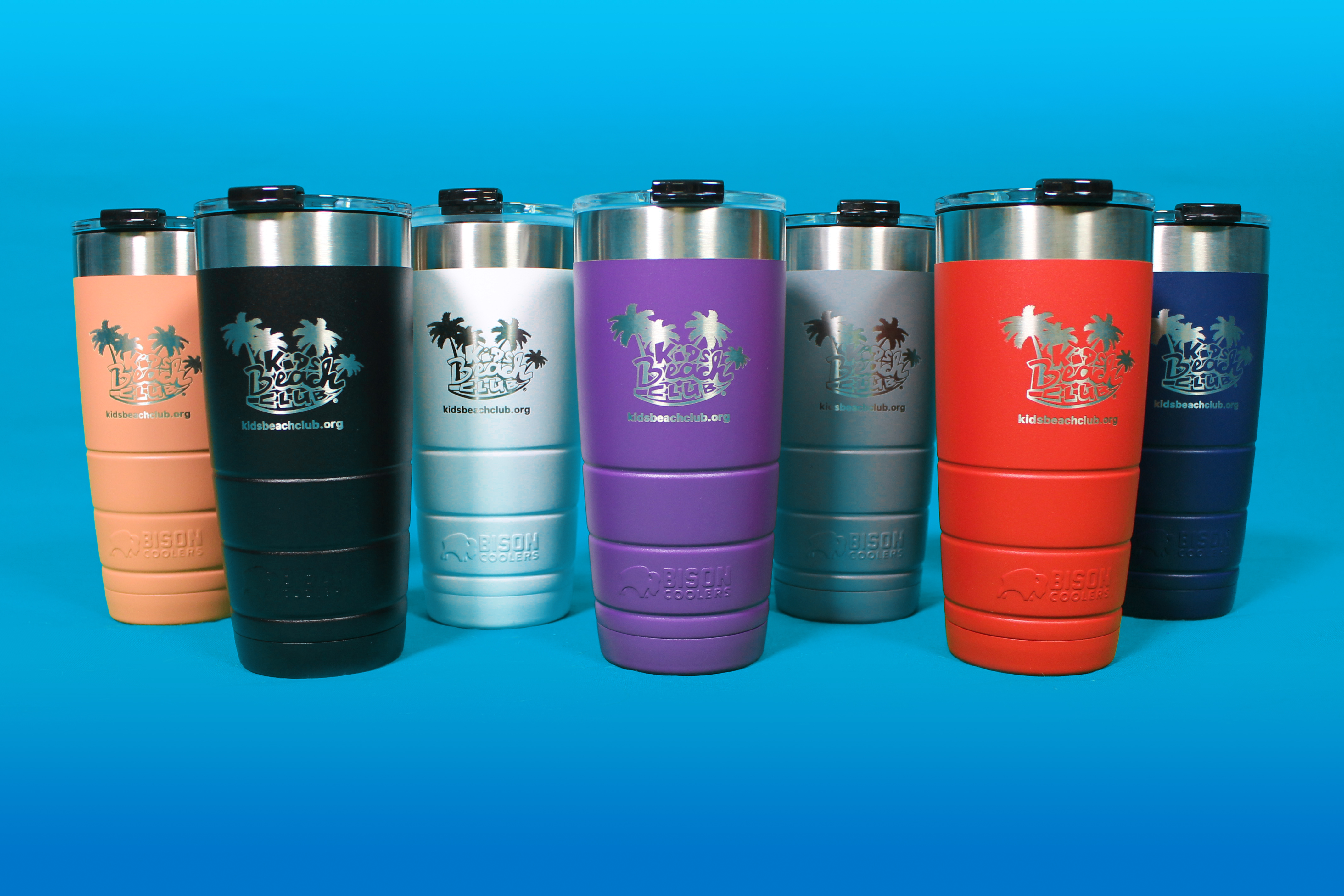 Colors: Available in 7 different colors!
Choose from Coral, Black, White, Purple, Graphite, Red and Navy
Shipping cost added at checkout.
Thank you!


Donation: $25.00
KBC Window Sticker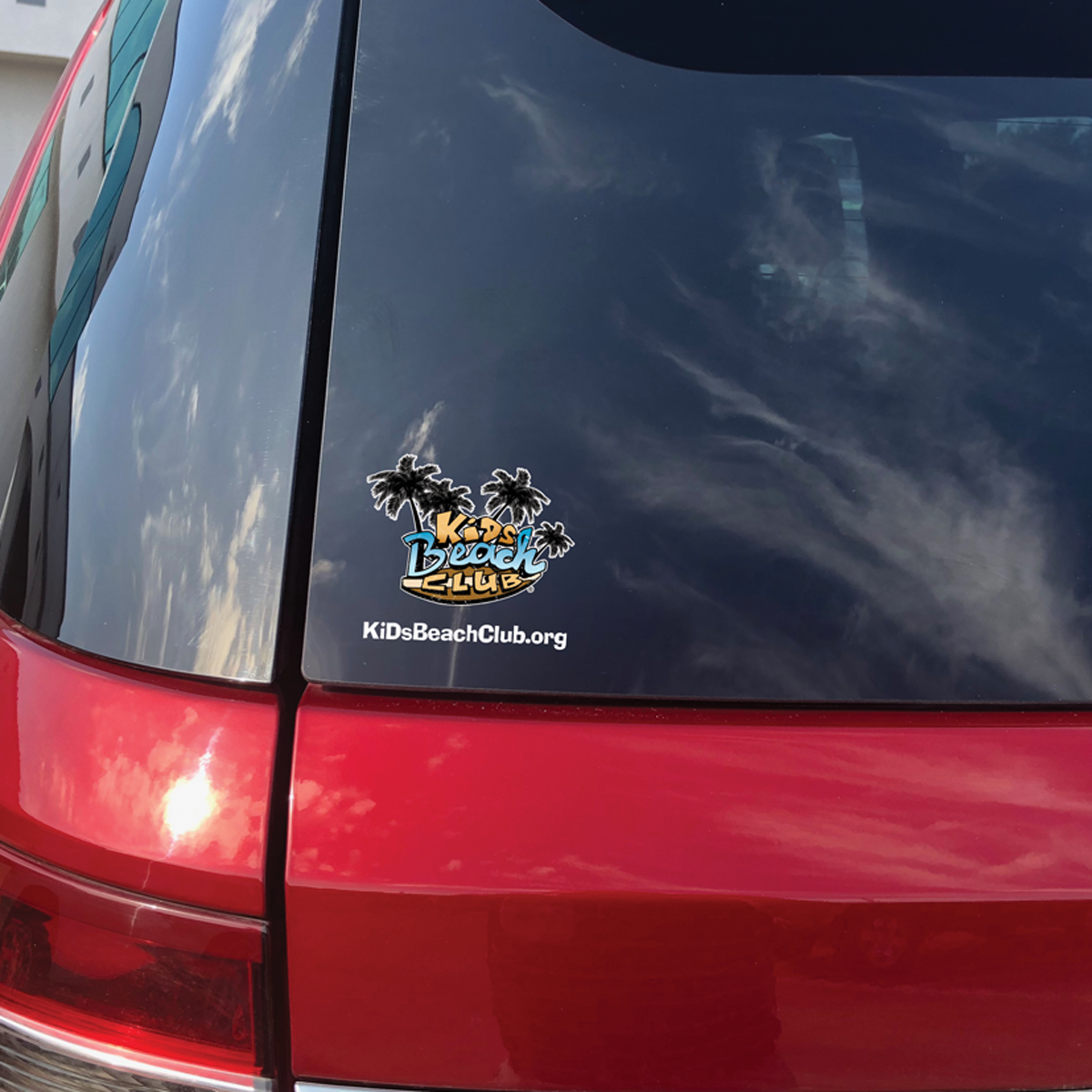 KBC Window Sticker
Value: $2.50
Display your passion for KiDs Beach Club® on your car with the new KBC window decal. The four-color design features the KBC logo with the KiDsBeachClub.org website address underneath it. The sticker is a 4-inch square to apply directly to the outside of your car.
You can get one for your own car or buy them in quantities of five if your church wants to give them to its volunteers or parents of the students in your Beach Club.
Shipping and handling costs included in price.
Thank you!
KBC Fleece Blanket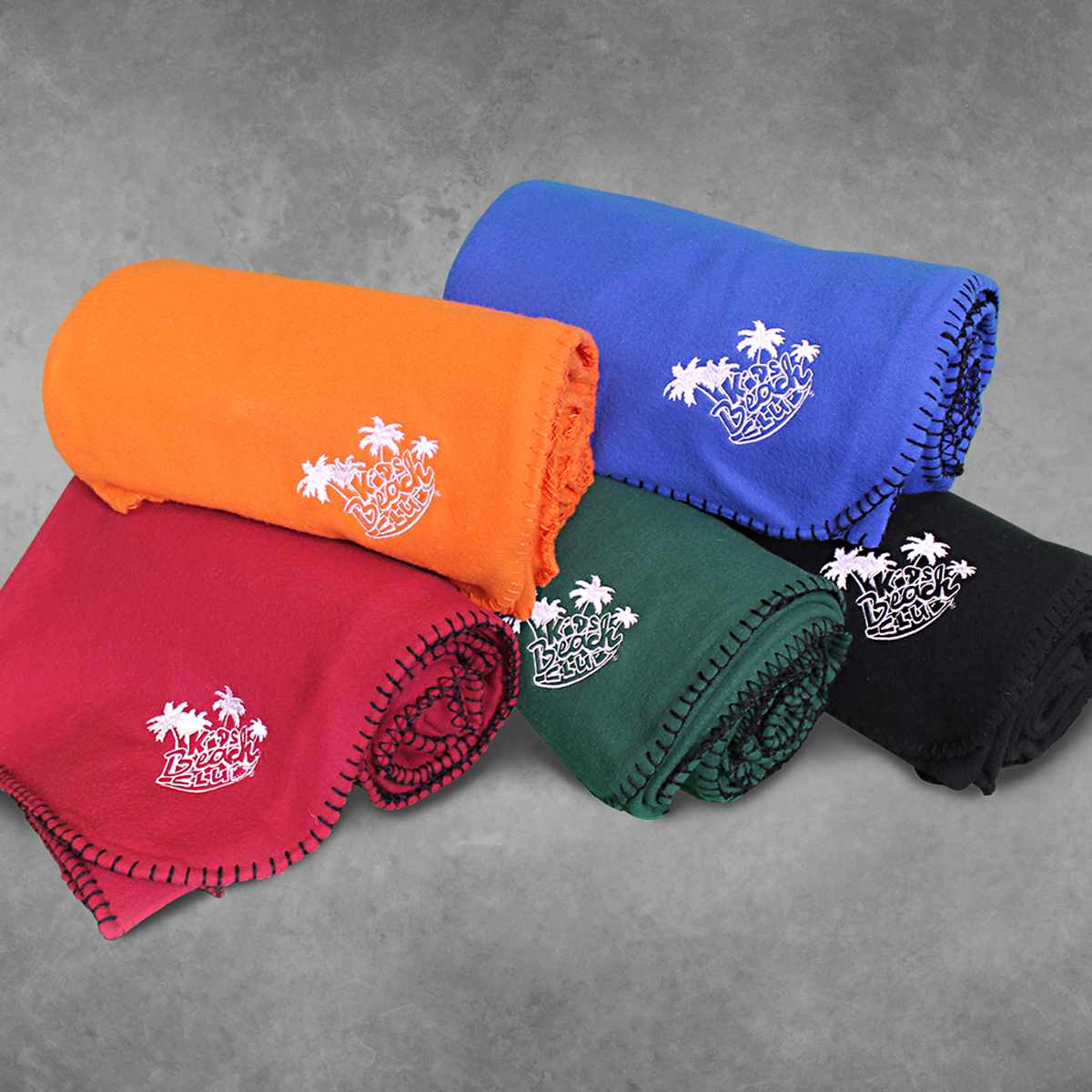 KBC Fleece Blanket
Value: $25
This heavyweight brushed polyester fleece blanket helps keep you warm in the stands or on your couch. Or put it ont he floor where your Beach Club meets and It's even a good spot for your Surf Team. The blanket features a durable black whip-stitch hem for long-lasting quality with the KBC logo embroidered in white in one corner. The blanket is 60 inches by 50 inches. Available colors include orange, black, hunter green and wine/burgandy. We are sold out of royal blue.
Shipping cost added at checkout.
Thank you!
KBC Bison Cooler Bag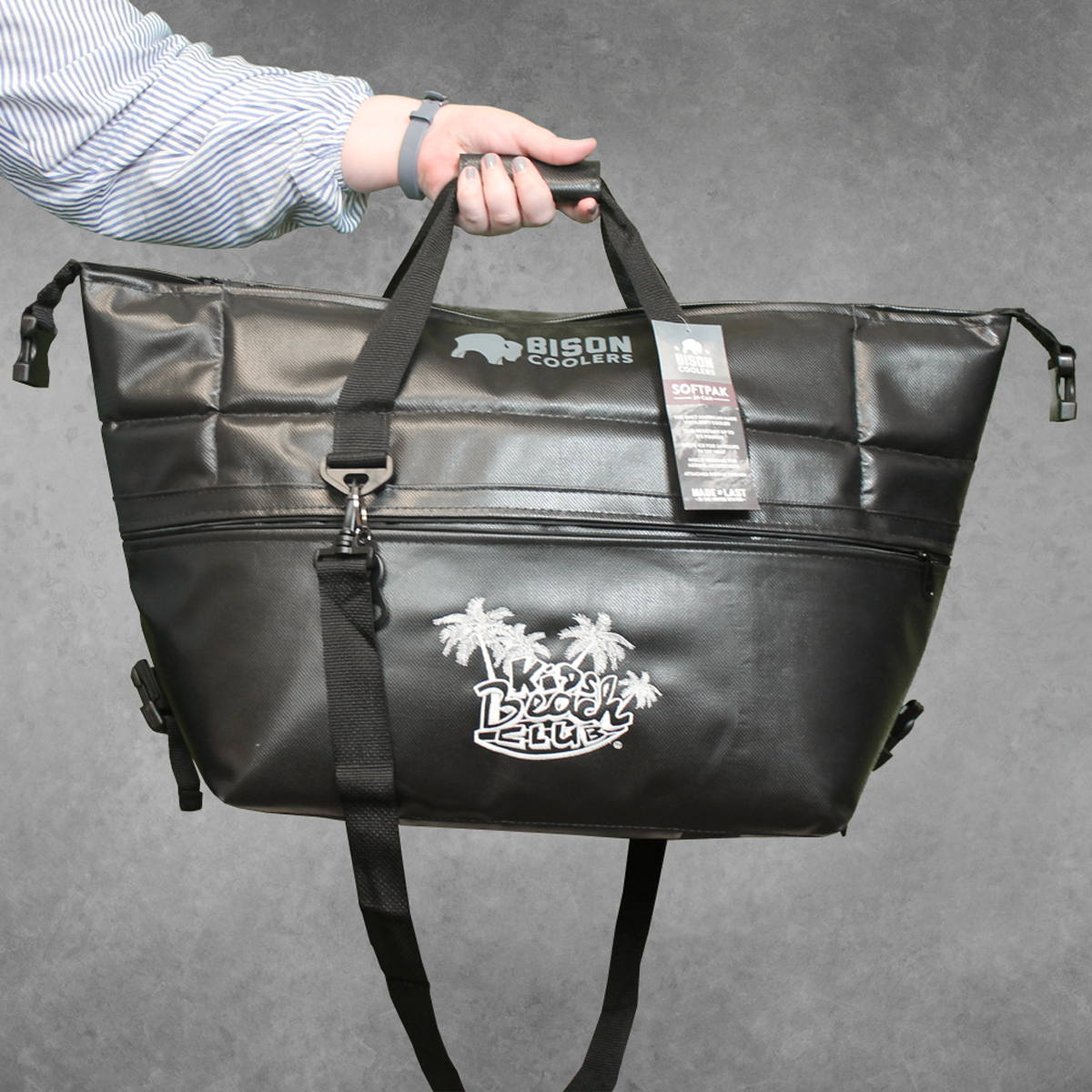 KBC Branded Bison Cooler Bag
Value: $150
Need a great option to keep drinks cold for your Beach Club? Or maybe you want a cooler bag for your family vacation to an actual beach. This KBC-branded cooler from Bison packs a serious punch. The Bison SoftPak is tough as nails and keeps ice for up to 24 hours in 120-degree heat. Wrapped in a heavy duty 1000 denier vinyl shell, it's stronger than any other soft-sided cooler, tear resistant up to 375 pounds and UV protected to ensure it doesn't fade. With nearly an inch of insulation, this beverage cooler keeps your drinks frosty cold. Available only in black.
Shipping costs added at checkout.
Thank you!
Polo Shirt with KBC Logo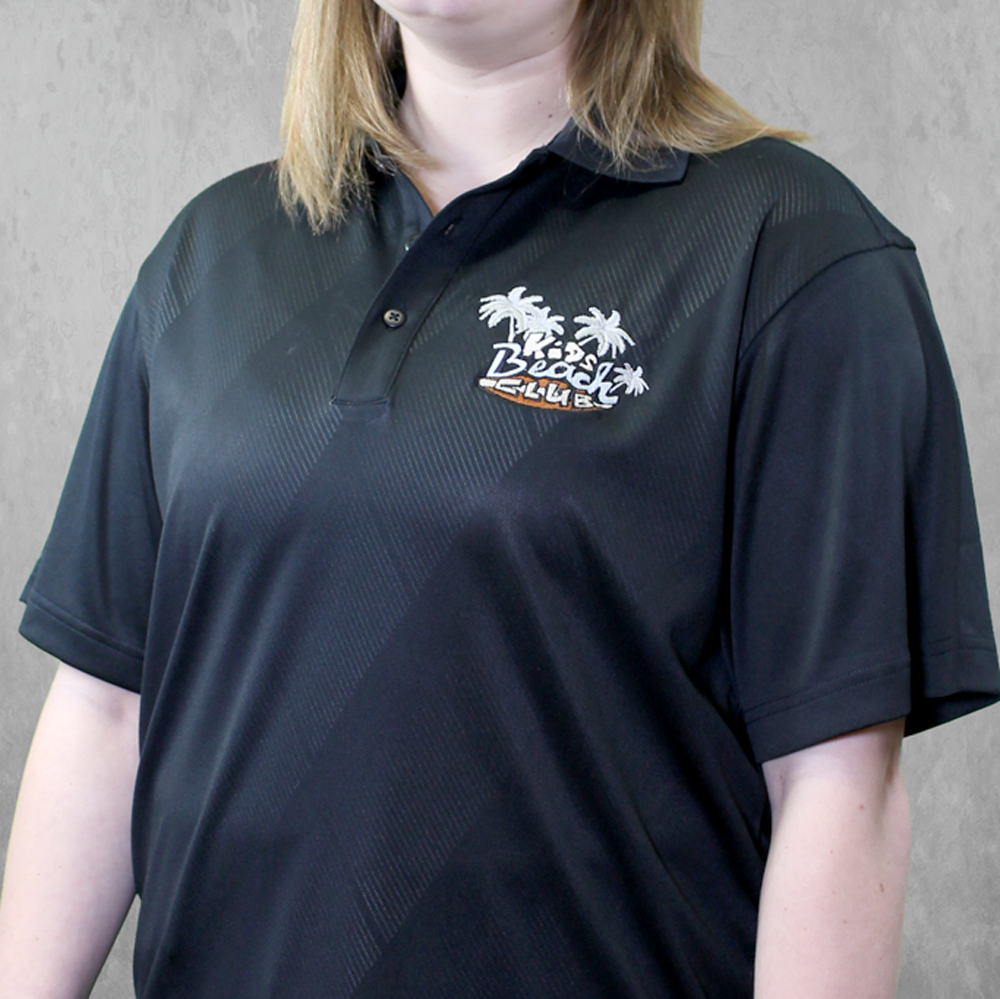 Black Polo Shirt with KBC Logo
Value: $40-$45
"You asked for it, you got it!" Many pastors and educators have been asking for a polo shirt with the KBC logo on it that they can wear around church, in school or around the office.
The Port Authority® Tech Embossed Polo features an embroidered, full-color KBC logo on the left side of the chest. The polos are available only in black and in men's adult styles, sizes: S to 4XL.
Sizes 2XL and larger are an additional $5.00.

Shirts are made to order so please allow 3-4 weeks for production and delivery. Shipping cost added at checkout.
Thank You!

Donation amount based on shirt size.
Volunteer Name Badge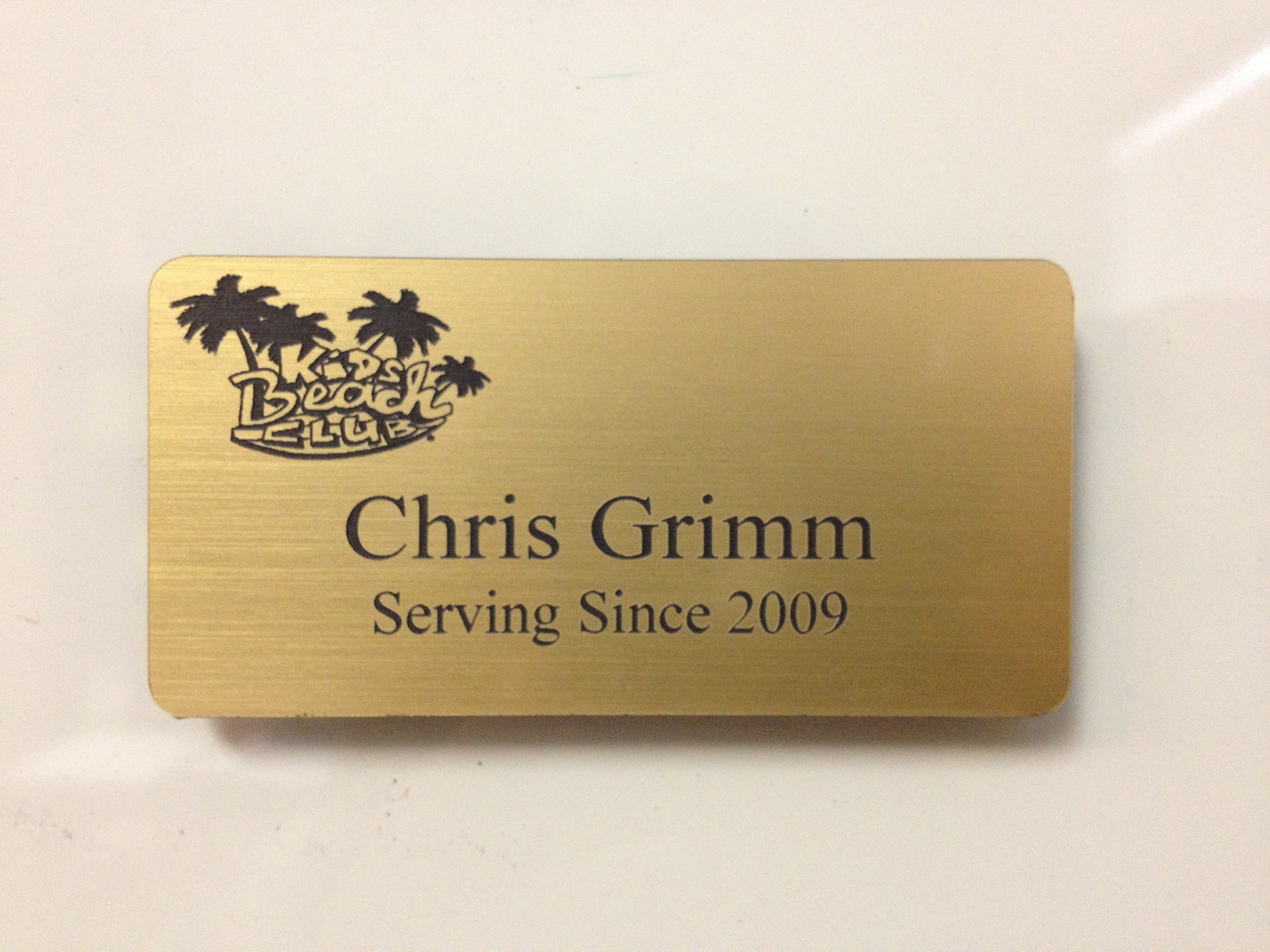 Laser Engraved Name Badge
Value: $9
For all Beach Club volunteers. Magnetic name badge in gold with your name laser engraved.
Using the form below, give the year you began serving and shipping instructions.

Shipping cost added at checkout. Please allow 10 days for processing.

Thank you!

Indoor Banner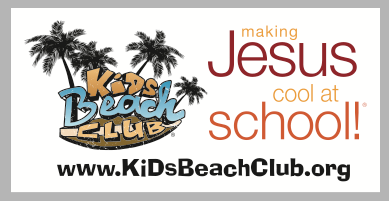 KBC Indoor Banner
Value: $40

Let everybody know where your Beach Club is and that you are Making Jesus Cool at School!® with this awesome banner. Each banner measures 2.5 feet by 6 feet and is made out of 10 oz. indoor vinyl.

Check with your principal to find out what your school's policy is on displaying school "club" signs.

Shipping cost added at checkout.
Thank you!
*Limited supply at this price.
NEW VBS Curriculum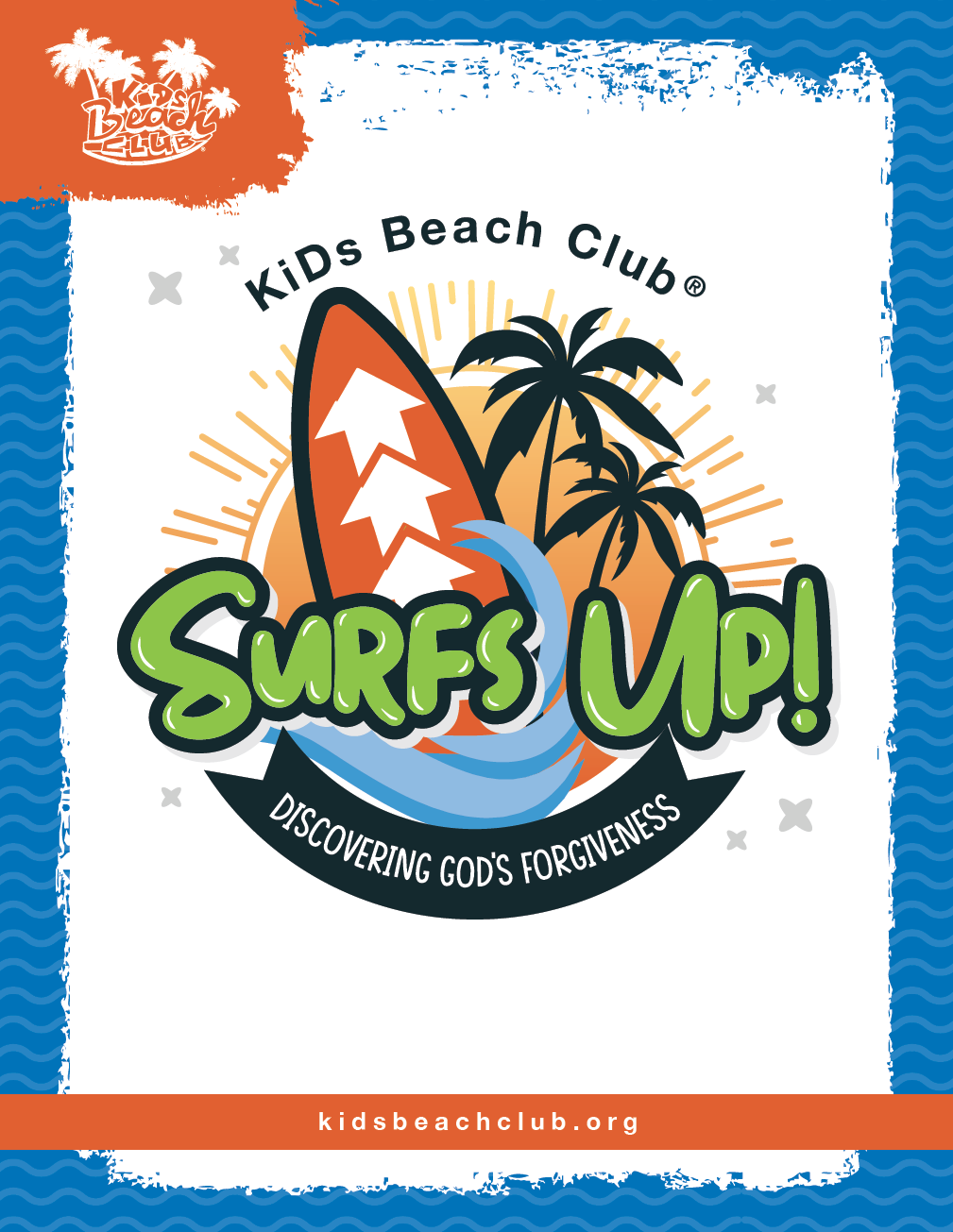 Surf's UP!
Discovering God's Forgiveness
A new and exciting community outreach program that empowers your church to take Christ's love into your neighborhoods

Complete Outreach/VBS handbook to conduct 5 days of programs

Proven fun and effective with more than 100,000 kids and their families
Everything is included: Bible stories, memory links, character education and video elements to help you teach all those areas.
Versatile—use in a park, apartment complex, church or even online
Use it with 5 kids or 5,000 kids
Loaded with "HOW TOs" from creating excitement to assembling volunteers and more
50 packed pages of materials plus downloadable video elements that you can use to enhance or teach any segment.
Click here to see examples of the curriculum, video and posters!
Donation: $150.00 Buy & Download Now