Volunteer with KiDs Beach Club®
Weekly, people all across America are taking time out of their work week to volunteer and help children. It is estimated that there are over 25,000,000 boys and girls in some form of after school program. Since 2004, Beach Club volunteers have been impacting thousands of boys and girls with a joyful message of hope, and allowing them to have a Jesus experience right in the safety of their school. KBC volunteers are some of the most loving people on the planet.
Frequently Asked Questions
1. Is there a cost?
O
ther than giving of your time, there is no cost or fee to be a Beach Club volunteer.


2. What's the time commitment?
Beach Clubs meet weekly for 1 hour, 1 day a week for 24 weeks throughout the school year right after school.


3. What does a Beach Club volunteer do?
There are many features to a Beach Club allowing volunteers to plug-in and begin building relationships with kids, parents, school administrators and other volunteers. Beach Club positions include:

A Typical Beach Club Team
Club Leader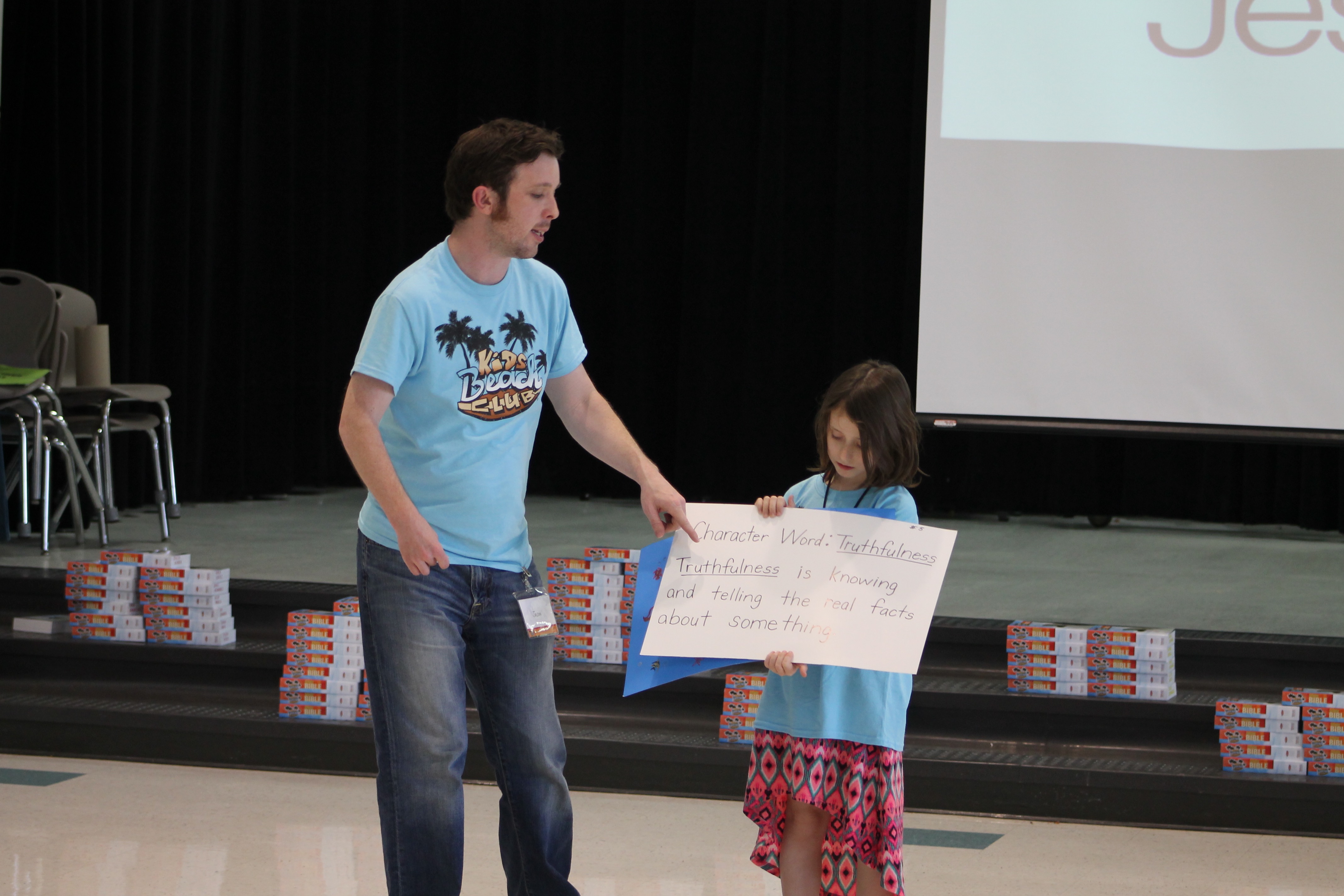 One who coordinates all of the activities of the Beach Club. The Club Leader is the communication link between the partnering church and the partnering school and is accountable to KBC staff for implementing and maintaining all KBC policies and procedures.

Record Keeper
One who keeps careful records of attendance in the KiDs Online Management System, leads registration and check-in, is responsible for nametags, attendance sheets, and reports to the church all the prospects, professions of faith, Bible recipients and follow-up.

Surf Team Leader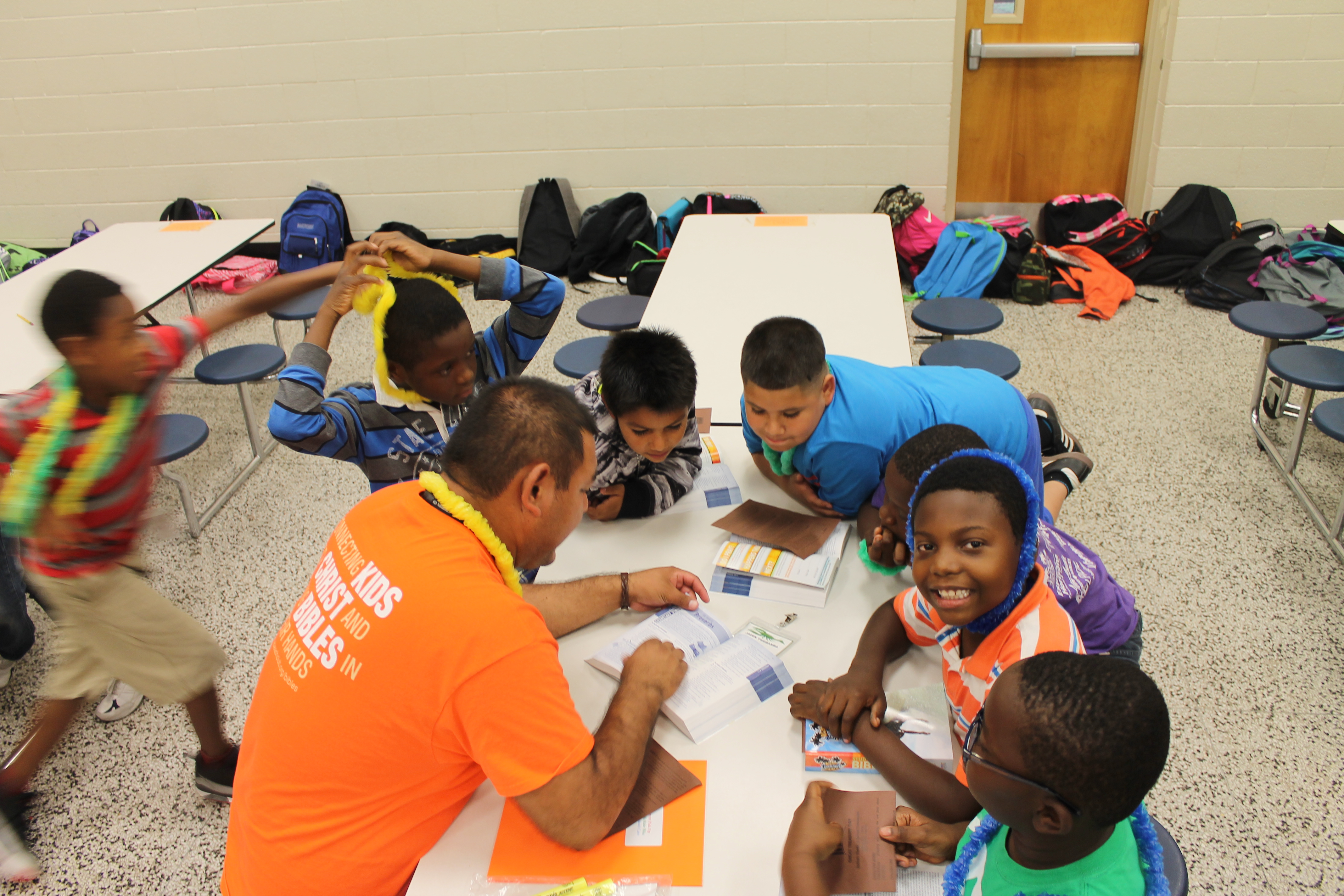 One who leads Surf Team Time for a group of 6-10 students. This leader sits with his or her Surf Team during any large group time & makes personal connections with each Surf Team member during club meetings. This person may also be a leader of one or more other KBC components.

Snack Queen/King
One who ensures arrival of snacks, sets up area, supervises consumption and ensures area is left clean. He or she could also be a Surf Team Leader.

Worship Leader
One who leads active & focused worship. He or she may also be a Surf Team Leader.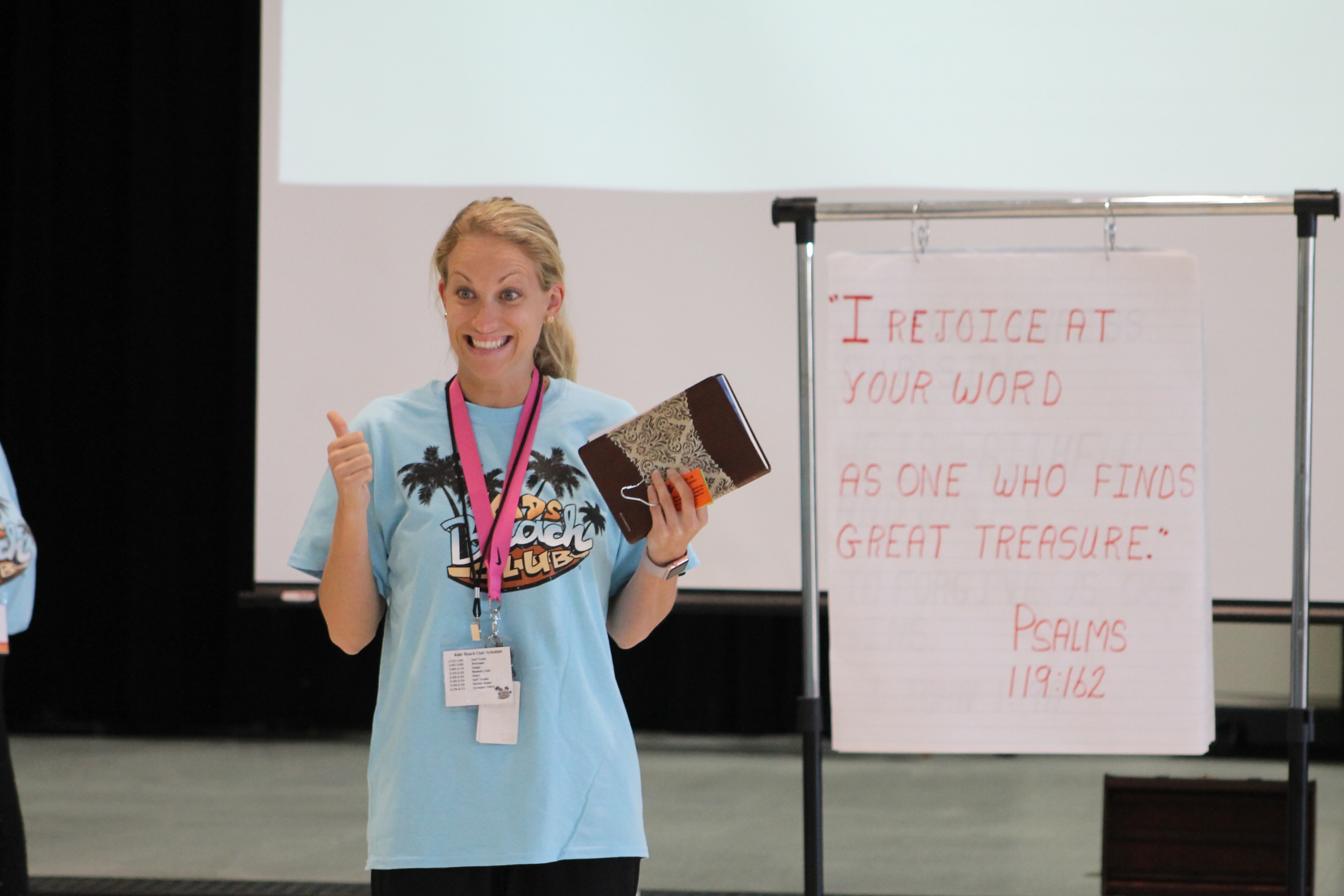 Memory Link Leader
One who leads the Bible Memory Link time and reinforces Bible memory with an active learning game. This person could also be a Surf Team Leader.

Bible Connection Leader
One who dramatically presents the Bible story – please don't read it! This person should be a mature believer who is dynamic, engaging and has the gift of teaching. He or she needs to be available to counsel and pray with individual students after Bible Connection. Therefore, it is recommended that this person NOT be a Surf Team Leader.

Review Game Leader
One who leads the Make-It-Stick Review Game – an active review of material covered. He or she could also be a Surf Team Leader.

Outreach Leader
One who coordinates the club in connecting kids and families to the local partnering church. Follows up with clubbers who make professions of faith, notifying their families and inviting them to the partnering church for ongoing discipleship.
4. What's required to volunteer? All volunteers must complete online basic training and undergo a background check to ensure the safety of the children. This online application process is mandatory for each year of service.

5. Is there any training? Yes! Volunteers are given two opportunities, in the Fall and Spring of each school year, to attend a Basic Training event specific to their area. The Fall and Spring events are led by KBC Staff, Independent Area Directors and seasoned Beach Club volunteers. At training volunteers will receive a Leadership Manual containing the "Nuts & Bolts of Beach Club," experience conference style workshops, and have opportunity to interact with other Beach Club volunteers.

6. How does my church find volunteers? KBC volunteers can come from the partnering church, the school or the community. When God opens the door, we believe He also provides the people. Volunteers can be parents of kids in the club, church members, college students, senior adults, or even school faculty with principal permission. Anyone with a heart for kids and availability when the club meets can help in a Beach Club. Need more help enlisting your team? Contact your local KBC Area Director.
Volunteer Training Portal Podcasts
KBC Training Portal
Make your Beach Club more exciting for the kids in your club.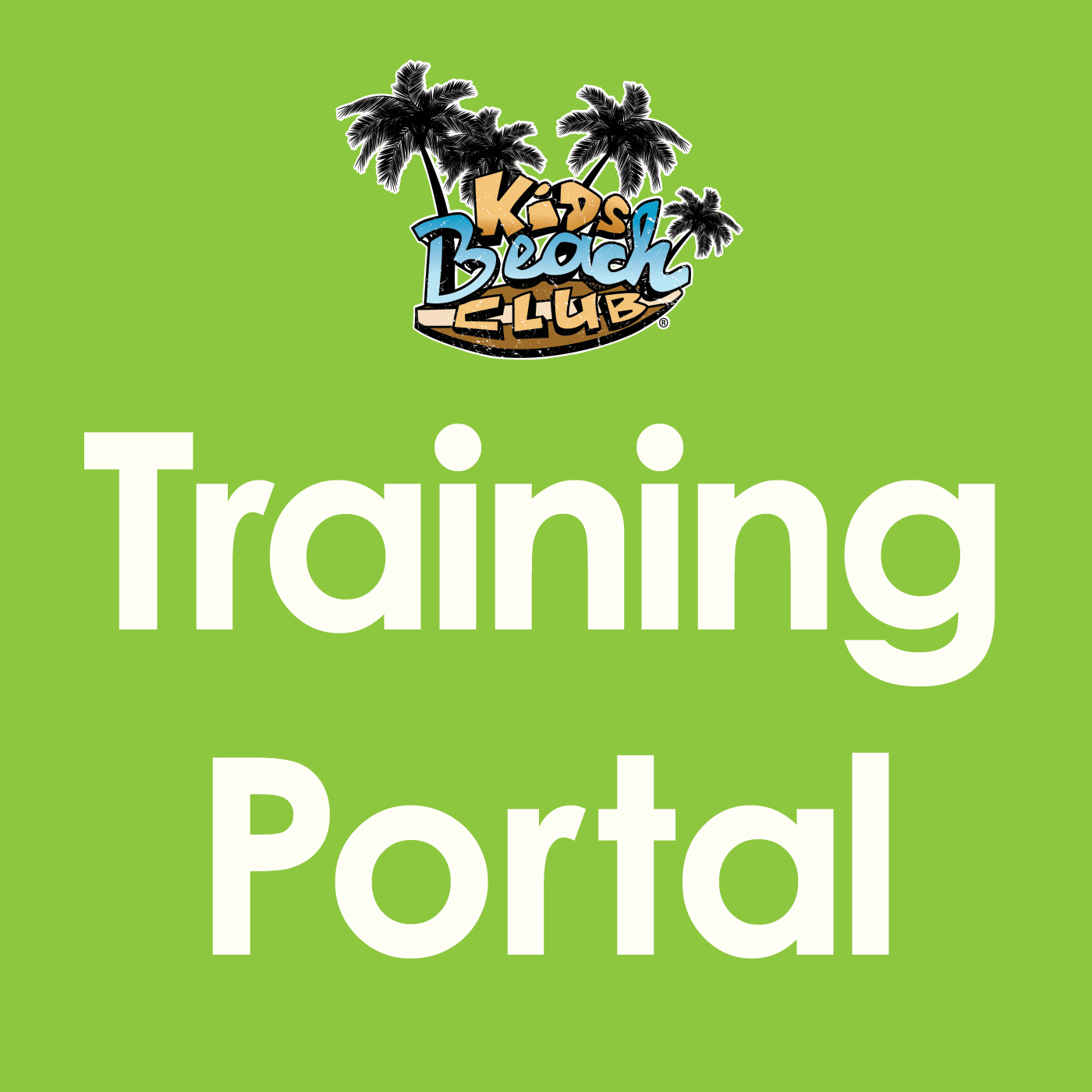 Visit our Find a Club page to see where Beach Clubs are happening.