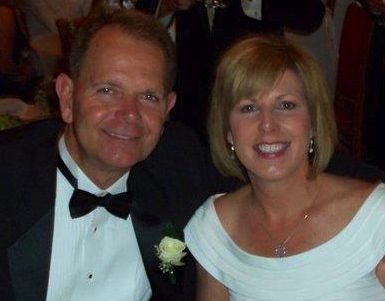 Sidney and Kim Galloway are part of the Beach Club volunteer team from First Baptist Orlando that serves at Catalina Elementary School. Their initial thought was that Sidney would help out some and be at Club as much as possible, but he would primarily take care of their business as needed on club days since Kim was the Club Leader.
Sidney and Kim work together as full-time residential realtors (www.sidneygalloway.com). Both of them preparing for and serving at Beach Club meant they would not be covering their work for part of Wednesdays. After their first club meeting, which was the very first, ever, at Catalina, they agreed that the Beach Club commitment must have priority. It was a greater; better Kingdom investment of their time, they said. When it came down to it, when all was said and done, there was no "loss" on the business end of things.
Sidney and Kim shared that they were recently reading a devotional (Stories of Faith by Ruth A. Tucker) and it relayed a great story about a young D.L. Moody chasing down a child who had been skipping out of the Bible club he was leading. This chase took him through a saloon and eventually lead him to the child's tenement, where he met the child's mother. There is so much more to that story, but what was left lingering in the hearts of the Galloways was this, "Oh, that we'd have that same passion and same love for all the children."
Sidney and Kim are very excited about this new school year and are both serving again at the Catalina Elementary Beach Club.
Published on Oct 23 @ 10:11 AM CDT